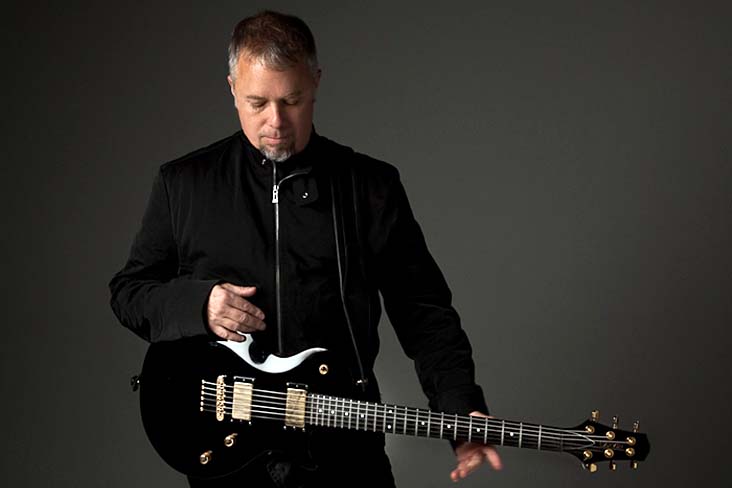 Cheili Minucci represents the second of three generations of musicians. Like his father, Ulpio Minucci, Chieli is a composer and musician. This guitarist and bandleader has been nominated for ten Emmy Awards and has won three. He follows his heart as a musician and is influenced by The Beatles, Duke Ellington, Peter Gabriel, and Glenn Miller to name a few. In 1983, he and percussionist, the late George Jinda, met and formed Special EFX. It has been thirty years and Minucci is re-energized and the evolution continues with their new album, Genesis. They remain innovative and on their longevity, Minnuci says, "One of the reasons we have been able to maintain our popularity is because we have evolved and changed over the years. When the band first started we had a heavy world music influence. Later we highlighted more of an acid-jazz sound, as well as some progressive fusion-rock thrown in for good measure. When people hear our music, they can expect to hear a little of everything!" iRock Jazz had the pleasure of sitting down with Chieli Minnuci to talk about what he loves: music.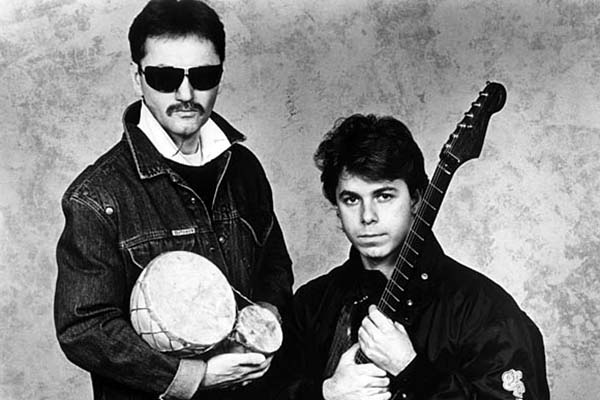 George Jinda and Chieli Minucci
iRJ: What was the magic behind Special EFX and its conception?
CM: I always thought that my partner, George Jinda, and I were kind of a mismatch and that kind of worked in our favor. He was into straight ahead jazz, Miles Davis – the fusion thing. I was into fusion rock jazz like Jeff Beck and John McLaughlin. I was just kind of coming up. I actually liked a lot of pop music. I was into other kinds of stuff that he wasn't into, that made for some interesting collaboration for the two of us. I would say that was the main thing; mixing it up and matching it.
iRJ: You come from a musical family. What were some of the musical influences that made you the musician you are today?
CM: I grew up in a family where my father was a professional concert pianist. He came over from Europe. My father was from Sicily in Italy. I grew up in an environment of hearing him compose and play the piano all the time. So I studied piano as a kid and switched to guitar when I was eight, but I had that environment where music was always being composed. His style of writing is coming from the great American songbook style, like George Gershwin and Cole Porter. 'Til this day I love that style of writing. I love that kind of music and anybody who plays piano in that style and who can blow jazz at the same time, I go to see them play [laughs]. A great influence in my life is the home I grew up in for sure.
iRJ: Your son also plays guitar. Was it expected that the members of your family play music?
CM: I have two kids. They both studied music because it's great to study, like sports. Whatever they don't teach in school, we do outside of school. Sports and music are important for everybody to know about, but my daughter switched out of it. Actually, everyone else in the family is a nurse or a doctor, but my son took after my father and myself. He's actually doing very well. He's playing in a group right now that's poised to sign a management deal and go on tour this summer. So he's rockin' and rollin' at age 23. He's doing really well.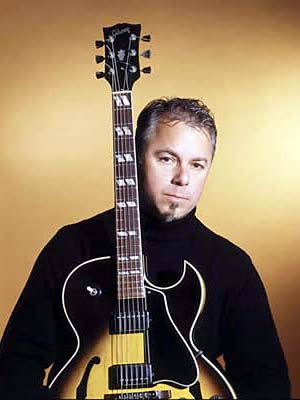 iRJ: How did you remain relevant after the smooth jazz era and George's death?
CM: George died almost twelve years ago. He stopped playing five years before that, so that's a long time that he hasn't been around on the scene playing. When he first got ill I just kept doing gigs with the guys in the band. We had a vocalist in the group who played percussion so the sound of the group was still quite faithful. The thing that you mentioned about the smooth jazz phenomenon; smooth jazz was really just a mere focus style within the instrumental world of contemporary jazz writing. For instance, Kenny G., you can take a lot of his tracks and replace them with vocals. A lot of the groups did that, from Marion Meadows to a lot of the sax players. The writing is more song oriented and the saxophone, the guitar, or the piano is the voice. That's where you had the birth of a lot of named stars instead of groups like Spyro Gyra, The Rippingtons, The Mahavishnu Orchestra, Return to Forever, and a host of others. You started having guys stepping out more on their own, and the shows were a little bit more tailored, like a review. Rather than having guys just standing up there blowing and playing, there was something more visual going on. It was just a sub-category. I think that's just marketing stuff, the record companies and radio stations have to figure out so they can sell it. The musicians don't really worry about that. We just play all kinds of music and if the record company says we need you to give us something commercial for the radio, we understand that. It's good to get radio airplay so you can get some gigs, but when you get to the gig all these "smooth jazz guys" can play their asses off. Musical skill is a thing all on its own. Good music is good music and bad music is well, it's subjective as they say. Smooth jazz is an arranging concept more than anything else. It just depends on how you want it to sound. I don't know if that style has died at all. As far as I can see it hasn't died, it's just there are no more radio stations.
iRJ: What inspires you in composing music?
CM: I get inspired to write music by what's going on in my life, in my family, love, and the news. I'm affected by everything just like everybody else, but I was trained and I studied how to turn emotional stuff into music, so I'm very interested in that. I'm interested in all creative stuff. Everything from art, to architecture, to dance, to music, to movies. I'm just amazed at how people are able to express their opinion about life through their art and ring true to other people.
iRJ: You went to Shanghai in 2012. What was that experience like for you?
CM: I went to China five times last year. It was great. I went over there because of a female artist from Shanghai. She's actually the singer on my new album. She contacted us and wanted to know if we wanted to play. That's what started it. I went over there in February and she had arranged, with her partner, for me to play six cities. I did six shows and a TV show. It was unbelievable. The experience going from city to city, I'll never forget it, and I went back a few times. I eventually took the band over in October. We played a big festival.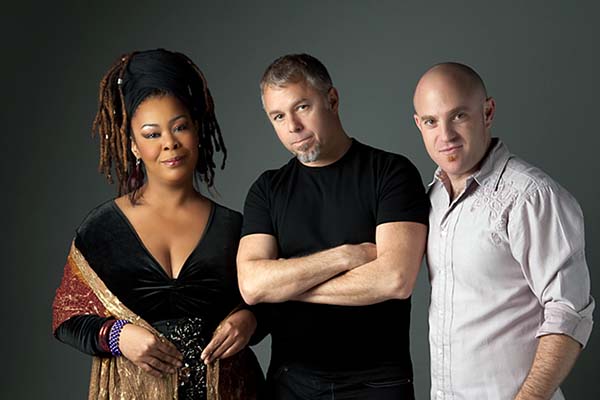 Special EFX – Karen Briggs, Chieli Minucci and Lao Tizer
iRJ: Tell me about your latest project and putting the quadrant band members together in order to create the new music?
CM: I used the core members of the band which are Lionel Cordew on drums, Jerry Brooks on bass, and Jay Rowe on keyboards. I had Mino Cinelu on percussion. A lot of people might remember him when he played with Sting and Miles Davis – but is mostly well-known for playing with Weather Report from the European fusion scene. The other guest instrumentalist was Omar Hakim, the drummer. He's been a part of Special EFX since the eighties. Beyond that I had the two vocals, Xu Feiyu, who's from China, and Victor Starsky. Rounding out the record I brought back David Mann on saxophone, who's a long time member of the band and my buddy Lao Tizer the pianist, and Karen Briggs the violinist.
By Shonna Hillard