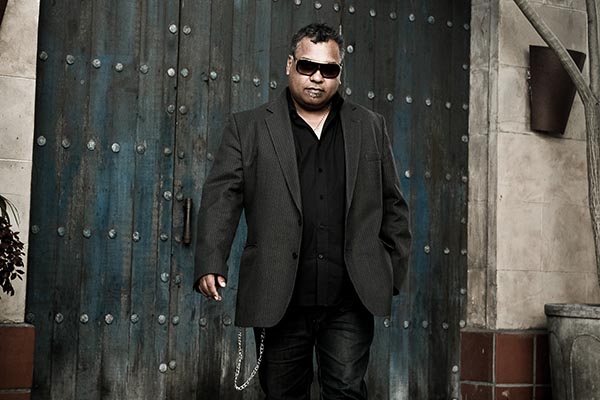 Creating a band, in and of itself, is a task that requires skill, passion, motivation and patience. Creating the most diverse band on the planet takes genius. Jean-Paul 'Bluey' Maunick, front man, composer, singer and guitarist of the multi-national UK funk, soul and jazz band Incognito has displayed such genius. Incognito's members, past and present, have hailed from 32 different countries; making them one of the most diverse bands in the world.
Born in Mauritius – an island off of the south east coast of Africa, Bluey moved to the United Kingdom at the age of nine. In 1979 Incognito was born. The band's first album, Jazz Funk, clearly established the group among the black music underground in London. Ten years later with the release of Inside Life, the group found commercial success that would be followed by a string of hits from their fifteen completed albums. The albums Positivity and 100 Degrees broke through to the US jazz charts and established the group in the genre.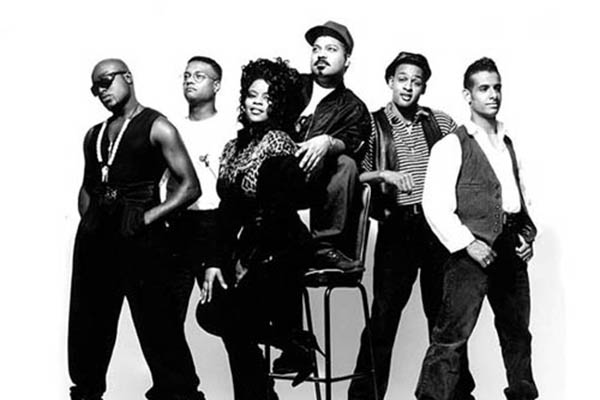 Incognito (Original group)
With the success of Incognito came the recognition of Bluey's composition and production talents. Over the past thirty years he has worked with musical legends. From composing and producing for Earth, Wind and Fire, to touring with James Brown, to collaborating with Stevie Wonder and writing for the late Amy Winehouse, his talents have mingled with the greats.
After thirty years with Incognito, Bluey released his first solo project called A Leap of Faith. The project has been received with rave reviews. iRock Jazz sat down with Bluey to discuss the longevity of Incognito, his first solo project and what's on the horizon for the group and it's leader.
iRJ: What's the magic with Incognito?
BM: We're happy to be doing it. Some people do it, and they get jaded with it. They want to change their sound. Incognito never went that route. Whatever smoothness we had, it was what we had. Whatever funk we had, we retained it. We don't want to get any smoother and we don't want to repeat ourselves either. We know what it is to give people our sound instead of trying to go with what the radio is playing. Incognito has always had a piece of jazz, soul and funk, but it's also had a piece of club vibes in there. A lot of musicians don't go to clubs. They don't go dancing. The magic with Incognito is that we go out, we go to clubs. That's the difference between us and other jazz bands. We are still excited about it [music]. We still buy records and exchange records and go to record shops and find vinyl and we still talk about what's new, what's old. It's all a part of us. Not a pipes and slippers band.
iRJ: What is the fascination in Europe with soul music?
BM: The thing with soul music is that it's not just about the singer or the song, but what the entire band is doing. It's what the musician is doing behind the singer. It's those spaces that we leave inside the music. And that's always going to be enticing. Whether it be Marvin Gaye or John Legend, or years down the line a new cat that comes along. The thing is that there is a history behind it. But it still carries that whole pocket of song that makes you want to groove to it. Whether you dance to it or whether you just move your shoulders to it; it's groove music. The connection to it [soul music] is the move and the dance. Soul music is really alive.
iRJ: There is a term that the media is using for white soul singers called "blue-eyed soul". How do you feel about that term?
BM: Man it was always there, man. They used to use it for Boz Scaggs, when he made "Low Down". They used to use it for some of Robert Palmer's stuff. Whenever somebody would get soulful and they had white skin, it would be 'blue-eyed soul'. For me, I've been using white musicians and Asian musicians and black musicians for so long. The whole purpose of Incognito was to lose ourselves in the music. The color of the skin is immaterial it [soul music] comes from within.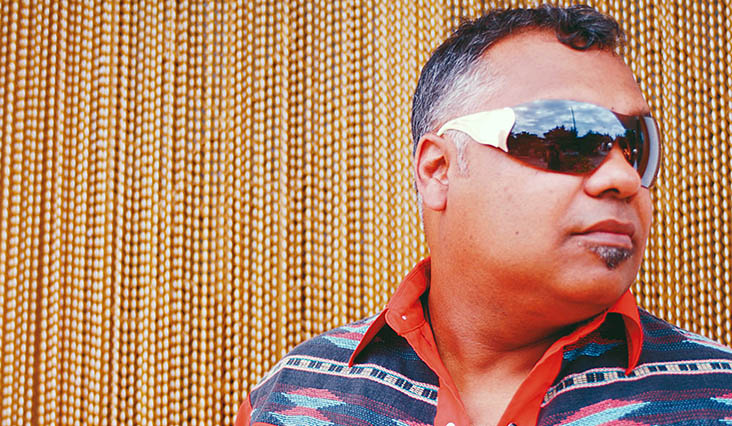 iRJ: Why do you think in Europe that there is a greater appreciation for soul music in general?
BM: Look at someone like Amy [Winehouse], the reason she was as good as she was, was not only because she grew up on it, but because she studied it. I would sit with her after some shows and she was like an encyclopedia. When we grab hold of it, we treat it like it is a legacy. The difference is that America, in general, has such a gluttony of music, that it's been kind of taken for granted. They love it, but they take it for granted. When we listen to it, we hold on to it as if it has given us a magical present and we will respect it with our lives. It's that kind of thing, you know?
iRJ: Who are your musical influences?
BM: Stevie Wonder, Marvin Gaye, Rufus and Chaka Khan, The Black Birds, Donald Bird, Lonnie Liston Smith, Roy Ayers; and it ranges from Vince Montana to DJ's playing house music, club music from Chicago, Earth, Wind and Fire – all those things. The power of James Brown, the funkiness of George Clinton. The jazz and the soul of it all! Everything!
iRJ: If you could pick your ideal band mate, with people living or past, who would be in your band?
BM: You know, when I was a kid, I used to sit and draw Stevie Wonder on the keyboards and Chaka Khan singing in my band. I would get the blackboard cleaner thrown at my head every now and again because I would be staring out the window thinking up my ideal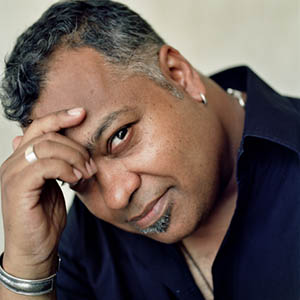 band and where they would be on stage instead of doing math [laughs]. Idris Muhammad on drums and a host of bass players, but in particular would be Gary King on bass. He played with Grover Washington Jr. The list would be endless, where would it stop? [laughs] I've had a lot of my dreams come true. All the people that I've dreamt of in my ideal band, I've worked with.
iRJ: What was it like meeting James Brown?
BM: It was amazing because for me it's still an enigma, you know? People that are that big, people that are such historical figures are always that way. I didn't understand half of what he was saying to me because of the way he spoke. [laughs] We went on tour with him and we would say 'Hi', but when I finally got a chance to go into a room and talk with him in a one on one chat, and his coat man invited me in – at that point, when I walked in, James had curlers in his hair and he was wearing this pink dressing gown. I forgot all of the words I was going to say to him! [laughs] But he said, 'Look man, I heard your band last night and I want your band to come play with James Brown tonight.' And he put my entire band on stage with his band and he had us kind of rip against each other. It was an amazing night!
iRJ: When you started your solo career after Incognito, what was it like starting all over?
BM: I'm actually working on an Incognito album right now. The old fashioned way with a full band and working on analog tapes and twenty four track machine, with a 16 block. Incognito is a part of me until the day I die. The solo album was a thirty day break. I took thirty days to record an album; but it only took twenty seven days to make. I got up everyday, wrote a song and recorded it. It was just something I had to do for myself. I was having fun making a record by myself.
By Steen Burke