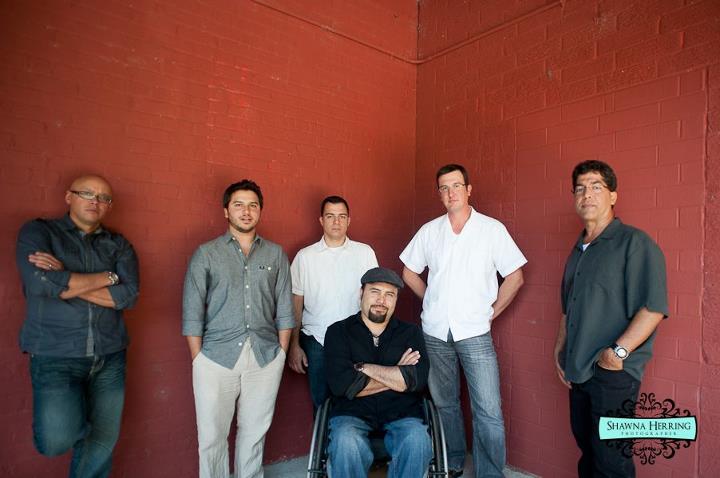 Born in Guayaquil, Ecuador, Willie Ziavino began writing songs at the tender age of 14. The essence of his songs captured the daily life out on the Ecuadorean streets and garnered him some national acclaim. After a serious car accident, Willie moved to Havana, Cuba where he fell in love with the rhythmic sounds of Trova. In 2000, he moved to the United States and recorded his debut album, "Willie Ziavino." Ten years later he created the C.O.T. Band with Juan Bonini, Joey Gonzalez, Kevin Hyde and Jose "Bambam" Ramirez. Together the C.O.T Band fuses an exciting mix of jazz and Latin flavors to create an amazing new style of music.
iRockJazz got to speak with Willie Ziavino and a couple of his band mates: Joey Gonzalez and Juan Bonini. We spoke with Willie about his musical influences and how those influences came to be the foundation for his current sound. And we also got to speak with Joey and Juan about their contributions to their music and what's new on the horizon for the whole band.
iRJ: What was it like growing up in Ecuador, and what were your earliest musical influences?
WZ: Well, I come from a musical family. My father is actually a musician. He plays jazz, Latin music, and he is a trumpet player. I've been around music my whole life, and my mother, she teaches literature and she writes a lot. She writes a lot of poems. So, I guess I got my writing skills from her.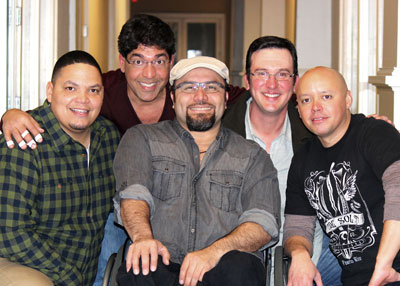 iRJ: Many of the songs you write come from your experiences growing up in the streets of Ecuador, correct?
WZ: Yes, from my own stories and from people that tell me theirs, and things that happen in the city and what you see every day. That is the basis of my writing.
iRJ: You won a writing contest with a radio station some years ago. Tell us about that.
WZ: Yeah. Actually that is a funny story. I have a friend, and he used to record at every party I played at. Every time I saw him, he was recording my songs. So one day, he called me and he told me that I had to go to Quito [Ecuador], to a contest and I didn't know about it. He sent the song for the contest, and I got into the finals without knowing I was a part of it. And I couldn't go for rehearsal or anything, so I just showed up for the final event and my surprise was that I won the contest. It was great. It was a big party. And after that, I started meeting people that helped me to believe more in myself, and also to help me to promote and start recording things in a more professional way I would say.
iRJ: You suffered a serious accident in 1991. What happened?
WZ: I was coming out of a university, inside of the city, and we were trying to get out of there and the car got into an accident and rolled over. I was in the hospital for about 3 or 4 months. Then I moved to Cuba for rehab. What I got from that was a better communion with Latin rhythms. There are a lot of musicians there [Cuba] too; you see and learn a lot.
iRJ: How is the music in Ecuador different from the music in Cuba?
WZ: Wow, it's a big difference. With the music from Ecuador, we have a lot of bassos, but there is always a big influence from what you hear outside. I'm from the coast in Ecuador, and you hear every day salsa and Columbian music. Music from other countries. In Cuba, it's more like original because they invented this type of music. So you hear a lot of sounds like trova; there's a lot of jazz there too. In Ecuador, the variety of music that you can hear is bigger because of the region.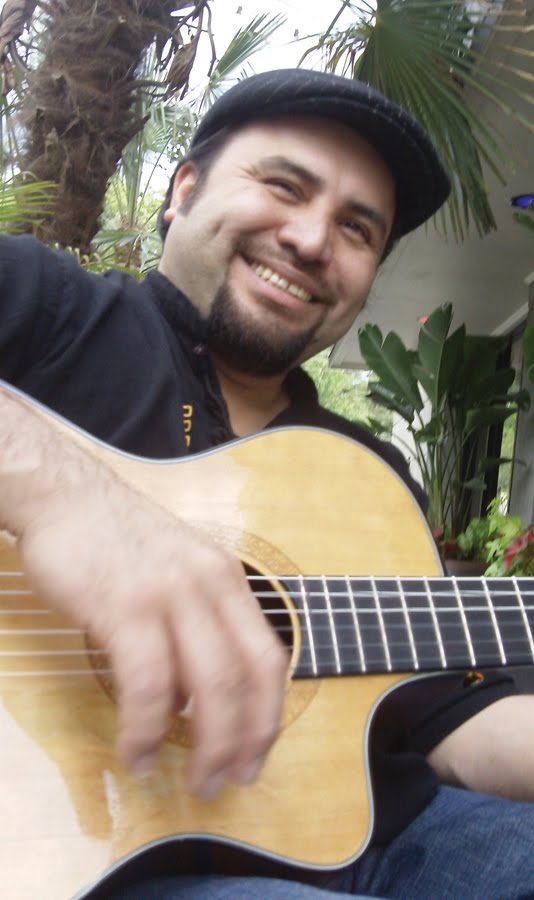 iRJ: How would you define trova?
WZ: Trova is a type of music from Cuba. It's based more in melodies and poems more than rhythms. It's a way to just sing songs that have a very deep lyric.  What happened was that was my style of music when I was writing those songs. When I started playing with the band, and everybody started playing their own rhythm and taste to the song, then the songs started changing and evolving to something with more rhythm and was more colorful I would say. The songs got better and better each time we were playing them. Because everyone has their own taste, each song had its own identity based upon what we were all doing together.
iRJ: When you moved to the United States, did your music change again with the influence of American jazz?
WZ: Yes, of course. The band, we have different members from different countries that add their own taste to every song we play. We've got Jose "Bambam" Ramirez (drums); he's from Puerto Rico; he's lived a long time in the United States. We have Joey Gonzalez; he's from Puerto Rico, and he plays keys. He was raised in Buffalo. We've got Juan Bonini (percussion and vocals), he's from Panamá; he lived 20 years in Brazil. And now we have Kevin Hyde; he's our trombone guy, and he is from America. He's from Atlanta. He has a lot of razz and jazz and all this taste. So, it's impossible not to take the flavor from each one and melt it together in the band. So yes, we change a lot, and it has been a very good experience actually.
iRJ: How do you as a band leader manage musicians who have so much diversity that it creates a whole new sound?
WZ: Well, I will not say that it is a management thing. Actually, every member of the band, they started joining the band because they liked what they heard. At first it was just me and Juan Bonini; he was playing the conga and I was singing. Then Kevin [Hyde] joined us because he liked what we were doing. And then we had the other members joining that concept. So it's not like we were forcing to create a type of music; we were just joining something that was running already, and they just put the flavor into it. I think that the freedom to add to the songs, but leaving the concept, is what makes what we have right now.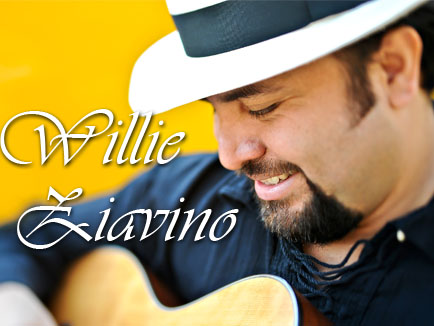 iRJ: You have couple of your band members with you today: Juan Bonini and Joey Gonzalez. Juan, where are you from?
JB: I was born in Panamá, and like Willie said, when I was 19, I moved to Brazil. I spent 20 years over there. And then after those 20, we moved to Atlanta, GA, and we've been here for over 14 years.
iRJ: You also have Joey Gonzalez with you. Joey, what instrument do you play?
JG: Well it's interesting. In the band I play the keyboard, but we don't have a bass player so I play on the keyboard. I play left hand bass, and I play piano with the right hand. So I'm mixing two instruments at one time with this band. And I sing. [Laughs]
iRJ: So you (Joey Gonzalez) are multi talented?
JG: Well no [laughs]; you just got to do what you got to do to make sure the sound is smooth. But yeah, it's a pretty cool and unique thing when people see us playing. They go, "Yo', where's the bass player? We don't see him." And it's because, you know. [Laughs]
JB: Actually, people know Joey as a percussionist. And then people come around and see him playing the keyboard and they go "Whaaat? You're playing keyboards??!  What is this?!?" [Laughs]
iRJ: You all live in Atlanta now, correct?
C.O.T.BAND: Yes. Everybody is here.
iRJ: Atlanta has an interesting music scene in that there is a lot of soul and R&B, primarily and very little jazz. How do you guys find yourselves navigating through Atlanta with your music?
JB: Just adding to what Willie said.  Willie and I, we started this thing.  We had the songs, and we were playing them, and then the rest of the guys who joined the band, little by little just throwing things at what was already there.  We have songs that Joey, and Bambam and Kevin, they just go to jazz, you know.  Just like a couple of measures, and it's great. But the funny thing is that jazz just flows in.  We haven't per say recorded anything with just jazz elements in it, but, when we're playing live, jazz is there with us all the time because we never know when it's gonna happen.  When it's gonna show up.
JG: I think that Atlanta is a melting pot; it has a lot of different cultures. And I think when you have a lot of different people that cross over into the Caribbean or they go on cruises or visit different islands, and they come back and come out and see us play, it kind of takes them back to that zone of when they've gone on a vacation or heard they've this music somehow. But Atlanta, even though the R&B is real heavy out here, there is a huge Latino community, with different cultures from all over Latin America who really appreciate the cultures of music. And we bring them that influence of jazz and R&B with that fusion of Latin music, and people really do enjoy it from out this way.

iRJ: So what's next for you guys?
WZ: We are going to be at the Riverbend Festival in Chattanooga; that's coming in June. Right now we are recording new videos; and we are going to have some more material to put on the website: 5 new live videos. And after that, we are going to start recording our live CD and should have that done by the end of the year. We are going to finish it with some new sounds. Joey started with us last year, so there are a lot of elements that are going to change with the original recordings. And we're gonna start working on that as soon as we finish the videos. So we are going to be very busy this year.  And it's good; it's all good.
Words by Steen Burke