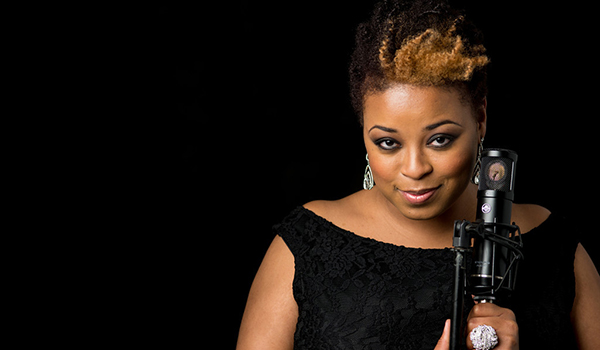 Meagan McNeal is a beautiful and sultry songstress from the Southside of Chicago. Her graceful style and impeccable talents have earned her a spot on stages with some of the best names in the music business.
iRockJazz is thrilled to welcome her to New Buffalo, MI for our 2015 iRockJazz Music Festival. We spoke with Meagan about how she got her start in the music business, what life and career lessons she learned as an intern at Hidden Beach Recordings, and to find out what our Music Festival audiences can expect during her performance.
iRJ: How did you get into the music business?
MN: I was asked to sing at my aunt's wedding when I was 9 years old. And from there, the minister of music at the church where they were married, asked me to join the choir. And I didn't think much of it, I said "sure, why not?" And just sang in church choir growing up. When I got to college, I didn't sing at all until about my sophomore or junior year, and I found some friends of mine who played some instruments. And we were just fooling around one day and said "hey, we should start a band." And performed at a local venue down at there and made 75 bucks! And I couldn't believe that I could get paid to do something that I enjoyed anyway. And just kind of never looked back from that. Best $75 I ever made [Laughs..].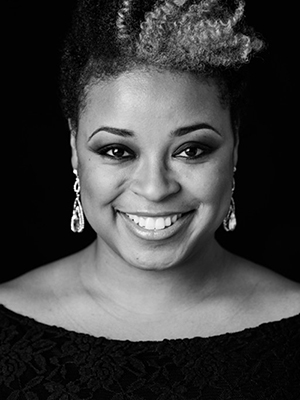 iRJ: What do you attribute your sultry sound to?
MN: I don't know, I've never considered it to be sultry. But I guess I will have to say that my sound in general is general to the music that I grew up listening to. My mom used to play a lot of Stevie Wonder, a lot of Enchantment and The Ohio Players, and just a wide array of music.
iRJ: You did an internship at Hidden Beach Recordings, so you have had the opportunity to work on both sides of the business. Tell us what you learned working in the front office of a record label.
MN: So, one summer-it was actually before the summer- I was sitting at my desk at my student office job and said, 'if I could do one thing this summer, what would I do?' I was just kind of dreaming a bit. And I just thought, 'I think it would be really cool to get an internship at a record label.' And while I'm thinking this I don't think it's actually going to happen, I'm just dreaming big I guess. And so I said, 'why not, just try it and what record label would you want to intern at?'At the time-well I still do love Jill Scott-so I looked up who she was signed with and found Hidden Beach. Looked on their website and I didn't find a place to apply for an internship, so I literally Facebook stalked people. I saw pictures that there were interns, but I just didn't know how to apply. I found a guy by the name of Rasheed Van Putin and I just kind of reached out to him on a whim on Facebook and he connected me with Charles Whitfield, and I sent Charles this long cover letter and resume telling him how much I would really love to be an intern at Hidden Beach and luckily he responded and I held two fundraisers in Kalamazoo (MI) to fund my trip out there and that was it.
I went down two summers back to back. The first summer I didn't want to focus much on the artist side; I didn't want to be taken as a singer that is trying to get close and all that. I really was going to learn. I majored in sales and business marketing, so I really wanted to learn that piece of it. So I didn't even announce that I was an artist or that I was interested in that piece at all. I learned heavily about the grind that it takes, how many components there are hitting the ground and trying to promote artists in the background work so to speak. And how you just got to get things done. I remember being at artist's events and things needing to happen at a drop of a dime and just trying to make things happen out of nothing really. And also to open your mouth and ask. I remember [Hidden Beach President] Steve McKeever was headed to Hill Harper's house for some political event, and I was thinking that I would really love to go to that. But I was thinking, little me, this intern, why would I go up to talk to Steve McKeever and ask him if I could go with him. So I said, what the heck, just ask. The only thing he can do is say no. And he said "yeah", so I got to go and hang out with the president of the record label at Hill Harper's house, with me a sophomore or junior at the time. And I'm thinking 'this is crazy! I can't believe this is actually happening.' And so Steve wrote a blog about it just saying, hey, if you want some things, you ask for them. So every since then, I live by that; ask for it. The only thing someone can tell you is no.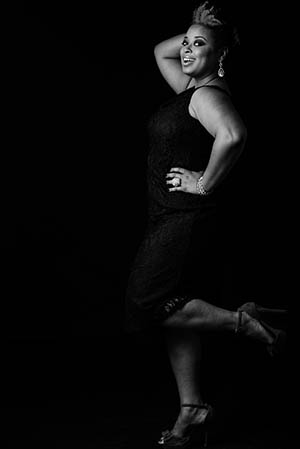 iRJ: You have been compared a lot to Jill Scott, and we're sure that is because you are such a fan of hers. Is that a true comparison of who you are as an artist, or does that somehow pigeonhole you into a specific category?
MN: I get this question all the time. And I'll say that I'm sure that there are people that people compared Jill to before she became Jill Scott, you know? So I think that it's just natural for people in general-human nature-to see similarities and categorize them together. I do want to be recognized as Meagan McNeal; an individual artist. Obviously there can only be one Jill and there can only be one me. But I do take it as a compliment because I do admire her so much. I love her work, I love the rawness of it, I love human aspects that she brings forth. But I also think there are different components that I bring too. I'm not trying to be the next Jill Scott, I'm not trying to be Jill Scott; I'm trying to be Meagan, but I think that we have some similarities. In fact, when I started my internship at Hidden Beach, when I walked in the first day, they said, "oh my gosh! It is uncanny how much like Jill you are, even in some demeanor.
iRJ: What can audiences expect from your performance at the iRock Jazz Music Festival on May 29th?
MN: I think it will be a good blend of things. I plan on performing some of the new unreleased music that I've been working on.  Just express something fresh and expect a good time. Good, solid, soulful, jazzy tunes with some covers and some new stuff.
Meagan McNeal will be performing live at Frankie's Other Place in conjunction with the iRock Jazz Music Festival, Friday night, May 29th at 8:00PM and again at 10:00PM.
Words by Steen Burke