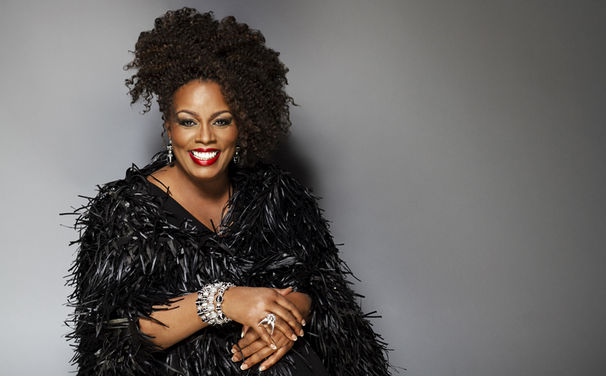 Dianne Reeves is a four-time Grammy Award-winning jazz singer whose critically acclaimed body of work has spanned across three decades. To date, Reeves has delivered nineteen albums, including the soon-to-be released, Beautiful Life. Beyond her solo endeavors, she has lent her talents to myriad projects, ranging from George Duke's From Me To You to Blue Note Plays the Beatles. With such expansive tastes, the most consistent part of Reeves' career is that trademark contralto of which audiences across the world have grown to love.  In the present, there are few, if any, quite like Dianne Reeves.
Recently, iRock Jazz sat down with the songstress to discuss her career thus far and the development of her long-awaited new project, Beautiful Life.
iRJ: Lets talk about your new album, Beautiful Life. What part of your life does it represent?
DR: I have to say "all of the above." Some of it is just a few of my thoughts. Some of it is real stories, and some are things I've talked about with other people. So it's just kind of a collage of things.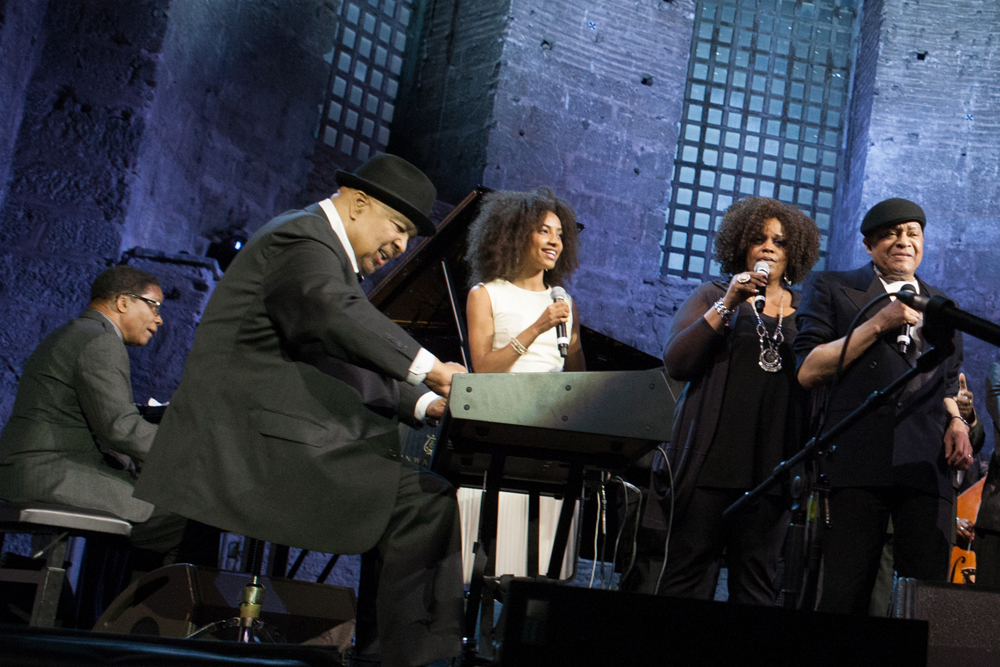 iRJ: Is there any particular songs that really mean something special to you?
DR: There are a couple. I love "Unconditional Love" and "Long Road Ahead." Those two really touch my heart in a different kind of way. But then I like singing "Satiated," too, because I love what that is saying.
iRJ: On this album you worked with George Duke prior to his passing. What does working on that album with him mean to you, especially being a part of one of his last recordings?
DR: He recorded "Feels So Good." At the time when we were recording, we were performing together at Carnegie Hall. I knew that he was sad over his wife's passing, but his energy was just incredible. He was on his way to do the big Smooth Jazz Cruise and so when we were recording the song, no one ever thought that before the end of the year he wouldn't be here. At the time, we did the song and it was more about the music. He was on his record, going back and getting some of his old instruments and recording with them again, which was incredible. That's what he did on "Feels So Good." More than anything, I'm just thankful and glad that we had the opportunity to get together, which included fun moments talking,laughing and being together. I didn't realize that it would be the last time that I would perform with him.
iRJ: Terri Lyne Carrington produced this Beautiful Life. Like her album Mosaic, there was a really strong sense of collaboration. Is that becoming the trend having this intermingling of other artists on an album?
DR: Yeah, I love it. It just ended up happening that way. It's interesting because that's the way I used to record.  In my early days at Blue Note, you would put all of these different people to play different things in different ways. I kind of stopped doing that in the last ten years, so returning to that was really nice. I'm like a chameleon. I respond to what people are doing. Having all of these different harmonic concepts and rhythmic concepts and just voices is exciting to me. It made me hear lots of things in a different way. So, when Terri did Mosaic, I loved that record. I was talking to her and I said, "Gosh, in a lot of ways, this reminds me of records we used to record!" My first record I did for Blue Note, Freddie Hubbard, Herbie Hancock,and  Stevie Wonder were on it. It was just about making music.
iRJ: From an artistic standpoint, when you work with people from different spaces and ages—Gerald Clayton, Gregory Porter, Lalah Hathaway—all notable in their own right, how do you incorporate them without losing your own presence?
DR: First of all, they are always referencing the music I grew up with, which is the thing that pulls us together. The other thing is there is a certain freshness. I've always said that jazz music is my passport into all kinds of things. You're uninhibited when it comes to finding new ground. Also, by having them as part of that foundation by encompassing their ideas has sparked that inspiration, which I love. That was the biggest reason, but I knew there was always a connection anyway because it's all music. I can sit up and talk to them, especially Lalah, who knows most every song that's ever been written. You can go back and pull out songs that I listened to when she was a baby and she would know it. Gerald Clayton, I worked with his father. I've watched him grow and become this incredible musician. Having him and the way he approaches the piano was really nice.
iRJ: This album represents a five-year gap since your last album. Why did this time around take loger than previous albums? What brought you back?
DR: [Laughs] I didn't take off five years. The record came out for about a year and a half, and then for two years, I toured the record. It's funny, people keep saying that. Five years isn't a lot of time, at least it didn't feel like it to me. What happened? Life happened. At the time, I was still touring, but I was really needed here at home and it takes time to live and have something to say. That's why that time was five years.
iRJ: You did a commercial with Mercedes Benz. What was the story behind that?
DR: They were introducing the E-Class and they were trying to show that it was so smooth that I could sit in the back and actually sing. I recorded while we were doing that. The whole smooth ride concept was based on the fact that  I could sit in the back and record a record [laughs]. It was also about the luxury and elegance of the car too. It was really kind of cool. I thought it was great. We were out on a racetrack and had an amazing Formula 1 driver driving the car. I thought it was pretty amazing. It's actually the second commercial I've done for Mercedes Benz.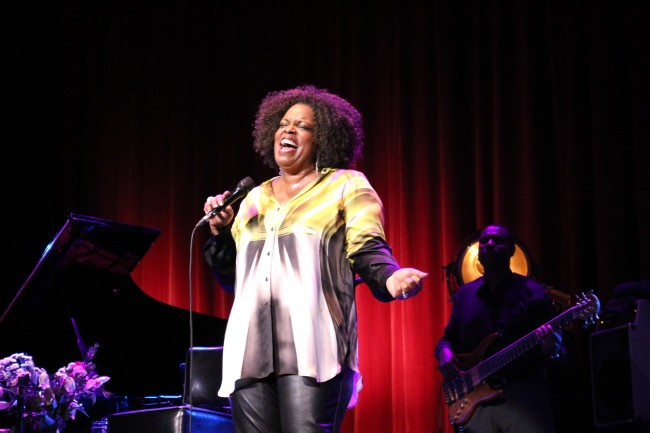 iRJ: How would you sum up your life thus far? How would you sum up Beautiful Life?
DR: It has been an incredible journey. I don't think I would want to change anything about it, because everything that has happened has served to make me who I am. I guess that's the way I would look at it.I view the record the same way. I always love the journey.
The voice of Dianne Reeves contradicts the time in which it lives. If she had been born even a few decades earlier, she would have walked amongst her peers—the Ella's, the Dinah's, the Sarah's of the world. That's where her voice is truly situated. Perhaps then, it is even more impressive to think of how much she has accomplished in an era that more often than not places flash over function. Like her voice, Dianne Reeves has learned to be malleable without cracking, acrobatic without stumbling, accessible without diluting.  Dianne Reeves lives at the highest realm of artistic integrity and for that, she is important.