At the outset, let me admit my appreciation for Robert Glasper's Black Radio 2. Ostensibly, the album serves as a continuation of the artist's postmodern movement through sound. So, if you liked the first as much as I did, you, too, will certainly enjoy his latest serving.
I do believe, however, this album can serve a much greater purpose beyond the music itself. And that purpose can be found in how we engage art. In discussing this album with others, I've been hearing the same criticisms:
"The band should have played more. Where are the solos? Isn't this a jazz record?"
"What is he, an R&B artist now? Nah, this ain't R&B."
"He's not taking the music far enough. It seems like he's straddling the line. I don't get it."
There are two problems with such analyses and they fall within the same paradigm:
Firstly, we, as the audience, cannot make demands of another's art; in the same way we cannot go into someone's home and complain about the wallpaper. Remember, we're guests.
Secondly, to optimize your engagement of anything, but especially art, you must first de-contextualize.  Preconceived notions are the stumbling blocks of true understanding.
The point is we've grown into a consumer base with unrealistic expectations. This is hilarious considering we shouldn't have any expectations to begin with. I understand that we all have an opinion, but when you're out here comparing apples to oranges and we're not even eating fruit, maybe you should just shut the hell up and actually listen. Yes, listen. Where Black Radio 2 succeeds, perhaps even more than its predecessor, is in the fact that it is seemingly everything and nothing at all. It doesn't necessarily conform to traditional jazz idioms, nor does it play into the redefined constructs of R&B. Somewhere in between all of this are slices of hip-hop and electronic that after several spins, I don't quite understand. And that's just what it is. Once you accept that complete nothingness, you can sit back, relax, and take in the music. Again, don't think, just listen.
When you do listen, you get moments such as the free-flowing "Calls," featuring Jill Scott. Here, both Glasper and Scott present an understated tonality in their instruments, allowing for a subtle musical voyage. They get their point across with essentially no effort at all—the mark of true virtuosity.
Then there is "Persevere," a meeting of the minds of Glasper and West Coast producer/instrumentalist Terrace Martin. Here Snoop Lion, Lupe Fiasco, and Luke James come together to make for one of the more dichotomous moments on the album. Hip-Hop, by default of the two talented rappers, the song is laced with an uplifting melody sketched by Glasper, himself. In an era of jarring 808s and studio claps, it's refreshing to hear a proper lyrical exercise atop something more genuine.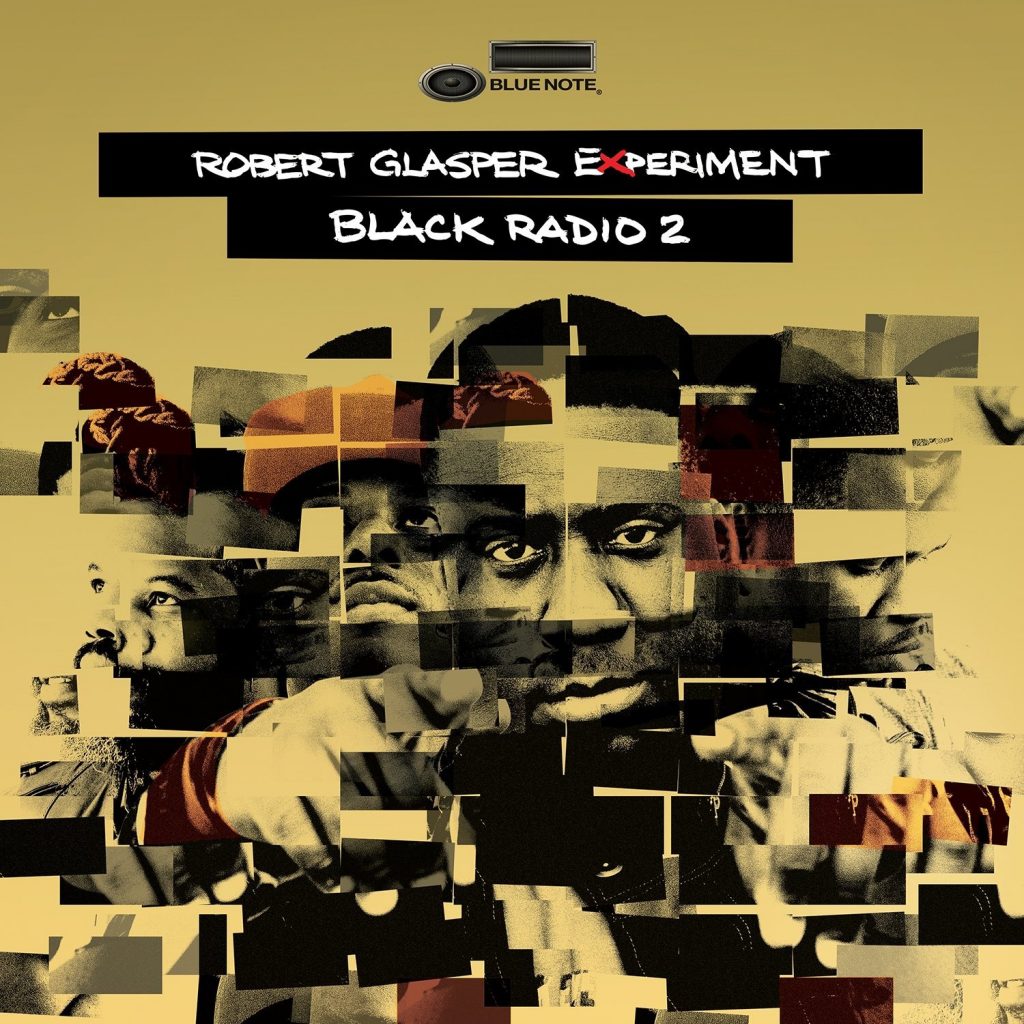 Oddly enough, "Persevere" is followed by the head nod-inducing "Somebody Else." Injected with a rhythmic push that most would have placed amongst the emcees, Glasper chooses to lay it as the backdrop for vocalist Emeli Sandé. A versatile talent in her own right, Sandé is comfortable within this space allowing for yet another strong feature in her blossoming career.
But the highlight of the album can be found on "You're My Everything." The comfort level between Glasper and long-time collaborator Bilal makes for a beautiful familiarity. The relationship is too natural to dismiss, but this is not a simple rehashing of past work. The insertion of songstress Jazmine Sullivan seems to shake any sort of complacency. It's like being reintroduced to an old friend. It's black radio.
At 15 years old, while my lesser hued counterparts were watching those punk Boys fall out live, I was alone in my room trying to learn every lyric and cadence delivered on Electric Circus. If you had told that young man that he would one day find inspiration in a song intertwining those two worlds, he would have called you a liar. But that's the musical significance of Robert Glasper. He can bring together Common and Patrick Stump and it'll all make sense even though most say it shouldn't. But you can't fully appreciate that if you want it to be something else. This is for the freethinkers.
What Glasper is trying to accomplish, particularly on Black Radio 2, is breaking down the superficial walls we've grown to accept. He will never meet your expectations and that's the point. While you're attempting to box the music into a type, he's eschewing the labels altogether. That's how great art and this case great music operates in a modern context. The next movement in music is one that carries no distinctive features, but is instead a living, breathing organism that can grow into whatever it chooses. It is as human as the individuals making it. That is the music of Robert Glasper. That is the new wave of sound.
Words by Paul Pennington