The diatonic harmonica has long been associated with the Blues styles of artists such as Sonny Terry and Sonny Boy Williamson. However, Frederic Yonnet defies expectations and brings the harmonic into new roles and settings within diverse styles of urban jazz, hip-hop, and R&B. His philosophy is one of challenging presumptions of music, performance and artistic process. We spoke with Yonnet about his influences and his perceptions  of music and artistic expression.
iRJ: Why do you think that Jazz from the US has a stronger reception in Europe than it does domestically?
FY: It's always more exciting for an American audience to hear something they have never heard of before; a beat, a groove. A sound coming from India for example, might generate more surprises and probably more reactions than if it is a beat that is native from America. It is the same over there. We have a lot of great jazz artists, but they don't play, they don't swing like American performers.
iRJ: How has American music influenced you?
FY: I think I am clearly influenced by my culture, my origin, where I come from. I grew up listening to the accordion. The sadness, the melancholy and the hopeful side of some of our arrangements is still present in the music I write today, which I think is interesting because it's really a hybrid between both this urban feel and the old European arrangements and chord motions that you hear in traditional French music.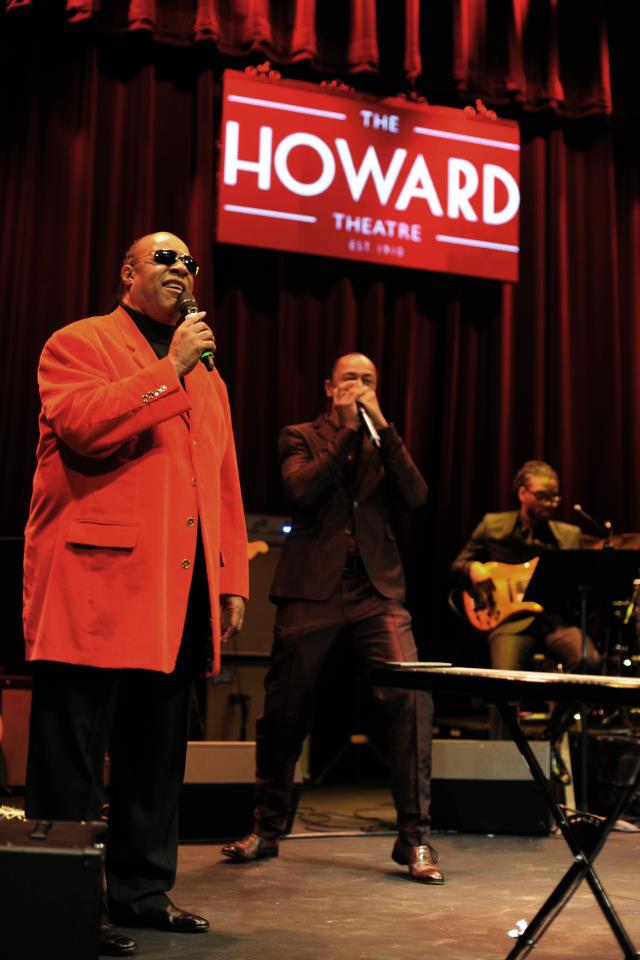 iRJ: You are influenced by Stevie Wonder and in fact interact with him regularly. How has he influenced you?
FY: Stevie Wonder gives me advice all the time on the phone. He is an amazing source of inspiration and advice. His advice can be something like "be true to yourself." He also helps me to polish some of the sounds I am not necessarily aware of when I perform. The harmonica takes a lot of physical energy and strength to control. Stevie and I play different kinds of harmonicas. He plays the chromatic harmonica and I play the diatonic harmonica.  The techniques are different, so he doesn't give me advice on the techniques I use, he is more of a musically spiritual advisor and we are talking about energy, of flow, or pace and feel for the music.
iRJ: Can you tell us more about your project "Read my Lips," which included an innovative interaction between you and your fan base called "A Reality CD?"
 FY: The idea of the reality CD came out after people kept asking me about the next CD. "When is your next project coming out? We love this CD, we love the second one, when is the third one?" Instead of waiting to finish the album and releasing it once it was done, I thought it was a great opportunity to share the music at various stages of the creative process; Not only the music, but the graphic design and the recording through videos. It's because we want to give the opportunity for the audience to say something about the production, to participate and contribute at any level; give suggestions on the production, it can also be titles, any kind of impact basically. When people know they can have an impact on the end result they listen to the music differently. I wanted to tap into that and see what would come out of it.
 iRJ: What has been successful about that process?
FY: We had some great inputs from all the artists, including Stevie Wonder for example. He told me that when he listened to some tracks there were some things he really liked and some things that he recommended I do differently because his experience in music production is so great. There were some very specific and very wise pieces of advice I got from him. Suggestions as far as placements of some horn parts and even some featured guests were recommended, some mixing suggestions and even the order of the songs on the CD. It opens the conversation in a broader sense than when the album is finished. When it's done, it's done. There is nothing you can do about it. When it is during the creative process it's more exciting. They can have an impact and they can help in a creative way.
iRJ: How did you differentiate between all of the different advice?
 FY: Sometimes the music calls for it, sometimes the way you feel about a song once you have released and produced it, and I am speaking now not as a soloist, not as a harmonica player, but as a producer.  Once the music has been played you can feel that this is exactly what I wanted to convey, but sometimes you can feel that you are not totally there but maybe a little push, some advice, a little insight from someone who has been able to successfully convey those feelings in other areas of their work, their insight and advice can be helpful. I take some advice with a grain of salt sometimes. For example, the promotional picture by Stephanie Pistel, a lot of people were against that picture, especially jazz festival promoters. They wanted a different picture because they thought it stood out of the box too much. We refused to provide them with something else and it was a bit of a risk. But, at the end of the day, the feedback we received was great. They thought the image was iconic.
iRJ: Engaging that risk factor, how do you think that affected the originality of the project?
 FY: Throughout the whole project we were trying to encourage people to open their minds. When people expand their thinking about preconceived ideas, for example, the way a picture should look in a jazz festival flyer, or the way a harmonica should be featured in a track, how the player should behave on stage. If people extend the way they think about preconceived ideas, they open themselves up to new opportunities. Limitations are really in the mind not in the instrument. That is what I call my "freed-losophy," because the harmonica is a free reed instrument and that is why it is "freed-losophy," also it has by name Fred in there. They say that if you open your mind your heart will follow and that is the philosophy of all this, extending the way people think in general.
Rarely does an artist provide a glimpse into the process that brings their creative vision to fruition. Frederic Yonnet's web page features rough cuts from the recording session resulting in "Reed my Lips." Peak behind the curtains to glimpse the "Freedlosophy" as it unfurls and track how this exciting project manifests, maybe you can play your part in the end result.
Words by Willow Neilson