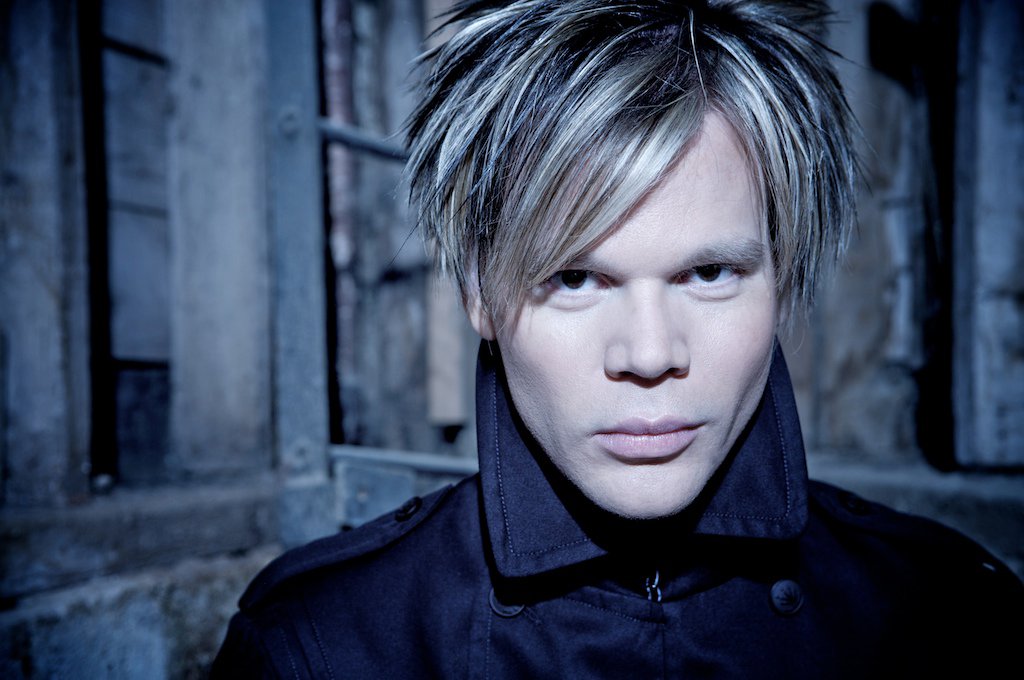 Brian Culbertson began his musical journey at the age of 8 on piano, adding drums at 9, trombone at 10, then bass at 12. Loving genre-crossing jazz-pop artists such as Earth, Wind and Fire, Chicago, and Tower of Power, Culbertson's artistry cannot be categorized into one genre. Brian has released more than 12 albums and received numerous awards. His love of music, fun, and fans inspired him to create the Napa Valley Get Away Festival. Whatever endeavor Culbertson pursues, he will always bring his best.
iRJ:  For awhile, you picked up an instrument to play every year since the age of nine. How many instruments can you play?
 BC:  I also play the trumpet and euphonium. I'm not great on the trumpet. I can play some parts; I can play some little things here and there if I need something to lay down. I'm not going to go out there on tour blazing some trumpet solos though, I stick to the trombone. The euphonium I played in the symphonic bands all through high school and college. It's kind of an odd instrument, but hey…why not?
iRJ:  Your father was a musician. When you decided this was going to be your life course, what advice did he give you as a musician?
 BC:  I think the main thing was, "Just go for it. Don't hold back." Just learning how to improvise, don't be scared to make a mistake, go for it. You're going to mess up; do it with conviction so people will still believe it. Whatever you're feeling, just do it. I was really lucky both my parents were really supportive.
iRJ:  Growing up listening to Earth, Wind and Fire and Tower of Power, what was it like later playing with them?
BC:  Completely surreal, totally surreal. I remember my first time playing "What Is Hip" on stage with 10, 000 people [in the audience] with Power. All musicians have played that song in some incarnation with cover bands, jam sessions, or here and there. I have done that many, many times over the years before…but the first time I played with them, it was like a whole new song, a whole new situation. I had never felt tightness like that in my life. It was unbelievable.
These guys were all playing! It changes your perception. I went home the next day, saying, "Oh my God, I want to do a whole other thing now." It's so inspiring.
iRJ:  You were able to play with Larry Graham and Prince. What was your experience working with Prince?
BC:  At first I was very nervous. It was at one of his after parties in Vegas. We had just seen the show, so we go into the club and we were just jammin'. He wasn't even there yet. I was just playing with the band. I knew some of the guys with the band, Mike Phillips, the bass player. I had worked with Mike a bunch and knew a couple of the other cats there, so we were just playing. I had actually taken a solo with my trombone at that point, and Prince walks in and sits down literally right in front of me, so as to vibe me or whatever—iterally two feet right in front of me, in the front row. I thought to myself, I had better not suck right now. I finished the solo. He got up and walked away, motioned to Mike Phillips, like "Hey, come here," and walked out into the hallway. In the mean time, the band was still jamming. After the song ended, they both came back in. Mike Phillips came back and said, "He [Prince] likes you; you can stay." Whew!
iRJ:  Larry Graham has played with everybody, from Sly to Betty Davis and as the leader of his own band. What are your thoughts about working with Larry Graham?
 BC:  Larry is the Jimi Hendrix of the bass; he is just raw power. When he comes out, he has this commanding presence over the audience, not only because he is really loud but it's the intensity that he comes on stage with. Every time he comes on stage, he comes to kick some major ass, and he does.
It's unbelievable. He is really another inspiring person and musician to share the stage with and to even watch, an amazing presence. He just performed at my Napa festival last month, so gracious, happy to be there, and just destroyed the show. So awesome; I love him.
iRJ: Owning your own festival, Napa Valley Get Away, how do you manage the business, making difficult business decisions while balancing friendships of musicians in terms of booking and ensuring the profitability of the festival?
 BC:  I always come up with these lofty ideas, we've got to get this act, wouldn't it be great to get these two artists together, and I have all these crazy ideas. You have to pair it down and make it affordable; that is what my business team does. It's a balance of what we can potentially afford: What do you think is going to make an awesome show for that? Who can be the right fit here? What makes the flow happen? I've got to always be thinking, "Who is going to put on a great show, and who is going to draw the ticket sells?"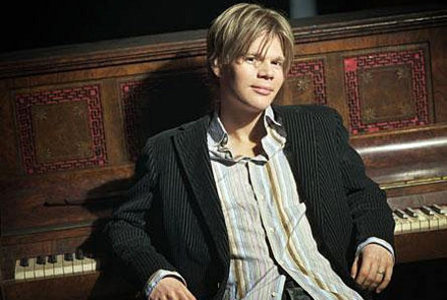 iRJ:  How difficult is it when you have two or three signature songs that people love and you come out with a new album but people are screaming for you to play your old stuff?
BC:  I think it's still important to incorporate your whole catalogue in a live setting. The worst thing you can do as an artist is to come out and play the entire new album without any of the old stuff. You're going to completely alienate everybody. It doesn't matter if you're slamming or not. It doesn't matter.
We wouldn't be able to tour if we didn't have those hits or those recognizable songs from years past. Ray Parker Jr. always tells me, "I love playing 'Ghost Busters,' and I'm going to play it every night because people want to hear it; got no problems with it, let's do it."
So you've got to embrace that, because they are your fans and they want to hear that music. Of course, you're not going to be able to play all the songs they want to hear, that's literally impossible once you get a certain amount of songs out there. You keep some of the old songs out there, sprinkle it with the new material, and bring them along with you as opposed to shutting the door on them. So that's my philosophy.
iRJ:  The marketing of music and recording industry has changed over the years. How have you managed to survive?
 BC:  I always try to do two things: one, make the best record I can possibly make with the monies available to me, even going as far as spending my own money if necessary. And I apply that theory to my live show; bring as many incredible musicians as I possibly can and put on the best live show I can and not always worry about how much am I making every night. I want to have a great time on stage and make the audience have a great time.
I think that makes for more longevity in a career. Hopefully, that's true, and we will find out if that's true in another twenty years.
iRJ:  Do you ever play small local venues, just pop in on a set?
 BC:  I don't do it very often, but every now and then it does happen and it's just a whole lot of fun. You're not worried about a whole lot; you're just making some music. When you're doing a big show, it's all on you. You've got to make it happen; you've got to make everybody happy. When you're doing a pop in, you're just having a good time. It's totally a different head space.
iRJ:  You've been synonymous  with smooth jazz. How difficult has it been to navigate and ride those waters when smooth jazz  as a genre is not getting the support once enjoyed through radio stations playing that music?
BC:  You just have to be creative as an artist. One of the things I did was to do that funk record; that kind of changed people's perception of who I am as an artist. So many people just pigeon hole musicians in a box. I do smooth jazz and am mostly known for that, but I can do this music or that music. I recently just did some R&B cross over stuff, and that's been helping as well to spread it out.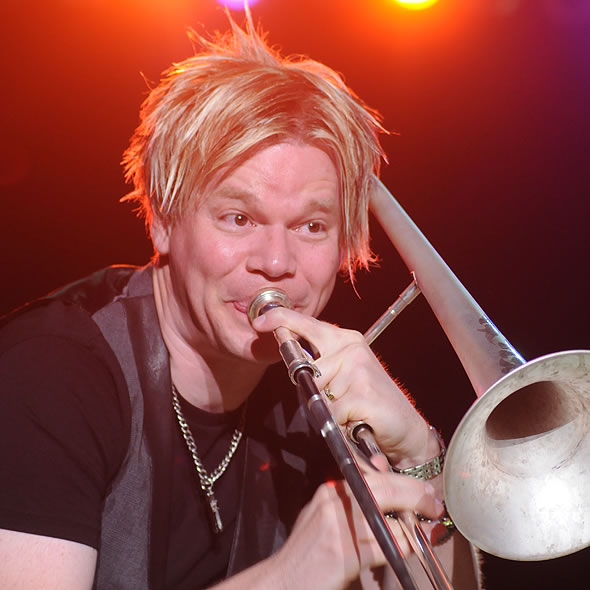 iRJ:  What was the inspiration for your new project, and how did you come about it?
BC: The album Dreams is literally about dreams — waking up in the morning and being left with a vivid visual and emotion; ones that were so vivid, they compelled me to make music, to create in essence a sound track to those dreams I was having. This had never happened to me before. I wasn't thinking about making a new record at that point. I woke up like, "Man, that was pretty intense." I just felt like writing music. That's how that album started.
iRJ:  What's your tour schedule like?
 BC:  I generally pop in and out. I typically don't really do long tours. I'm about to do a new record, scheduled to be released in February. It's going to be a total return to my contemporary jazz roots and a full instrumental album. I've been doing a lot of the vocal collaborations, the funk and R&B stuff.
I'm going to back to the old days, the music that fans who've been with me for a long time will hopefully appreciate. I always use my acoustic piano. It's going to be mostly live musicians: real drums, bass, horn sections, live strings. I'm formulating as we speak. I am going to start tracking in August. Stay tuned to the video blogs.
iRJ:  Is there anything you want to add that I may not have asked?
 BC:  Hosting a cruise is kind of a cool thing. It's my first time hosting with Boney James. It's been a long time since I've hosted a cruise, back in 2007, so it's been a few years. It's been a lot of fun.
I am currently working on the 2014 Napa Valley Get Away Festival, which is so much fun: what kind of wineries are we working with, what kind of tastings can we do, what kind of artist can we bring in? It's really kind of the same situation as the cruise. People come in for four or five days and share in a lot of activities. It's really fun; you've got to love it.
Regardless of his success, fans can be assured that whatever endeavor — be it musical, festival, or cruise — Culbertson always brings his very best and brings the very best out of others.
Words by Sharlene F. Bymun