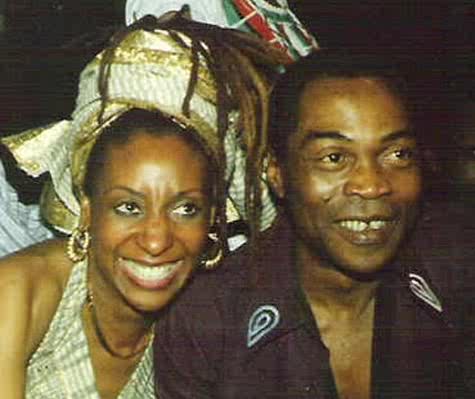 As she reflects on how she fought for social injustice, human rights activist and music composer Sandra Izsadore continues to promote the fight for change in domestic communities and for societies abroad. Recognized historically as the 'mother of Afrobeat', Sandra infamously established the genre with the historical, Nigerian music composer and political individualist Fela Anikulapo Kuti. Fela's relationship with Sandra dramatically influenced the message and sound of his music, his political beliefs and his views on African Americans.
"I thought I was merely sharing knowledge with him [Fela], rather than teaching him," she explains. "I questioned Fela about what he was saying in his music because he had a platform to teach people and to bring about change, which sparked the idea for him to change his music vocally and to infuse it with other genres, which is how we created Afrobeat in 1969 in L.A."
Sandra met Fela in the United States in 1969 at a time he contemplated a different direction for his music. Her political and civil rights influences on the Nigerian singer, composer and musician blossomed into a long-lasting friendship and evolved into a musical and romantic collaboration that was so strong Sandra returned to his homeland for a seven-month stay.
"I required too much time and too much attention," Sandra says about her relationship with Fela. "I wanted to be kept very well."
She returned to Africa six years ago when audio engineer Byron McNeish, her husband of almost 30 years, worked with rapper Snoop Dogg. This trip sparked the idea for Sandra to write and record "Nigeria", which she said expressed her feelings for the country she visited years ago.
"I was disappointed with what was going on over there," she comments. "Fela and others fought for change, put so much effort into bringing about change there and when it doesn't come about as rapidly as you'd like it to, it can be disappointing. There are areas in the country where's no water, no lights and no gas. How does this country supply electricity to other countries, but she can't supply it to her own?"
The L.A. native recalls an absence of the 'middle class' in the country where only the wealthy can afford generators to maintain power in their homes, businesses and communities.
"What colonialism did to Africa is far worse than what slavery did to America," she adds.
Reared in a Christian home where she attended church all day on Sundays at St. Reed Missionary Baptist Church, Sandra remembers where her tie to Africa originated and how it stemmed from that point.
"The only thing I loved about church was the music and the drums created energy within me," she says.
Although she detested piano lessons as a child, Sandra says music has always remained a part of her life. From her first recording at age 12 in the same studio with the legendary Ray Charles to her times when she was in a girl group to her recording with Fela, the composer adds she defines music as therapeutic.
"If everyone took the time to smoke a joint and listen to good music, that will begin to solve the world's problems," she comments. "Smoking opens that third eye."
Today, Sandra continues to use her creative spirit and practices what she preaches as she records conscious music because she says it's lacking in the music industry.
"The beats are good, but the lyrics are craptacular," she says, about most of the music she hears on the radio. "I'm so sick of hearing it because it's corrupted our children. When we were colored, we were better off. I'm a free spirit unlike many who are in the industry and are controlled by it. There's nothing like a good beat and to be able to tell the truth."
When she is not recording, the social activist continues to fight for others as a social worker in her hometown. The L.A. native traces her passion for social justice and equality to her younger years as she attended Black Panther Party meetings and revered her cousin, who was active in the organization.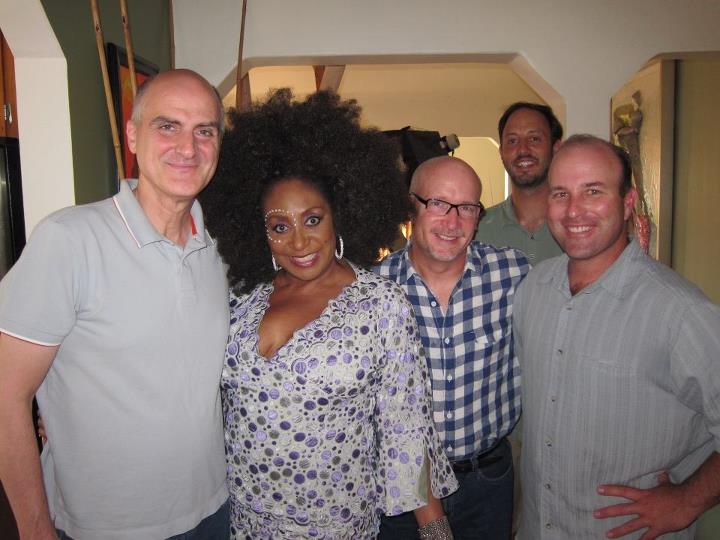 "The road I chose and the mission I'm on is in divine order," Sandra says. "The road I chose was a rough road, but it was the best road for me and it was the road of equality. I believe in the true sense of equality, and greed will not allow equality to come in."
With the release of her new single "Trying to Change" and her upcoming project, Sandra says she aspires to promote positivity and to create an awareness that doesn't exist in the community. She is also working on a biopic documentary featuring Fela, which is directed by Alex Gibney.
"Collectively, we have power, but too many people have become complacent and don't want to fight any more for those who have a lot less," she comments. "There's so much room at the top and it's crowded on the bottom. At the end of the day, we all want the same thing and it's unfair that one percent control the 99 percent. This is what inspires me and my music."
by Iya Bakare