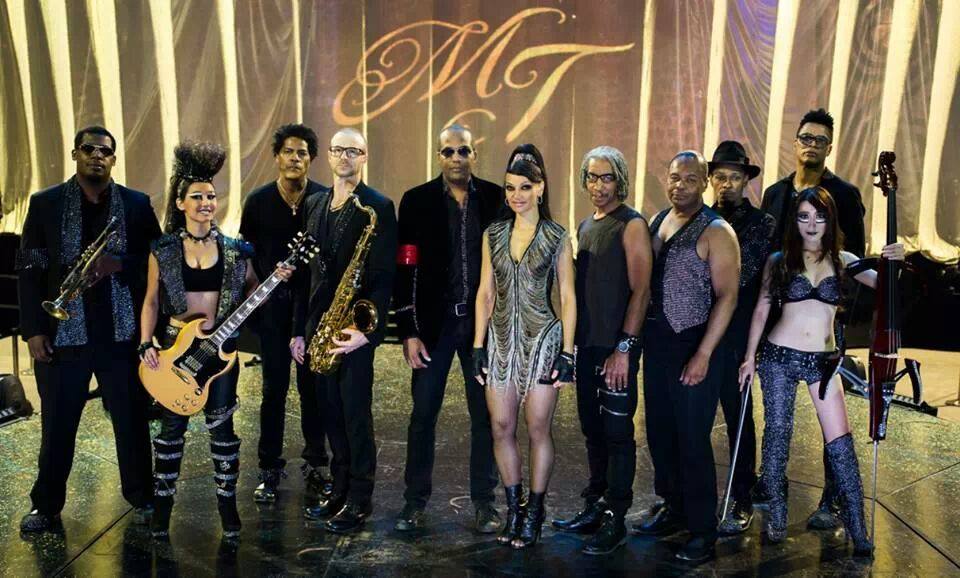 Saxophonist, keyboardist and super producer Michael Ghegan's discography reads like an artist's dream book. His on screen collaborations with music icons Aerosmith, Elton John, Justin Timberlake, Michael Bolton, and his work with major television shows like Extra, Entertainment Tonight, and The Ellen DeGeneres Show, are only a sample of his career highlights. Now, Ghegan is collaborating with two of entertainment's biggest forces-Cirque du Soleil and Michael Jackson.
In this interview with iRockJazz, Ghegan shares with us his experiences with Cirque du Soleil and gives us a inside look into the one of the most exciting shows in entertainment: Michael Jackson: Immortal Tour.
iRJ: Tell us how you got involved with Cirque du Soleil.
MG: That is still a mystery that has yet to be solved. [Laughs] In about 2007, I was working with Justin Timberlake, and I got home from a tour break. I was sitting on the beach in Sea Bright, New Jersey relaxing when the phone rang, and it was a guy from Montreal-from Cirque du Soleil. I actually thought it was a prank. I thought one of my buddies was pranking me because I was finally home. But they [Cirque du Soleil] were actually cold calling me to do one of their arena shows. I told them I wasn't available for awhile, and lo and behold a week later I was in Montreal.[Laughs]  I ended up with a two year relationship in a great arena, and I've been working with them every since.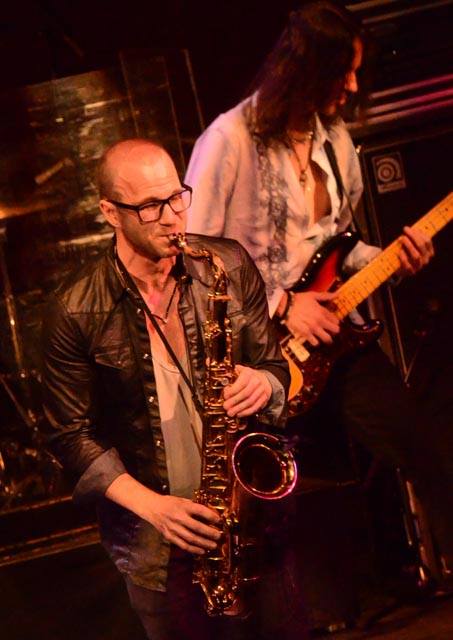 iRJ: Is this the only show you've done with Cirque du Soleil?
MG: No. I did a show from 2007 to 2010 called Saltimbanco, which ran for like 23 years. It was a very successful show for them, and then I went back to regular music touring and producing, what I usually do. Then about a year and a half ago, I got a phone call from both sides-from the Michael Jackson estate side and the Cirque du Soleil side- asking if I was interested in doing the Immortal Tour.
iRJ: What is it like doing a show with Cirque versus doing a show for say Justin Timberlake? Is there a difference?
MG: It's not really comparable to doing like a Justin Timberlake tour, but this one, the Michael Jackson Immortal Tour, is a completely different dynamic. It's focused around this iconic artist and his music and his fashion; so there is a gestalt-an idea that the show is based on. A normal Cirque du Soleil show would really run within its own parameters, its own proprietary way of doing things with original music and original costumes, so it's a whole different idea. And this one is just magic because it has members of Michael's original band, so it's a bit different. It's like a perfect culmination of a Cirque du Soleil show and a regular touring or artist concert.
iRJ: Did you learn anything new about Michael Jackson that you didn't know before the show?
MG: I think the answer is yes, yes and yes. Everything you thought you knew about this wonderful artist and his background has been such a growing process for me because you have iconic artists like drummer Jonathan "Sugarfoot" Moffett, Greg Phillinganes on keyboard and Don Boyette on bass and Jon Clark on guitar. Let me say that the dressing room on this tour is an absolute temple. Just every day there is absolute belly laughs and tear jerking stories, and it's coming from the guys who knew Michael. It's coming from Jonathan, who was with Michael for like 30 years, you know. The stories that go on in there, and the truths be told that go on in the dressing room, I will never match this experience in another social setting of a gig. It's amazing.
iRJ: When you think of Michael's music and you play these songs, which song do you connect with the most as an artist?
MG: That's a great question. Gee, I'm kind of selfish, you know.  As a keyboardist and as a saxophone player, I love the stuff with all the horn parts and the horn stats. I mean everything is so percussive, which is a huge part of Michael's style. But I would have to say that "Human Nature," that song is probably one of my favorite things. Never mind the staging and the theatrics. Just the beauty of the piece that goes on in the show, what they did with it; that song just knocks me out. I mean I could go on about so many other songs, but I think "Human Nature," there is something about that song that just crushes me every time.
iRJ: As we come up to the five year anniversary of Michael's death, does the show seem to get melancholy or celebratory as June 25th approaches?
MG: I wholeheartedly say celebratory. I mean there are always melancholy moments in there, and I think "Human Nature" is one of those moments because there is something in there that just reaches into your chest and grabs your heart. But when you're seeing the show and you're seeing the brilliant video display of him as a kid with the J5 and all of his history, there are moments where you go, "Aw man, we really lost something or someone magical." But I watch people walk out of that show and they are ecstatic. You see people crying during the show; you see people dancing during the show, but people walk out of there so happy.
iRJ: Have any of the other family members visited the show that you know of? And were you able to see any of their reactions?
MG: Oh yeah, everybody has. Pretty much the whole family has been there. And some of us, those of us in the band, we were in Amsterdam two years ago, and the Jackson brothers were doing the Unity tour. And they were at an arena when we had a night off, so it was amazing that we all got invited to the show and got to see them do their thing. They were ridiculous; I mean they were so great. So they've been to the show, and we've been to their show, and it was fantastic. It was amazing meeting them.
iRJ: When the Immortal tour is over, what's next for you?
MG: I'm very lucky. I have a great production company that writes for a handful of TV shows, so that's a constant for me. But I've been doing a lot of work with the guys from Bon Jovi lately, and that's been really rewarding. I'm going to be back in New Jersey working with some local heroes and continuing to produce albums and playing a lot of gigs. And I'm looking forward to unpacking my suitcase for a little while.
Words by Steen Burke