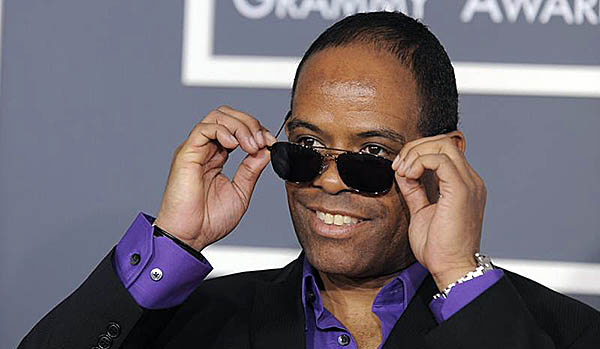 Tony Zawinul is the son of Joe Zawinul, one of the founding members of the band Weather Report. He is the director for a documentary on the band called Calm Before the Storm. This documentary has been crowd-funded to respect the organic nature of the band's music and the special connection that it had with its audience.
Tony Zawinul recently spoke with an iRock Jazz interviewer about the band, its music and the life of his father.
iRock Jazz: Why is the Weather Report project important?
Tony Zawinul: It's important because it's like any other great band out there; it has its place in time and history. I think that because of the unique nature of Weather Report that the story needs to be told like any other good story.
iRJ: How did Weather Report come together?
TZ: It came together with my dad, Joe Zawinul, and Wayne Shorter both coming out of other groups as sideman, such as with Miles Davis. My dad and Wayne didn't want to be sidemen anymore. They wanted to do something on their own. When they both came out of the group with Miles Davis where they met and knew each other, they decided to hook up. The story of the movie is how these two people, who came from vastly different backgrounds, were able to unite and share a common denominator, which was to play the type of music that they wanted.
iRJ: How did Weather Report get its name?
TZ: From what I understand, it really came from Wayne Shorter. He basically said 'Why not something about the weather? It's changing all the time and we're about to change.'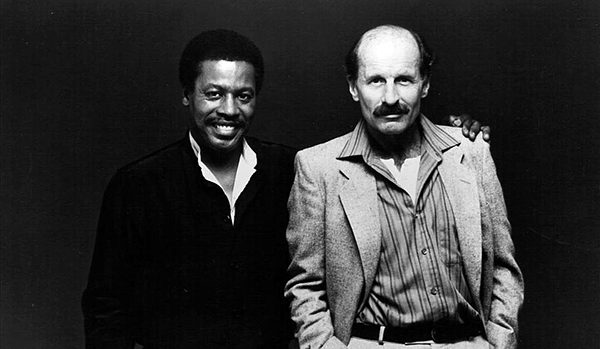 (l-r) Wayne Shorter and Joe Zawinul
iRJ: Was Weather Report a musical accident, or a deliberate act?
TZ: My dad and Wayne Shorter didn't talk about 'Hey, let's do something and try to be different and out.' They never talked about that. They were already different and already out. It wasn't like they devised a plan to be a super-group. They just wanted to play their own songs and express themselves. They figured that they would let the music be the judge. There was no plan.
iRJ: What inspired the music of Weather Report?
TZ: I think it really came from the band members themselves. My dad was not only coming out of the group of Miles Davis, but also had experience with Cannonball Adderley. However, Cannonball Adderley and Weather Report are two totally different things. I can't speak too much for Wayne Shorter on this, but as for my dad, I can tell you that his inspiration for writing his music came from his life experiences. He used to call himself a citizen of the world by embracing all kinds of music and culture. If you really listen to Weather Report and you break down the elements and listen to the rhythms, you can hear the influence of other musical cultures. He hardly listened to music to be honest. It's not like he would say 'Hey I'm going to check out so-and-so's new record man.' There would be people trying to give him music to listen, but he would say, 'No, I don't want it man. If you like it that's cool, but I don't take stuff.' I can tell you that because I have a whole bunch of boxes full of tapes that people gave him and he never opened. [Guys like my father] and Wayne Shorter, are individuals that like to create their own thing. If anything, life itself was their influence.
iRJ: How do you think the footprint of Weather Report fits into today's music?
TZ: If you're any kind of artist and you look back to see what was really happening, like any other craft you do your research. [You might say to yourself] 'I wonder where that cool Cucumber Slumber sample came from' and see that 'Oh, that was the Weather Report.' You also have all these marching bands that play Birdland, as well as Manhattan Transfer and Buddy Rich. I think all of that stuff leaves a footprint. That's what makes a group like Weather Report so special because not too many groups in the Jazz arena had that kind of impact.
iRJ: What has been your fondest memory of your dad?
TZ: I think it was really his sense of humor. When I think about him, I think about his humor and his wit. He would sometimes be hilarious [or even] beyond hilarious. His humor was so direct, that he was unconcerned by what other people would think of him. Not that he would do anything bad, he was just being himself. That would be one of my fondest memories of him.
As a father, he was cool. He was different than most guys that I grew up with and their dads. My mom was also cool. It was very family oriented at the house. [My dad] would be cracking jokes or telling stories and it would be hilarious. In the midst of doing the Weather Report documentary, I've been working on another documentary on my dad called Joe Zawinul: An American Dream. I've interviewed everybody from Phil Collins to Bill Cosby on how they knew my dad Joe Zawinul and how he impacted them. Sometimes it intertwines with Weather Report, but that film is really about him. The Weather Report thing is really about the band itself from its inception to the end and all the people that crossed their path. Since it was such a fan based group, we're really trying to give that back. We wanted to do this organically because Weather Report was such an organic band. We're paying homage not only to the band, but to the people who were such great followers of it.
Words by Jarrett Shedd