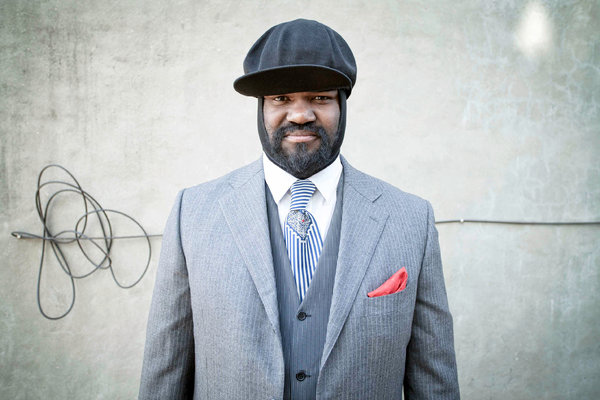 Gregory Porter is now three for three. The "soul/jazz" singer/songwriter has delivered a third instant classic with his new offering, Liquid Spirit. Only this time, he's doing it on a grander stage: a major label. Blue Note is arguably the most famous brand among record companies, responsible for hallowed albums like Herbie Hancock's "Maiden Voyage", John Coltrane's "Blue Train" and countless others. However over the past two decades, it's been relegated to being more of a museum relect rather than a working label. However, Blue Note has dominated 2013 with parade of excellent albums from Jose James, Aaron Neville, Wayne Shorter, Terrance Blanchard and Derrick Hodge. Over the summer, the label shocked the jazz community by announcing the signing of Porter, and Liquid Spirit triumphantly continues the winning streak.
The Brooklyn-by-way-of-California vocalist has garnered two Grammy nominations with a voice that's equally as smooth as it is domineering. Backed by his quintet for the third time in as many albums, Liquid Spirit expands on a reoccurring theme of his previous two LPs: reflections of days gone by, both personal and environmental. Building a reputation for unique song structure, introspective storytelling and sagely revelations coupled with traditionally melodic backdrops, Porter, along with producer Brian Bacchus (Be Good) subtly incorporated elements of R&B bombast via rich horn arrangements and a rhythmic enhancement that gives select songs dense gospel fervor. Songs here are much shorter, concentrated and immediate, allowing Porter and Co. to pack a more effective and lasting punch to each listener.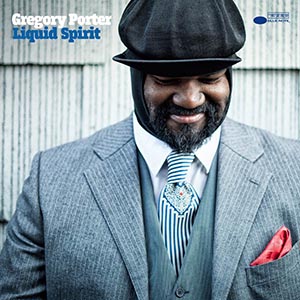 The title track is the breakout showstopper on the album. It the same spirit of fan favorites like "1960 What" and "Work Song," is a driving anthem of righteous indignation. "Liquid Spirit" finds Porter charging all those who look to stifle the intangibles that provide inspiration to the masses, built around a rockabilly bass hook, swirls of brass and feverous hand claps.
Continuing with social observation, "Musical Genocide" is Porter drawing a line in the sand, refusing to capitulate to popular trends and soulless industry fads, electing to remain firm with gospel, blues and jazz influences. The drums pound underneath the sleek piano chords, expanding Porter's monolithic conviction.
History has been a unique staple of Porter's work, but love is a topic on which he is quite familiar and comfortable expressing. "Hey Laura" is a first person, one-sided interaction, much like last year's Grammy nominated "Real Good Hands," in which Porter, sublimely using his lower register, requests his lover allow him to believe she still loves him, despite obvious evidence to the contrary; a sentiment not often expressed in modern music, making for a powerful proclamation.
Lastly, Porter's penchant to reinterpret other artists' music reaches another level on Liquid Spirit. His takes on Abby Lincoln's "Lonesome Lover" and Ramsey Lewis' "The In-Crowd" allow the singer to push the boundaries of his voice, molding it with the easy and malleability of master sculptor. Simply put, Gregory Porter has now made himself into an artist with an output and ability that's so strong and consistent that listeners will now acquire his work without having to hear a single note ahead of time. He's on such a roll, he could be deemed a legend by the time his fourth album is released.
By Matthew Allen