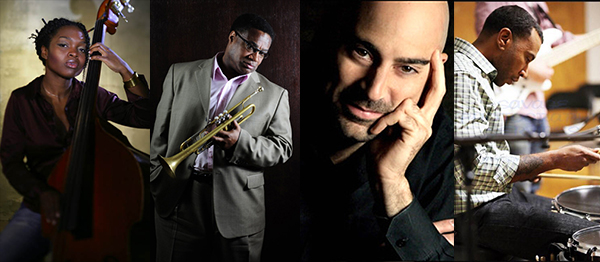 Mimi Jones Quartet
New Buffalo, MI—Building on the success of the first jazz festival in Harbor Country last year, iRock Jazz Fest 2015 is expanding to deliver more performances on more sites, and is adding a variety of innovative and entertaining activities for family members of all ages. This year's jazz fest will be in New Buffalo, Michigan on May 29-30 and features 20 live performances from 48 musicians in 8 venues. Admission is $10 for adults, $5 for ages 15 to 20. Children 14 and under are admitted free.
Headliners on the Lions Pavilion Park main stage on Saturday include nationally and internationally known artists:
Vocalist Kathy Lamar, who sings a diverse blend of jazz, R&B, soul, and pop hits stretching several decades: Sting, Bob Marley, Ella Fitzgerald or Billie Holiday. Her powerful voice and infectious laugh keeps audiences coming back for more.
Vocalist and guitarist Annalee and her band The Midnight Sons, whose classic yet modern take on jazz, blues, and R&B resonates the soul of any audience.
Saxophonist Audley Reid, one of Chicago's finest contemporary jazz and R&B musicians. His passionate technique, smooth styling and distinctive sound are often compared with David Sanborn and the late Art Porter, Jr.
Bassist, vocalist and composer Mimi Jones (aka Miriam Sullivan) and her quartet of standouts: Pharez Witted (trumpet), Ryan Cohan (keyboards) and Marcus Evans (drums). Mimi has performed or recorded with the great Lionel Hampton, Kenny Barron, Tia Fuller and Terri Lyne Carrington. She has toured extensively throughout Europe, the United States and has performed on five continents as a U.S. jazz ambassador.
The main stage opens with a tribute to renowned local jazz vocalist and saxophonist Franz Jackson by The Salty Dogs, who have played together since 1947.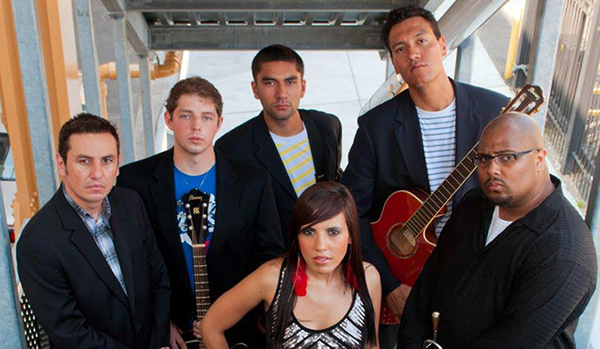 Cecy Santana Band
Other venues at iRock Jazz Fest 2015 feature guitarist Colby Beserra; bassist Emma Dayhuff; vocalist Crystal Drake; saxophonist Shawn Maxwell; Cecy Santana Band; vocalist Molly Bouwsma Schultz and guitarist/vocalist Karisa Wilson. For more information on the individual artists, visit irockjazzfestival.com.
This year's festival is designed to be family-friendly, incorporating a wide variety of interactive elements so that everyone doesn't have to be a jazz lover to have a great time. In addition, fest-goers of all ages will enjoy our hand-picked selection of food, beer and wines from seven local area wineries and four craft breweries from noon to 10 p.m. at Lions Pavilion Park.