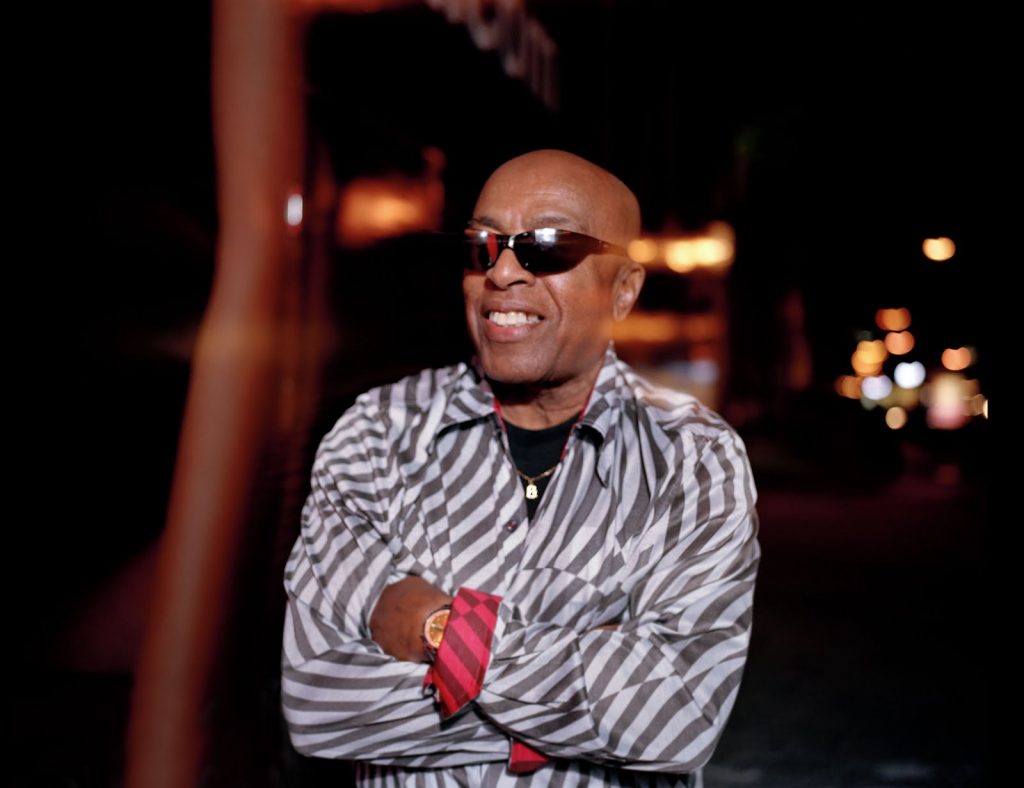 Eighty years after picking up the drumsticks, Roy Haynes has inspired and influenced generations of musicians. Keeping with his credo, "now is the time," Haynes has stayed current and innovative across decades in an ever changing art form. During his illustrious career as a jazz drummer and bandleader, he is among the most recorded drummers. He has a broad range of styles from swing and bebop to jazz. He began playing music as a teen, but his earliest exposure and influences were found within his family. "There was always music at my house. My father played organ and sang in church. My older brother played trumpet. He studied at the New England Conservatory, but he didn't go professional," Haynes says. "He knew all the musicians, and he had a lot of records. One of my other brothers was in drum corps. He had a pair of sticks in the house. I picked them up, I think I was 7 or 8, and I've been drumming ever since." His interest in jazz can be attributed to his brother, Douglas Haynes, who worked for Blanche Calloway. When asked about his mentor, Papa Jo Jones, Haynes said, "He had a lot of style, he could swing, he was a good person other than playing drums. Those things were all outstanding."
Born in Roxbury, Massachusetts, Haynes played in all of his junior high school bands and by his high school years he was becoming well known for his inborn musical instinct and natural style. As a teenager, he was doing gigs in the Boston area with Pete Brown, Frankie Newton, and Mabel Robinson, just to name a few. He joined Saby Lewis' band early in 1944 and that summer he took a gig with Phil Edmonds. In 1945 a huge opportunity came when bandleader Luis Russell sent Haynes an invitation that read, "Dear Roy, I gave my present drummer two weeks notice and would like you to join the band September 12. I'm at the McKinley Theater in the Bronx. After that we enter the Savoy Ballroom in Harlem. Union scale is $55 but I will pay you $70. Please notify me as soon as possible so I can arrange your transportation. Sincerely Luis Russell, 1945." He accepted the invitation and moved to New York, where he still resides today.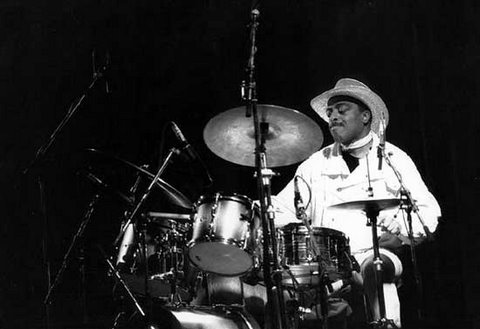 Haynes went on to play with The Lester Young Quartet and The Charlie Parker Quintet. In the 50's he toured extensively with Sarah Vaughn for five years. He was also said to be John Coltrane's favorite substitute when Elvin Jones was unavailable. He has also played with Bud Powell, Miles Davis, Stan Getz, Eric Dolphy, Thelonious Monk, Gary Burton, Pat Metheny and many others. In the late 1960's Haynes started his own group, Hip Ensemble. As a bandleader, some of Haynes' best work was We Three, recorded in 1958 with Phineas Newborn on piano and Paul Chambers on bass; Out of the Afternoon, a 1962 release with Roland Kirk on reeds, includes Haynes' signature tune Snap Crackle, which was one of his biggest records. When asked what advice he would give young musicians he stated, "Be sincere in what you're doing, believe in it. Don't just do it for the money or to try to make a big name for yourself." This is what he has done throughout the span of his career. Everything else has followed, including receiving a Grammy Lifetime Achievement Award in 2010. He has been placed in the ranks along with Clark Gable, Cary Grant, and Fred Astaire by Esquire magazine in 1960 as one of the forty best dressed men in America. When asked his thoughts on this honor among iconic movie stars he simply told iRock Jazz, "Well that's indeed a compliment. Naturally that's inspiring." He is known for his exquisite style of dressing.
Life in Time, The Roy Haynes Story, released in 2007, is a box set that celebrates his legendary jazz career. He has also achieved longevity in his jazz career and says, "I'm happy that I'm active and I've lived long enough to really appreciate playing this music throughout different parts of the world and I feel good about all of that. It's nice to be living, most of the people like Art Blakey and Max Roach those are just two drummers that I named. Max was two years older than me and Art Blakey was a little older than me, but I knew them all, and I'm happy to be active throughout the world playing music and every moment is to be cherished." Haynes continues to cherish every moment as he is still currently performing.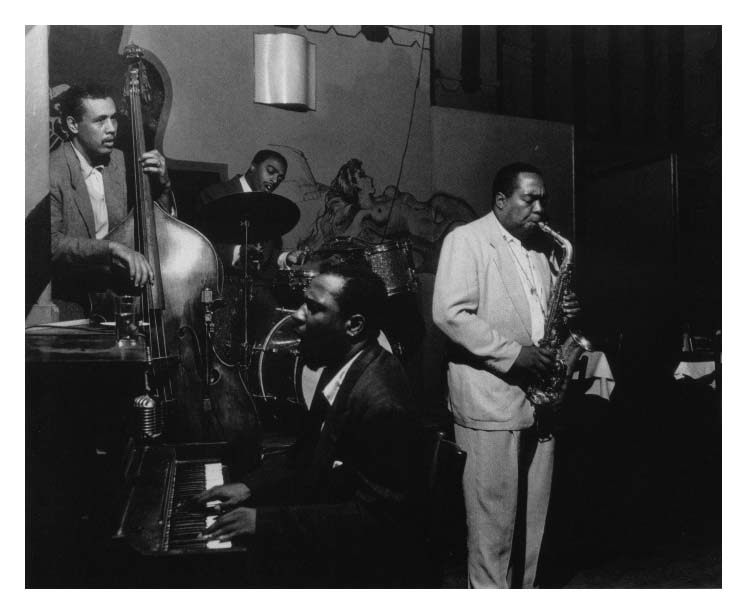 Mingus, Haynes, Parker (Bird) and Monk
In describing jazz and its popularity Haynes shared the following thoughts, "I try to describe it by my approach, the way I play. It's great when people understand it as such, rather than giving it words. I'm just a player. I'm not always great at words. I'm fortunate that I'm still active. I've been playing from a teenager and it's been great for me. I'm more of a player I don't consider myself a talker describing the music. I just play. I travel all over different parts of the world and different countries. I see and feel a lot of enthusiasm different places I go. It's popular where I go."
Roy Haynes has graced us with irreplaceable music and iconic performances as he continues to inspire a new generation of artists. He is one of the jazz greats who remain very significant in a forward moving world of music. He has embodied the words of John Coltrane, "Keep it moving, keep it crisp."
By Shonna Hillard