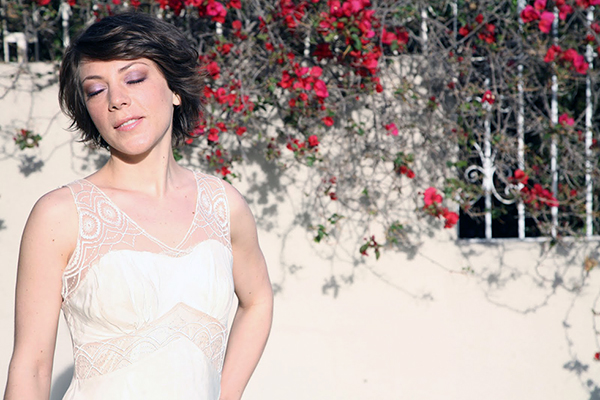 There are singers whose voices are soft, melodic, timeless and original, jazz vocalist Gretchen Parlato is the beholder of such a voice. Everything she creates turns in to a masterpiece. Her 2005 debut album Gretchen Parlato was named "5 Best Progressive Jazz CDs of 2005 by Jazz Nation" – KPR [Kansas Public Radio]. Her sophomore album In A Dream was released in 2009 and was given the nod of "The most alluring jazz vocal album of 2009" by Billboard Magazine while her 2011 release The Lost and Found received over 30 national and international awards. Parlato is a part of the "new school" of jazz and improvisation. Meaning, her voice and music break through the boundaries, labels and titles that was once the "way" of the genre.
Parlato is the daughter of Dave Parlato who was the bassist for Frank Zappa and has played alongside many other veteran singers and musicians. She is also the grand-daughter of Charlie Parlato former trumpet player for Lawrence Welk and Tennessee Ernie Ford. Growing up in a musical and artistic family Parlato says it is something she chose to do vs. something she was given to do. "You can say it's kind of in my blood, in a good way, it was never pressured and forced upon me or my sister, we both happened to follow our paths and our passion happened to be art, so it's kind of that nature – nurture question and balance."
Singing was something Parlato found herself doing a lot as a child and while there was always a strong element of the arts present, she also studied the piano, the flute and the drums all while in elementary school. "At 12 I had a drum set handed down to me from my grandfather who played trumpet on the Lawrence Welk show. So I dabbled playing different instruments but I feel like with singing, something stuck there, something felt really natural and definitely challenging and I had to work hard at it but there was something really natural about the ease of expressing myself through my voice."
I heard it and it just moved me even at that young age there was something, the intimacy and just the kind of deceptive simplicity of the sound of Bossa Nova just moved me and I fell in love with that sound.
Being the first vocalist to be accepted in to the Thelonius Monk Institute of Jazz Performance in 2001, Parlato says that her family following their passion is what inspired her in her artistry and that her career choice is "a necessary, valid and justified career." "There wasn't anyone telling me to get a 'real job' [chuckles]. It was always, 'Whatever you happen to love and want to do with your life, follow that and make it happen and it will happen'. So my family is – was – always will be a huge inspiration for me, all generations of my family and knowing that it was possible. I've had really wonderful teachers coming up as well – starting from elementary school in to an arts high school and in to college and the Monk Institute. So I think the foundation is strong and it really starts with family and teachers and my education and that support."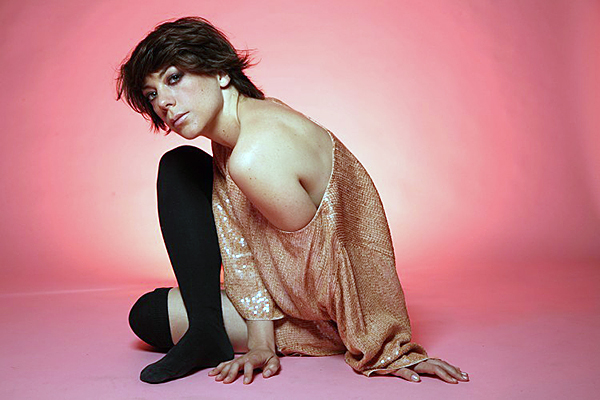 Parlato received her bachelor's degree from UCLA in Ethnomusicology/Jazz Studies which translates to Ethno – world and Musicology – music, thus world music study. She says she became interested in the program as a senior in high school. "Their normal music program is the study of Classical and Western music if you think of the world in general – so this is tapping in to every other music besides that, so it was great for me because I was like a sponge, just soaking up any influence and inspiration that I could. And when you're exposed to music from all over the place especially voices and hearing people use their voices in really fascinating ways it helped me figure out what I wanted to do and gave me a lot of inspiration and influence to incorporate in to my music, whatever you want to call the music that I do – it's not anything straight ahead or traditional it definitely comes from having my ears opened to all kinds of sounds, music and creativity."
The melodic song "Butterfly" that Parlato sings so effortlessly is from her In A Dream album which in fact is a rendition of Herbie Hancock's original. Hancock was also one of the panel judges that accepted Parlato in to the Monk Institute. While his version is an instrumental, Parlato sings the lyrical version with so much spirit and soul and yet there is still a gentleness in her voice. She takes you in a different direction than Hancock however, they merge on the same path. "It's a great instrumental track.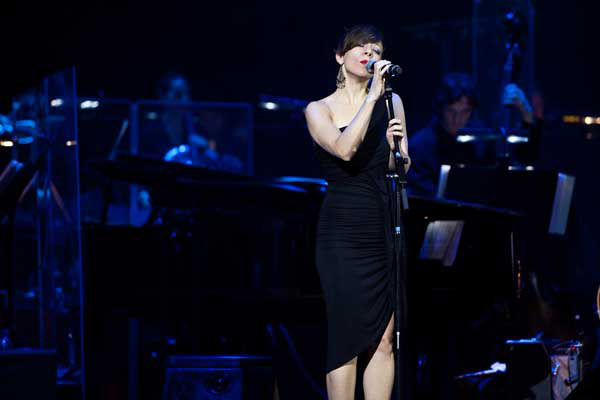 When I was in the Monk Institute, Herbie Hancock – he's a huge part of the Monk Institute himself, so he came to work with us, to talk with us and teach us a little bit," she says. "To hang out with Herbie, there's not a word for what it is – you just soak everything up that he's offering. But his sister actually wrote those lyrics so he gave me a stapled packet of lyrics that were typed out that she had written. She has passed away but she wrote the lyrics to "Maiden Voyage" and to "Butterfly" and a hand-full of other songs and these lyrics are actually in one of the books that jazz musicians use to learn music. It's the 'real book' they call it, so these lyrics are published by Herbie Hancock, his sister Jean Hancock wrote them and I just thought they were really powerful, really profound words and I thought it was a great piece that I wanted to see, 'What can I do with this, how can I speak and sing through my own life through this song?' So I just came up with a more simplified arrangement of the piece, which really started as a duet with Lionel Loueke. So on the album In A Dream we play it much more minimally and scaled down with just voice and guitar. Derrick Hodge also plays bass on that track so it's just the three of us and now that we've performed as a quartet and live with a band it's grown in to what you probably heard on YouTube and what people have heard for all of these years now."
On all three of her albums Parlato incorporates Bossa Nova the Brazilian (new groove) sound. This sound is very distinct and is a fusion of samba and jazz. She says she was introduced to the style by going through her mother's vinyl records. "I heard Brazilian music specifically Bossa Nova as an early teenager 12-years old or 13-years old when I was looking through my mother's vinyl collection with Stan Getz and João Gilberto. It's a really cool cover – bright orange, yellow and black and really striking. It's a classic Bossa Nova recording with Antonio Carlos Jobim, I heard it and it just moved me even at that young age there was something, the intimacy and just the kind of deceptive simplicity of the sound of Bossa Nova just moved me and I fell in love with that sound. I fell in love with how João Gilberto sings and plays guitar. At first I just imitated, I didn't even know what Portuguese was [laughs] at that age; what the words were and I would just sing along and create syllables myself and imitate that sound and then later I studied Brazilian music and studied Portuguese and understood the music more and the meanings of the songs. I think it says a lot if a 12-year old can hear something in another language and not know anything about it – and be that moved. It definitely affected me, again validated singing and being that intimate can be big. The fragility, it definitely is not simple but it is so accessible that there's so much going on that's really heavy it had a huge effect and influence on me."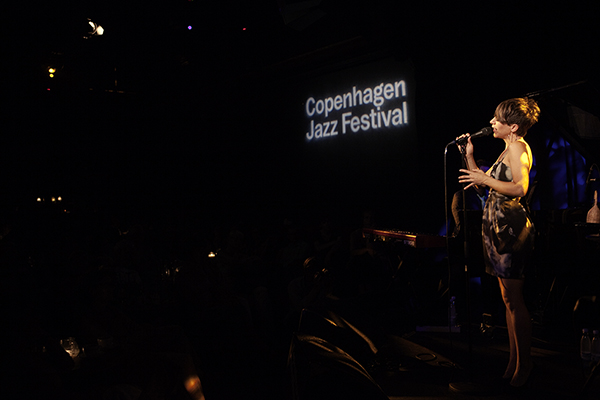 Paralto had the opportunity to work with another one of her panel judges from the Monk Institute, legendary saxophonist Wayne Shorter in 2007 at the La Villette Jazz Festival in Paris. This festival was the first time Parlato worked with Shorter outside of being a student. She says he invited her and her band to play with him and sharing the stage was a magical and surreal experience being in his presence. "It sounds really crazy but it feels like an out-of-body experience 'cause I always close my eyes – very often I close my eyes when I'm singing and I especially do when he's around and the times that I've been singing next to him and feeling that kind of energy it feels like I'm floating in slow motion and I can see it from another angle. It's heavy – it's one of those things you can't really put in to words and you don't really talk about it so much it's, just something that you experience, that you feel. He's really a powerful, powerful enlightened figure, and we're so lucky that he's still around and he's still creating and inspiring all of us and I just absolutely appreciate everything that he's done all of his support, he's a huge inspiration for me."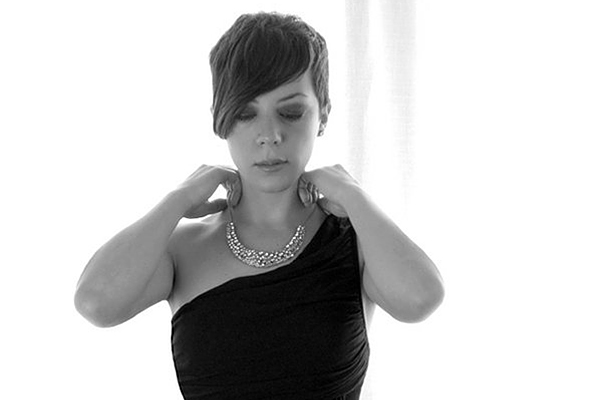 Presently, Parlato is preparing for her June wedding and being surrounded by family and friends is where she finds comfort. "It's really about a balance of my home, my family, my friends, my health and my well-being is what I really like to take care of when I'm not performing and touring. That's a wonderful offering and a wonderful way to express and it's a great career. And it's also really demanding too so I definitely like to make sure I have a balance – after we've been out on the road for a while and touring it's home and settled and doing yoga every day, eating my good food and just taking care of myself and my loved ones and my home. I try to create a balance in my life."
Gretchen Parlato is at the highlight of her career, collaborations, performing, touring, nominations, winnings and awards and while she loves music and what she does, she is just a self-proclaimed "valley girl" living her dream.
By Keli Denise