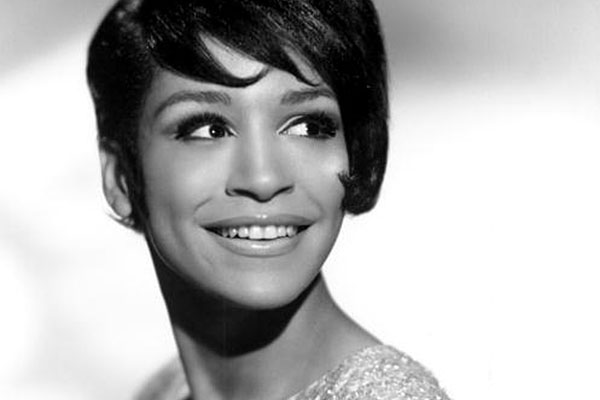 Photo by Michael Ochs Archives/Getty Images
It's the early 1970's, the era where Black Power was still at its high, Afros were the norm, Blaxploitation films were the top movies to see and Black actresses like Pam Grier, Tamara Dobson, Lonette McKee, Denise Nicholas, Vonetta McGee and Freda Payne were considered Black Goddesses within the black community. One in particular, Freda Payne was not only known for her 1970 hit single "Band of Gold" or her acting roles, she is also known for her femininity, beauty and sexiness.
Born in Motown (Detroit), Payne was influenced by different jazz singers including Billie Holiday and Ella Fitzgerald. It was jazz that first introduced her to the music industry. In 1964, she recorded a jazz album, After the Lights Go Down Low and Much More!!! on the Impulse! record label. Her second album, How Do You Say I Don't Love You Anymore on MGM Records was released in 1967 and in 1969; she was signed to Invictus where she recorded her first R&B single "Unhooked Generation".
Freda Payne has kept herself busy throughout the years. Having released several singles and albums, she hosted her own talk show, Today's Black Woman in 1981 and today she continues to perform as Ella Fitzgerald, Lena Horne and has recently recorded a new album for Mack Avenue Records.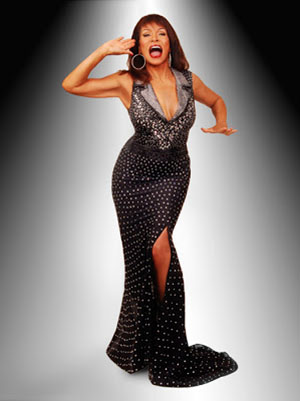 iRock Jazz had the pleasure of interviewing this vibrant (still at 70) singer, performer and actress to discuss her beginning in show business, how her beauty played a role in the industry, her first love jazz, her acting role in the play The Divorce and life in general.
iRJ: I know, there were two people that were instrumental in your life, your piano teacher and your dance teacher; how did growing up in Detroit shape your sound?
FP: We first started out (both my sister and I), my mother took me to the Detroit Conservatory of Music Arts when I was five and I went there for almost a year and I did do one recital. And then we started getting piano lessons with RuthAnn Johnson until I was about twelve and she is really the one that discovered I could sing. I didn't realize that I had any talent per se. Now the dance teacher, I basically studied ballet at twelve with a Russian ballet teacher in Detroit. After that I took Afro-Cuban. Then I had modern dance training at my public school. I then went on to perform at age 14 until I was 16, I was singing on the radio. I auditioned for this radio show called Don Large Make Way for Youth and they broadcasted every Saturday in the afternoon. I auditioned for that and won a spot in the chorus, and Don Large started giving me solos a lot.
iRJ: So you grew up in Detroit, you have Motown there and at one point, your sister was a part of the Supremes. Did she join the Supremes before you had your own independent success or did yours come before hers?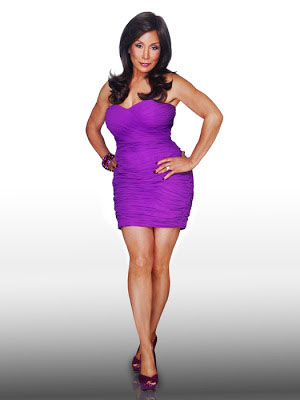 FP: Mine came before Scherrie's. First let me give you a little history. Berry Gordy came in to my life when I was fourteen. He heard about me because I won a couple of talent contests on TV. It was Ed McKenzie's Dance Hour, which was sort of like Detroit's local version of Dick Clark's American Bandstand and it came on every Saturday afternoon. They would feature a talent contest as well as teenagers dancing and they would also feature whatever headliner at the Elmwood Casino over in Windsor, Canada, or at the Roostertail. So my name was kind of getting around, and Barry at that time; this was pre-Motown before Motown was established. He got permission from my mother to record me; he wrote three songs for me and we went in to the studio at a place called United Sound, which was located right down the street from where Hitsville would eventually become. After those songs he wanted to record me, he wanted to get a deal, he wanted to manage me and he and my mother weren't seeing eye to eye. Whatever he wanted she wasn't agreeing with and so nothing ever happened. So by the time I graduated from high school I was still 16, and at the age of 17, I got to audition for Duke Ellington and Duke wanted to sign me to be his band singer and he offered and sent a contract to the house that was for 10 years and after we wanted to change some things because my mother said, 'Freda is just 17, she is a minor', and he didn't want to change anything so I didn't do that. By the time I turned 18, I went to New York and that is where I met Quincy Jones and I worked with him and his big band.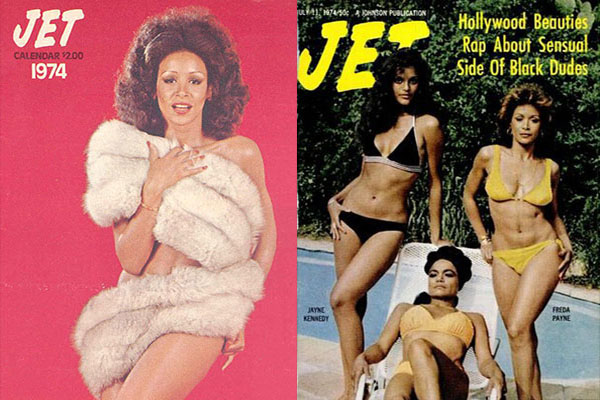 iRJ: You became the 70s and 80s sex symbol, what is that like to be considered a sex symbol?
FP: Weeeeeeeell (laughing), it gets you a lot of attention and also it might in a way take away from people looking at you as a real talent. But then again looking at what's going on today, being a sex symbol doesn't hurt because voila Beyoncé, she's a sex symbol but she's talented as well. Mariah Carey is a sex symbol but she's terrifically, tremendously talented as well. It attracts attention and it gives you I think more exposure.
iRJ: There are a lot of people like Nicki Minaj that have done so many things to enhance themselves, was plastic surgery popular back then? For instance, when you think of people's brands today things are done to sell records was that a conversation you had with your label or management to say, "Hey, we need to focus on this, your music is this, but this is what will get you in the door to help build your brand."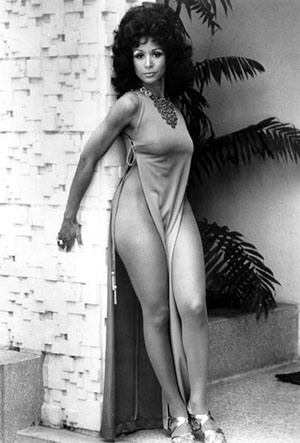 FP: Absolutely not, if anything they would poo poo that. They were like, 'Ok we realize that having some kind of a sexual appeal is in some ways enhancing', but they definitely did not push that, now-a-days it's become a monster, like an elephant in the room where they think they have to do that and they really make themselves look like a circus act. But at the same time it seems to have worked for certain artists. However, back then I always had a sense of showmanship, and I always had a sense of really wanting to be super feminine. Also, the fact that I studied a little bit of dancing and movement, I knew how to move. I always liked to do my make-up and be fabulous, that was something that was just part of me, part of my persona that I developed as I became a woman.
iRJ: One more question about your fashion; there is a black and white photo of you that stands out. You have on a dress where it is open on both sides and you are leaning up against a wall. Do you remember that?
FP: Oh that one let me tell you the story behind that. That came out and I forget the photographer's name, that picture was taken when I got in to a lawsuit. I decided to sue my record label which was Invictus. I had to come up with some kind of publicity campaign to keep my name out there. We put that picture out, they publicized it in JET and it was publicized in other publications as well and that's what started that whole sex symbol thing. That picture is what ignited the whole thing.
End Pt. 1
By Keli Denise