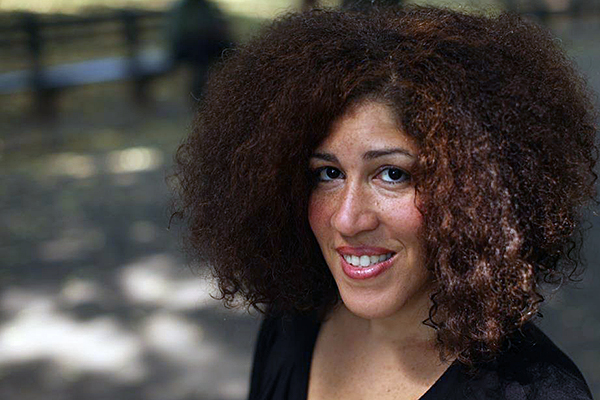 Rain Pryor
Have you ever wondered how it would be growing up as the child of a celebrity? How about being the daughter of an iconic comedian? Most of us would probably think about the former rather than the latter however, Rain Pryor is of course, both. Born in 1969 to comedian Richard Pryor and go-go dancer Shelley Donis, Rain is so much more than what meets the eye. She is an award winning actress, writer, producer and director, an activist, a teacher, a mother and a woman who has found peace within herself and in the world. She is the creator of her life experience and her experience is rich beyond anything money can buy.
Being the daughter of a Black father and Jewish mother made her feel "proud, but guilty about it." Her award winning autobiographical off-Broadway show, Fried Chicken and Latkes, tells her story about racism and being a bi-racial child in the late 1960's and 1970's. "It was an interesting time; it was so much racism and so much of 'where am I going to fit in'? I'm not black enough to be black and I'm not white enough to be white," Pryor says. "So, Fried Chicken and Latkes, really came out of wanting to create something for myself instead of waiting for Hollywood to go, 'Oh, now I get you', it was something I created so, 'Here I am', out the gate, this is who I am, and in that sense it has been very powerful for me, just in ownership of myself and ownership of recognizing what I am as a talent, and the stuff I have taken to even get to Broadway."
Pryor has made a name for herself, and not just by being the daughter of Richard Pryor. "I have sustained myself, I haven't done just one thing and that has given me longevity, I'd rather be iconic if that makes sense," she says confidently. "To have a show on Broadway for eight months is a really big deal," she comments. "To have it run and it's predominately African-American; my crew, my musicians, my producer and that's what I love. It's like we're doing things off-Broadway and it's so great, traditionally great. Fried Chicken and Latkes, yeah it's about growing up Black and Jewish, it's about my dad and the other people in my life and it's about ownership and the fact that I'm a mother of a four-year old and the fact that maybe one day we won't see the world in this idea of black and white or gay and straight but more as human beings. And walk down the street and be like, 'I see you', and I don't mean in the Avatar kind of way, I mean in the real way of 'I see you', for who you are which is part of this human structure, it's not a racial structure. That is what is so funny, it's so out of alignment with who all of us truly are anyway but yet we'll follow that pettiness or that essential BS for some reason. It makes no sense. When you start to honor yourself and who you truly are in the core of your spirit and the core of your soul then you realize how powerful you are individually and then it trickles out."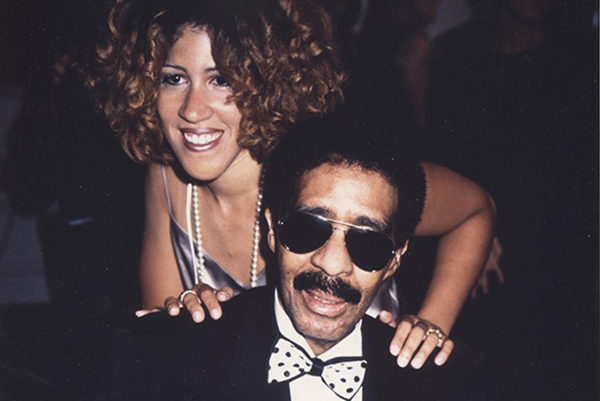 Rain with her father, Comedian Richard Pryor
In 1979, after visiting Africa, her father, Richard Pryor swore he would never use the "N" word. His trip and bold reference also had an effect on Rain growing up. "To me my dad was one of the greatest, greatest griots (West African storyteller/historian) of our time. We talk about the history of the Ancestors, he was a priest in his own way and I think it was a very profound statement to make and a profound direction especially during the time where Blacks were still viewed to be less than human, I think that statement was very big to say, 'Hey look at me I'm here', we have money with our faces on it, we have kings and queens that are there."
Her spiritual foundation or "tradition" of Yoruba, which originates in West Africa, is one of the ways she learned about her African heritage and the African Diaspora, the other being from her father, great-grandmother and her mother.
"Well, I learned a lot from my father, I learned to be brave, you know my mother who is a White woman, she thought she was Black so I learned a lot from her and surrounding myself with people who are of our the ancestral tradition, I think it's important for us as Black people to be in touch with where we came from and the truth of our history and our ancestry because when we get in alignment with that we are no longer dependent upon certain things and certain aspects. It no longer messes with our mind. We can be in alignment and know that we have these beautiful Divine entities, people or whatever in our lives that are guiding us to our truth," she says. "Which is beautiful about the spiritual tradition, because it's really about encompassing all of it. I don't get to choose not to honor my Jewish ancestry and I don't get to choose not to honor my Black ancestry it all encompasses the same thing to keep me on my destiny."
When speaking about her spiritual foundation and her family, there is pride of being both Black and Jewish, however her spiritual 'truth' comes from being a woman of African descent. "It started with my great-grandmother, 'Mama' my dad's grandmother, it started then with my father and then my mother and those traditions; always keeping with honoring of our elders. As I grew older and became more open, it (Yoruba) it opened a whole new door to me which I find really profound and tangible and almost scientific as opposed to just telling you to believe in some god, a European fixture, if that is your tradition. We don't put down other people's traditions but it is something that is very profound where we can grow other communities. It takes a village; and when we learn that concept we grow out of this state of mind of the unseen and they have it and we don't."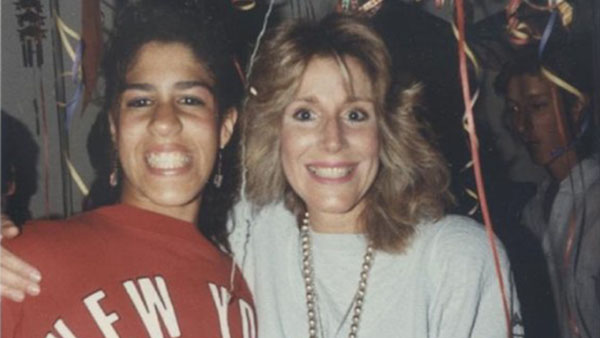 Rain Pryor with her mother Shelley Donis
In remembering her father, she says, "The fondest memories I have of my dad is my dad taking us fishing, and vacation time, those were a lot of fun. He was a hands on father." To his audience, he seemed to have a larger than life personality however, in private he was far from that. "My dad was a very humble and shy man. He was on when he was on stage. At home, he'd be funny with us but when he met people he got quiet, he got very insecure. It was interesting because his talent really came from a higher Source and I think that's what people don't realize. That it really came from a different place and he was able to express himself in that way. Singularly he was a very quiet and centered man."
And his best advice? "Being your truth, being your truth always," she answers. "My dad was so honest about his emotions and feelings whether it was on stage or private. I mean we make really bad liars, I'll tell you that much. What you see is what you get pretty much all of the time. I'm so grateful for that, I have so many things of my father that I don't have to hide away, it's like here it is."
Many people don't know Pryor as a Jazz and Blues singer although she sings in her shows. She says she feels Jazz and Blues, and it's something she has loved since she was a child. "It's very ancestral for me it's very real for me, that music. It comes from a real place, the lyrics are real. It talks about real love, real loss of love, real sex, it's real; it's truth so it fulfills me other than pop music." This love and truth created an opportunity for her that she couldn't turn down. She starred as both Billie Holiday in the UK tour of The Billie Holiday Story and Ella Fitzgerald in Ella, Meet Marilyn. She says, "I grew up loving Billie Holiday and I guess also, from my dad's role in Lady Sings the Blues. I'm a huge huge fan, I think I'm a little obsessed as a fan, I have movies, tapes and videos and everything of her so when the opportunity came up in London, to be able to go and play her in the UK, I jumped on it. It was a very profound experience and at the same time I think of my life and I was also experiencing a lot of the same things." As Pryor continues her tone changes as if she felt something in that moment. "I know Billie tried to have kids and she lost kids. While I was on tour I had a miscarriage, so a lot of things were very similar. I've been in bad relationships she's been in bad relationships, I've been around alcoholics, and she was an alcoholic. I think it was a very strange experience and a very profound experience. This woman kind of stuck with me and of all places, she was from Baltimore which is where she made a mark for herself."
Now, also located in Baltimore, Pryor teaches acting to all age groups. Her technique is called Mindful Acting and it 'allows the artist to learn presence in the art of performance and create truth on stage.' She says, "Mindfulness is a creative present awareness, and where we are in our awareness in our whole presence brings about truth. It is about centering your mind. I always have my students do a 5-minute deep breathing exercise where all you do is concentrate on the breath. The idea is when you are in your breath and have single mindedness of purpose, you're able to expel truth and acting is about portraying truth whether or not you know who the character is. It's really about expressing the truth of who that person is. And when we are present in our awareness and present in our thinking and present in our body we're then able to convey the truth of someone else." This method of teaching speaks volumes to who Rain Pryor is as a person. It stems from her father's advice and her spiritual foundation, live and be your truth always and to be aware of who and what we are as people and in the process honor and uphold those that come before, the ancestors.
By Keli Denise