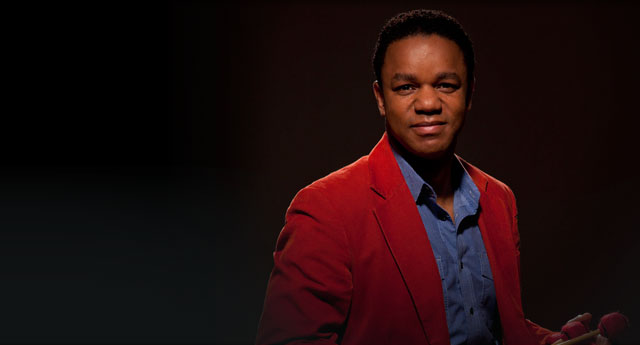 What makes the 21st century Jazz musician so appealing and innovative is his or her open-mindedness when it comes to inspiration. Vibraphonist Stefon Harris is one of many great artists to flourish in this generation of Jazz chameleons. With every new project comes a new challenge and a new sound; his five-year stint with The Classical Jazz Quartet was spent conquering revered composers such as Bach, Rachmaninov and Tchaikovsky. The 2011 Ninety Miles Project with Christian Scott and David Sanchez found Harris excelling at the luscious rhythms of Cuban Jazz. His long association with San Francisco Jazz Collective (SFJazz) offers Harris an opportunity to put his own stamp on the works of more legends, arranging material of a new giant every year from Horace Silver to Stevie Wonder. Through his own work as a leader of the five-piece Blackout, Harris is blurring the lines between Jazz and Hip Hop. Judging from such a diverse selection of sounds and collaborators, one might guess Harris must have been exposed to a vast array of music growing up. Well, one would guess correctly. Harris' adolescence was spent absorbing numerous tunes and tones, whether while singing in his mother's church choir, taking in the bountiful sounds of Stevie Wonder or getting his b-boy on during Hip Hop's golden age. To him, every song was fair game; every artist he heard something just as important as the next. Recently, while preparing to take on the work of Chick Corea for his latest tour with SFJazz, he spoke to iRockJazz about the music that turned him into the player he is today – soon joining the ranks of lauded vibe masters like Roy Ayers, Milt Jackson and Gary Burton.
iRockJazz: What were the albums that influenced you as a musician and a man?
Stefon Harris: The earliest I can remember is Stevie Wonder's Songs in the Key of Life. That's a record that I've played thousands of times as a little kid before I even played an instrument. I just totally loved the sound of Stevie Wonder's music and energy; it was the soundtrack of my life. So, I listened to a lot of earlier R&B music when I was growing up. I remember when I was in orchestra, I loved Beethoven's 7th Symphony. That was one of my favorite pieces; I remember listening to recordings of that and Stravinsky's Petrushka. Then, of course I'm part of the big generation of Hip Hop's beginnings. So, I loved all of the early Hip Hop records. It was until I got to college that I really got into Jazz – there aren't really any early influences from a Jazz perspective.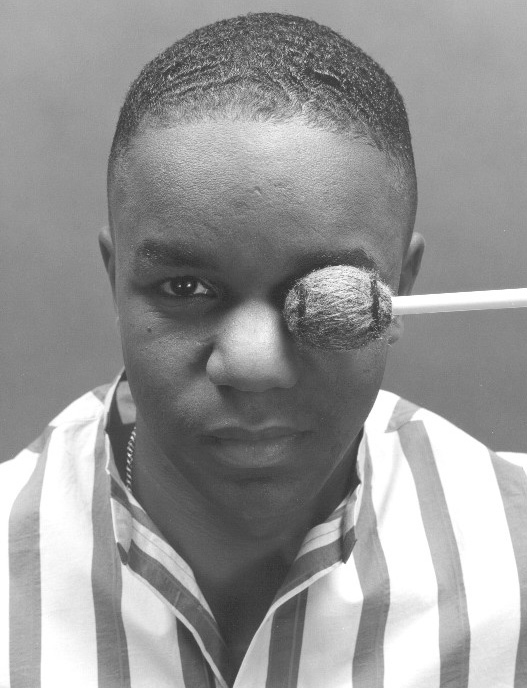 iRJ: Tell me about some of those early Hip Hop records you liked.
SH: When I was really young, we used to hear Grandmaster Flash and things like that. We used to break dance and really be a part of the culture. When I got into high school, A Tribe Called Quest was big. That was definitely my favorite group of the time. Tribe is amazing to many, many musicians, whether you're in Jazz or not.
iRJ: I've interviewed a number of musicians and A Tribe Called Quest comes up lot.
SH: The thing is they presented music in a way that was broader than anything, which is a universal message that is transcendent of whatever location you're in. So, many people can relate to it, and I think that they carried the right message for people with artistic aspirations. De La Soul is another one, and Eric B. and Rakim, in terms of raw skill.
iRJ: Rakim used to play sax as a teen and said John Coltrane was a big influence on his rhyming cadence. With all your diverse projects, it's cool that these cats influenced your sound.
SH: You can't leave out the influence the church had on me either. Now, I'm not a religious person at all, but the cultural experience of the church in terms of the music is unbelievable. A couple of years ago, one Easter, I stopped at my mother's church and I hadn't been to one in a long time. But to watch her preach, it was like a Coltrane solo. I mean, it was fire, just so incredible. The room was on fire. I've seen that happen in Gospel, I've seen it happen in Hip Hop and I've seen it happen in jazz, but it all comes from the same roots.
iRJ: Gospel truly is the foundation for almost all Black music.
SH: Of course. The sounds of modern R&B definitely came out of the church, and it's been that way since the inception of R&B music. The church has always been a great incubator for great artists. Nowadays, it's not quite in the same cultural position because of social reason and perhaps capitalization. I mean, capitalism sort of created another pathway for people to gain access to the opportunity to play music. Historically, the Black church has always played a very significant part. The funny thing is I don't think people draw the connection when it comes to Jazz. Historically, I think people think of Jazz as coming out of the whore houses, bars and things of that setting. That's just the venues that it was allowed to be played in, right? The spirit with which the people were playing, the messages that were being translated through music is the same as the Blues. It's comes from people who are dealing with struggling and trying to find a way to create some love in the world and raise some people up.
by Matthew Allen