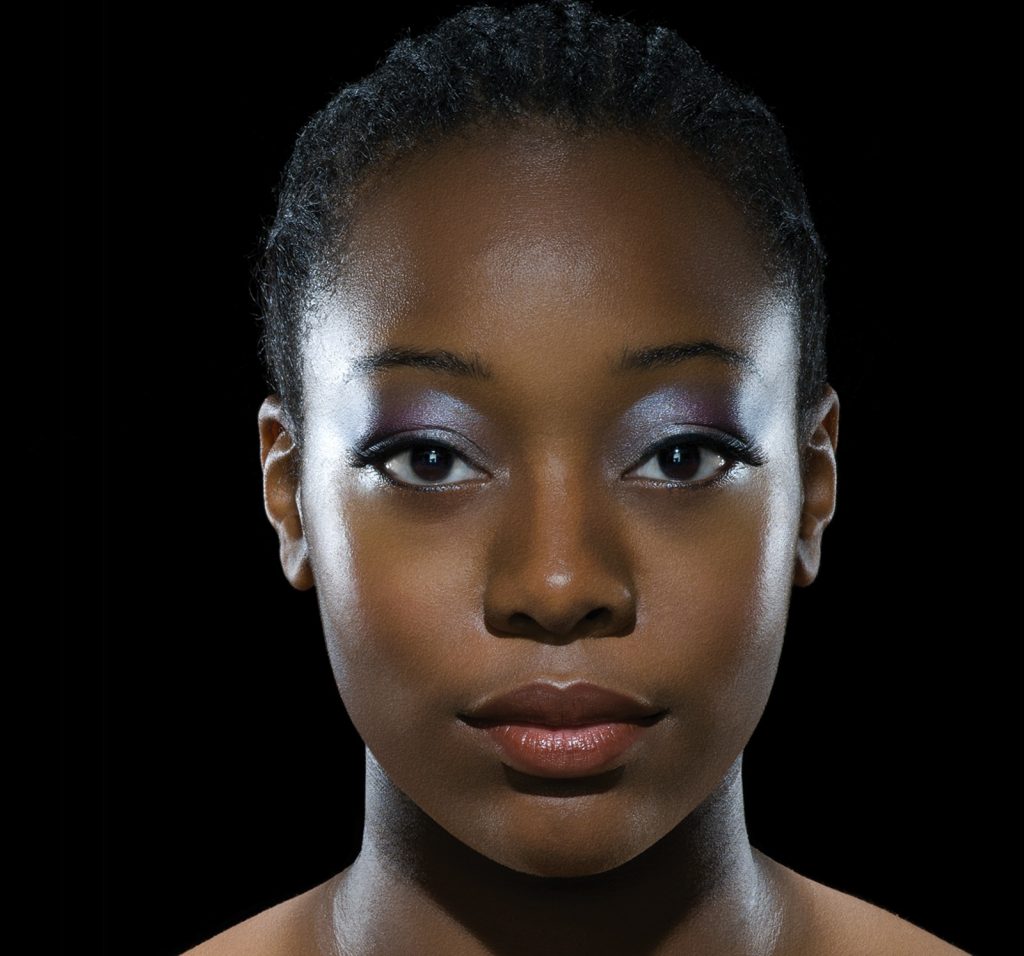 Singer Alicia Olatuja's mix of jazz, classical, gospel and pop brought national recognition for her performance at the Presidential Inauguration ceremony. It's the "breath taking" voice of a classically trained, mezzo-soprano who has drawn the most critically acclaim notice since the inauguration. Originally from St. Louis Missouri, Olatuja is a vocal performance graduate of the Manhattan School of Music Masters program. She made her recital debut at Carnegie Hall.
 iRJ: What is the foundation of your music… are you gospel, blues, jazzy-gospel?
 AO: I never really think about it…it's all up to the listener. I just try to communicate through my voice. And any influences I've had musically, along the way, make themselves known. I grew up in the church; I guess I might have been heavily influenced, originally, by the first musical impressions. I grew up listening to Take 6, Larnelle Harris,Wintley Phipps and Andre Crouch. Growing up in the black church, I've experienced a lot of types of music.
For my music, it's just my voice; how I communicate my thoughts and my heart…it's just going to pick up all the musical influences and experiences I've had along the way.
 iRJ: There seems to be an emergence of new young vocalist coming to the front of the new modern-jazz scene. What do you believe is the impetuous for this emergence?
 AO: Based on the conversations I've had, there is a new appreciation for the vocals being treated like an instrument; like an instrument that has the power of verbal communication. Instead of it being more of a lazier approach to performing vocal music, it's becoming more about having tone, power and clarity in the voice. We don't want to have any more ambiguity as to whether a person is a singer or not. The importance is the talent, really approaching the issue with respect; with the same diligence and expression as any other musical artist approaches their instrument. I think the voice, as an instrument, is so subjective because everyone has one. But, I think all of these musicians and singers you're mentioning are very much into really using the voice to its fullest capacity, and bringing undeniable talent for the listener.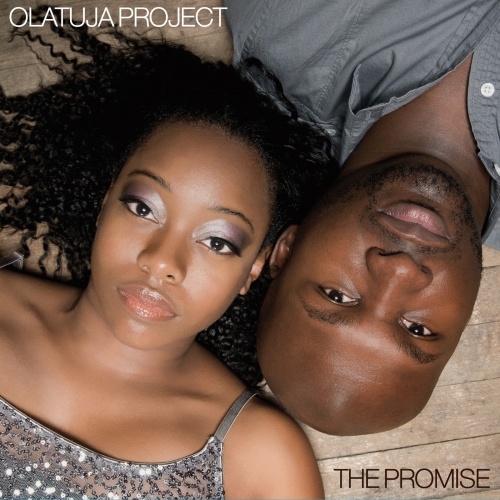 iRJ: Given that everybody has their own vocal foot print, when you start creating music, how do you make yourself as an artist distinct enough that there's nothing out there musically like it? It's not just an artist's voice; it's a style. When a listener heard Bill Holiday or John Coltrane's music, you knew that was their unique sound and style. How does an artist do that?
 AO: There are many ways [to create your own style]. But, in my opinion, one of the few ways is not to come from a place of imitation. That's the first step. If you're trying to have your own voice, to come off the block trying to imitate another singer, that's going to be the first strike against you. That's really a hard thing not to do because you've been heavily influenced by other singers. But when you've had a well-rounded experience of [listening to] all different types of singers and musicians, you end up absorbing what you're hearing; internalizing what you're hearing. You end up coming forth and squeezing it out to the listener; based on your own perspective; through your own voice; in a way that is honest; and truly [shows] who you are as a person, reflecting in your singing [style].
So, it's not just [saying], "I like that song"; "I like that voice"; "I'm going to sing it like she sings it." Instead, it's [saying]: "I listen to this person"; "I listen to that person". Maybe it's a particular way of phrasing you've heard [rendered] by a poet, [which grabs you].By absorbing all of these things, and internalizing it; then speaking about it from your perspective, it will have your own individuality and sound to it, and your music.
 iRJ: You left St. Louis to move to New York. Did you move because of a lack of opportunities or because of having greater opportunities in New York?
 AO: I didn't feel like I did not make it in my own home town. For me, it was about the need (as an artist) to be inspired constantly. Coming to a lack of inspiration, an artist can become stagnant in your artistry. I left Missouri because I knew there would be opportunities in New York, and I could further my education in New York…that was half of it. I knew that at a certain point I was going to need to be inspired. I didn't just want to be a big fish in a small pond.
My purpose for being an artist is not to have my ego boosted, or have my back scratched. It's to contribute something to the world at large, and have a high impact in people's lives. I knew that I needed to be constantly fed, and inspired, in order to do that. If it meant going to school, or going to New York; being broke, it didn't matter. I really wanted to grow as an artist, and have more to say to anybody who would listen. That is why I left Missouri.
 iRJ: When you have moved to New York from Missouri as a virtually unknown artist, and you've been thrust into a melting pot of people, ranging from traditional outcasts; to emerging artists; to ground-breaking artists, how do you navigate in that scene, establishing yourself and pitting yourself against other artists for gigs in a limited space with opportunities?
 AO: I never considered "pitting" myself against other artists. I think that's how you run into [experiencing] trouble as an artist, thinking that there's only so much food to go around. And then we start scratching, clawing, and biting to get a good meal. For me, it's about striving to get opportunities to perform as a new artist in this environment. For me, it was a matter of creating your own opportunities. That's one of the wonderful things about New York verses when I was living in Missouri.
There are more opportunities as an unknown artist to create your own opportunities. You can have those jam sessions; you can invite your friends to come over just to listen to you; you can have that grass-root movement in a place like New York where people appreciate art here. I knew it would be a "grind" to get into certain venues, but as far as the opportunity to perform; to sharpen your craft [goes], I feel like that can happen anywhere, so long as you keep pushing yourself. You're not in a band; you can create your own band.
 iRJ: How did singing at the Inauguration come about for you?
 AO: The Brooklyn Tabernacle Choir was asked to perform at the inauguration. I sang several solos on their albums; I'll Say Yes was one of the first albums I sang solo on. Then I sang a classical piece on their following album. They also heard me sing several other types of music. They are very big on [using] versatility there. And I think [having] that [ability] is key, and crucial, for any vocalist of today. So, they asked me to perform live at the inauguration. After being chosen, then it was about getting mentally prepared, because it's such a monumental experience. The music that was heard at the Presidential Inauguration…I did a mixture of the classical with the soulful adlibs with the classical overtones.
Whenever you're asked to do something, it's not about that particular event; they are asking you to do something because they know you've spent several years preparing for it with other things. And I always try to remind people that everybody's waiting for their big break, but I feel like whenever you do a gig, whether it's big or small, it's in preparation for that thing. You don't know what it is, but you're already ready. You don't have to get ready when you're called to do something.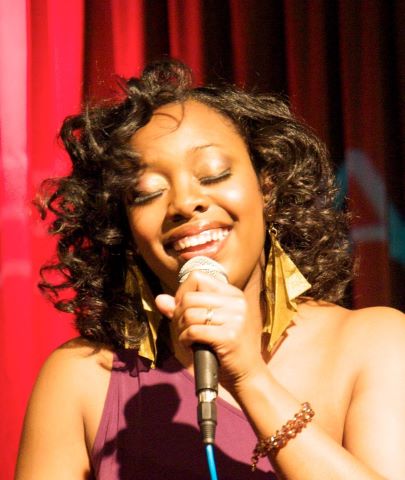 iRJ:  What has been your big break up to now, and what's next for you?
 AO:  As far as what's next, before the inauguration, I had already been working on an album. The ball was already rolling; after the inauguration some momentum was put behind it. My debut album Timeless is going to be released during the first quarter of the New Year. I'm really excited about that [happening].
As far as my big break [goes], there are so many steps that get you to the next place; it's all connected on a global stage, performing to a large audience. The inauguration was my big break. It's the accumulation of more unknown performances which prepare you for success; for opportunities to walk through that door. The feeling today is that people are looking for something that's new; that's fresh; that's quality, and that's original. And that's what this new, young artist brings with her unique style, and vocal communication, which comes from the heart.
Words by: Sharlene F. Bymun