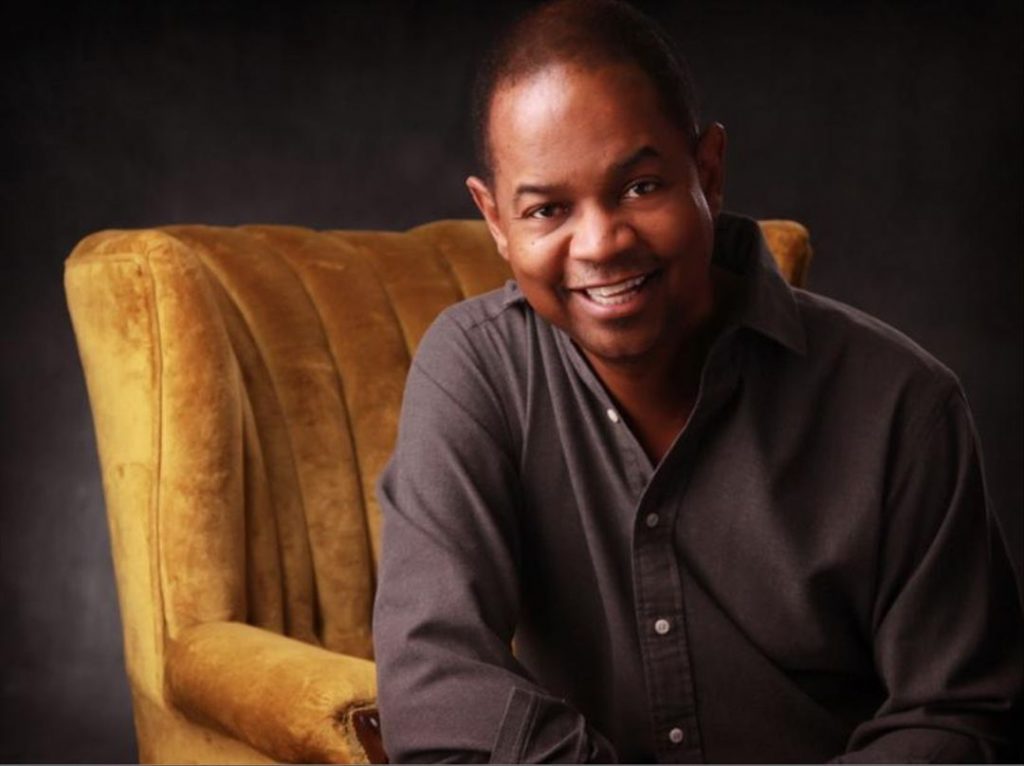 Grammy Award-winning artist Earl Klugh tells how he keeps it fresh, balancing his Smooth Jazz Style with new Jazz artists in an ever-changing genre, Jazz. He brings an air of levity, friends, and fun into the production of his annual Boardmoor Jazz Festival amidst the Colorado Rockies. Earl received his Grammy Award for collaborating with pianist Bob James on the One on One album.
One might ask how, and why, does an accomplished musician, and artist, venture into the world of entrepreneurs, producing an annual Jazz Festival. Self taught, Earl's Classical guitar playing encompasses many styles, Crossover Jazz, Jazz-Pop, Instrumental Pop, Guitar Jazz, and Jazz Instrument with a Latin flare. His approach to creating music — the thought process behind incorporating the classical guitar into Jazz with a Latin flavor — demonstrates that Earl's thinking is evolutionary, thinking outside of the box. Earl's skills (and love of music) illuminates as he crosses over, and mixes many different playing styles. Was there a gap in the production of promoting music festivals, which needed to be filed? As Jazz fans looking and enjoying a finish product, ignorant of the behind the scenes production, did we miss what Earl Klugh saw, and the opportunity to fill it? Let's see…
iRJ: As a musician, and entrepreneur, what was your reason for creating a Jazz Festival?
EK: I just wanted to do something different. There's a lot going on behind the scenes with agents, artists, and productions…sometimes things fall between the cracks. I saw an opportunity there.
It's a lot of fun for me. The best thing for me [is] I get to meet new people, and make new connections. The Jazz festival is like a mini vacation; I get to meet artists whom I admire. While traveling as artist, I've come across artists I've admired; however, it's a casual meeting — like passing in the airport, and sharing a quick handshake. Doing the festival gives me the opportunity to really make a connection with new artists, my friends, fans, and the artists I appreciate and admire.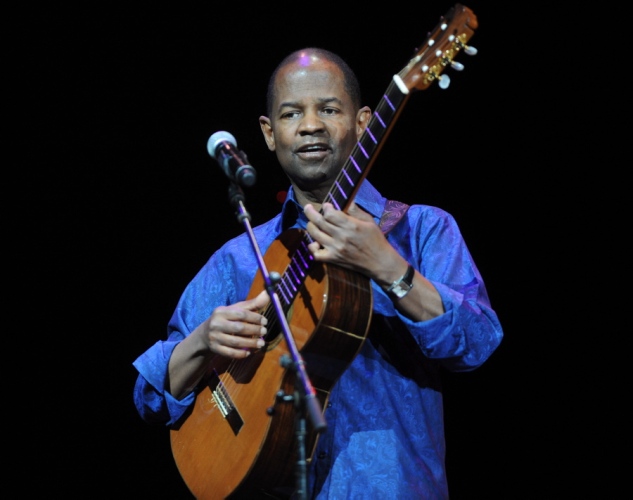 iRJ: As a musician and founder of the Boardmoor Festival, how do you make those difficult business decisions, trying to balance your personal music preferences, and personal friendships with fellow musicians, in an ever changing Jazz scene, while still remaining marketable?
EK: I have been very fortunate. I have the pleasure of having a great team of folks who have been working to put together the festival for 10 years. It's healthy for me, I get to grow and learn about the new Jazz artist. I have a great team of young adults who keep me abreast of what's going on in the new Jazz scene. Thus, I get to create a mix, and fuse together a festival, bridging old school and new school. Don't get me wrong — things do go wrong. But, ninety five percent of the time it works out really well.
iRJ: During a previous interview with Yusef Lateef, iRockJazz learned that you started playing with him at the age of 15. How did that come about, and what was your experience at such a young age?
EK:  Yusef Lateef is such a genuine; wonderful man, and an inspiration to me. We met in Al Carter's music store/studio in Detroit; he and Yusef were friends. One day I was in one of the rehearsal rooms in the studio teaching guitar lessons. This guy walks by the room. Then, he circles back and walks by again; he knocks on the door, and asks, "Are you the guy in here playing the guitar?" I replied, "I'm the only guy in here with a guitar." We laughed. He asked me to play several songs, which I did. He said I had a lot of talent. "I don't know about that…I just try really hard," I replied. Yusef was surprised to see a Black Classical guitar player, and [was] fascinated that I played a nine-string guitar, for sure. I thought there were others. He was so nice, and genuine, about eight or nine months later I played on one of his albums, Michelle. He was instrumental in getting the word out about my work. I was just a kid, and a student; that [experience] started moving my career. That's when I began to gain recognition, and contributed to George Benson's White Rabbit, 1971. In 1974, I had been playing with George Benson for a couple of years. Then, I left his band. A couple of months after I [had] left, I got a call from George Benson. He was playing at Carnegie Hall, 1975. "It was Guitar Heaven!" I got a chance to meet anybody, and everybody, who was a Jazz player…it was a humbling experience; I was just trying to play.
iRJ: When you think about the musicians who influenced you…pianist, Bob James; guitarist, Wes Montgomery; Ray Parker, Jr.;, Country guitarist, Chet Atkins, what was it about them that influenced you, considering some played different instruments?
EK: Ray Parker, Jr. and I lived in the same neighborhood in Detroit (within a few blocks of one another), and grew up together. Back then, he was the only one with a driver's license. Thus, when we went to the clubs at night, he drove (whenever his dad loaned him the car). Otherwise, our parents were driving us around. We had enough freedom to get together, and play together. In my high school, there was a lot of music going on that we were exposed to.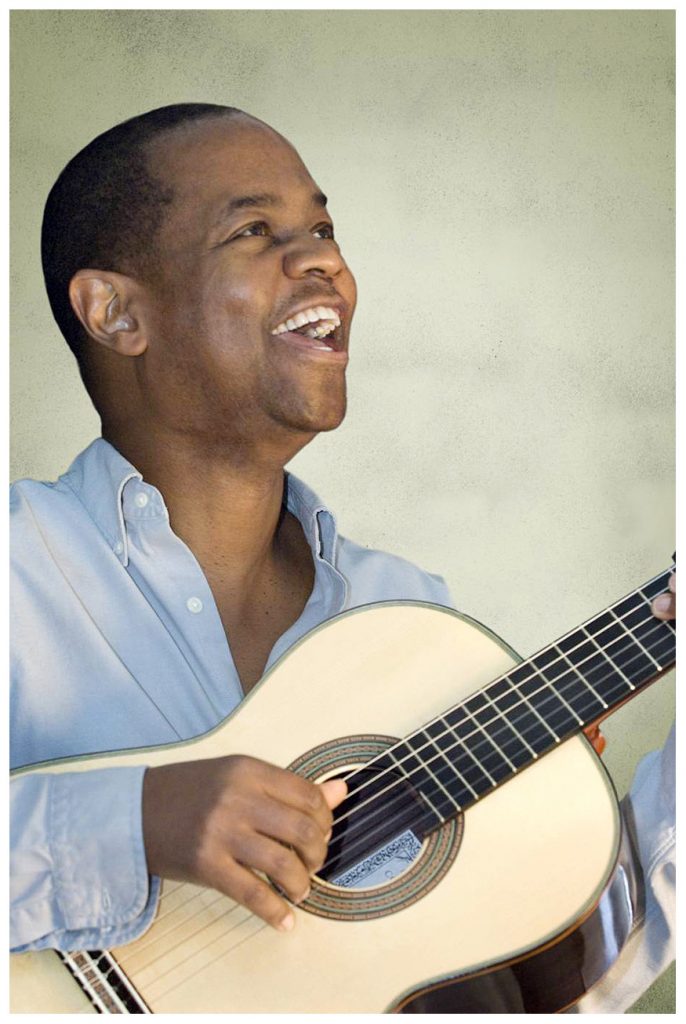 iRJ: Given the Latin Guitar influence in music…for example, Ray Obiedo. Is there any Latin guitar influence in your music, and style of play?
EK: Yes, Bola Sete and Ringo Amaneda, a guitarist from Rio de Janeiro (who is a classical and jazz guitarist) whose technique was intricate, and hard to play — due to his unique finger style, come to mind. At the time, there was not any classical sheet music for those pieces, played by Amaneda. I would put the needle on the record, with a tuned guitar, [and] I would play and learn a bar at a time. Once I learned that bar, I would move on to the next bar. That's really how I learned how to play. I began to look at the guitar from a different perspective when I was introduced to Lenny Breau, a brilliant guitarist. Breau and I had a similar concept. Having studied piano, I wanted to incorporate [the use of] chords, triads, bebop lines together into the Jazz guitar in my music. Breau left eight or nine wonderful recordings with the same concept. To date, my solo guitar albums (and music) encompass this style of play.
iRJ: Let's talk about your latest album, Hand Picked. How did that come about conception?
EK: I've had several solo albums spaced throughout my career. Over the years, my friends and I have had many discussions about doing a solo album and duets. I thought it would be something fun to do, and spice up things. "A Night of Guitars," was a performance we did about five years ago in Pittsburgh, Pennsylvania. I ran into Bill Frisell who was the first [one] to jump on board. While on a cruise, I met Jake Shimabukuro Solos, a Ukulele player. Vince Gill and I are friends, thus, he wasn't going to turn me down. Thus…the album, which was released this summer, in July.
iRJ: Do you have a favorite song on your new album?
EK:  Not really, they are all different.  The duets were a lot of fun…it was a lot of fun. The plan was for me to travel from place to place to record with each artist. I would do it 10 more times that way. I like coming up with new ideas "on the fly," and creating new music.
Earl Klugh continues his musical journey into the 21st century with his newest project, Hand Picked, which was released this summer. He continues to delight his fans, and music enthusiasts, at his annual Boardmoor Jazz Festival, embarking upon its 11th year in 2014.
Words by Sharlene Bynum