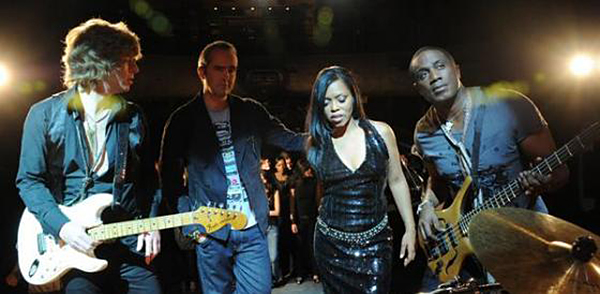 It was clear from the start that The Brand New Heavies were something special. For over 20 years the band has been playing old school funk, soul and jazz on an extraordinary level. Part of the group's lasting appeal is the fact that they have mastered the sounds of funk and soul music's greats without the use of samples or technical equipment. What is also appealing about The Heavies is their diversity. The group has had more than six lead vocalists and has played with numerous other vocal and hip-hop features in their tenure. That type of diversity keeps their music fresh and their fans on their toes.
Their first album, The Brand New Heavies, was received with critical acclaim. Shortly there after, Simon Bartholomew (guitar), Andrew Levy (bass) and Jan Kincaid (drums) The Heavies co-founders-added singer N'Dea Davenport to the group. A re-release of their debut album with Ms. Davenport's vocals, garnered the group international fame.
The British band took funk and jazz to another level with the release of the Heavy Rhyme Experience, Vol.1 album. They collaborated with some of hip hop's most exciting lyricist of the time and created a project that would change the dynamics of hip hop and jazz.
iRock Jazz had the pleasure of speaking with co-founder, Jan Kincaid about the group's impact on jazz music, the current state of jazz/hip hop fusion and what is on the horizon for The Brand New Heavies.
iRJ: How did James Brown invent The Brand New Heavies?
JK: Well, he didn't actually invent the group, his music influenced it. We were really into his music at the time and it basically just inspired the group.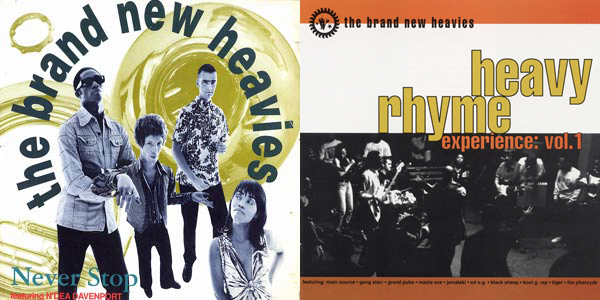 iRJ: Did you get to work with James Brown?
JK: Not really. We backed him up once. We played an opening for him and he came out on stage after we were done. We looked around and he was right there, and he said he liked our sound. He said, 'You guys sound great'. That was major for us.
iRJ: What was that like playing in front of him?
JK: It was amazing! We didn't know he was there until after we finished, but it was great. That was the best compliment we could have gotten.
iRJ: What other musical influences comprise the group?
JK: Well there are a lot of influences to the group. We mostly listen to all black music – funk, soul, R&B, hip- hop, even jazz. We listen to a lot of old records and a lot of groups like Kool and the Gang, groups like that. Basically all black music influences our music.
iRJ: The group's music has been given the label "acid jazz". Is that a correct interpretation of your music?
JK: No. Acid Jazz Records was the name of a record label that we were signed to when we first came out and the media just kind of stuck that title on to us. Acid jazz is not a genre of music. Our music is mainly funk, soul, R&B, hip-hop and some jazz. Depending on where you are in the world, if you wanted to find our music, you would find our music under any one of these titles. But acid jazz isn't a form of music.
iRJ: The Heavy Rhyme Experience, Vol. 1, came out in a time when gansta-rap was big in the 90s, and helped to change the dynamics of rap at that time. Do you think that jazz today can have the same influence on hip-hop and vice versa?
JK: The Heavy Rhyme Experience came out when Pharcyde, A Tribe Called Quest and a few others were just coming on the scene. So those guys were already taking rap into that direction. So it was already becoming popular. But sure, the album was different and it did help to put a spotlight on what those guys were doing. As far as hip-hop today, it's not really hip-hop as far as I'm concerned. It's more pop. And it's not any good either. But I think that anything is possible with music. Jazz and hip-hop are a part of each other and they always will be. So sure, they can still have an affect on each other.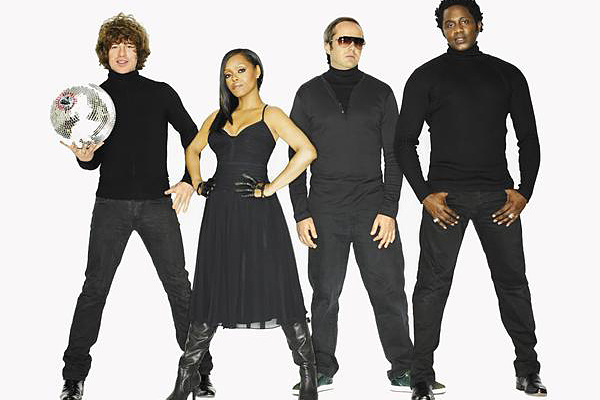 iRJ: How do you feel about the music that jazz artists today such as Robert Glasper and Russell Gunn, to name a few, are incorporating hip-hop into their music?
JK: I love it. I like Robert Glasper and the other guys that are out there. There are a lot of others out there that are doing some of the same stuff, and I think it's great for jazz and for hip-hop. I really don't like somber jazz, it's quite boring actually. I think that the traditional stuff was great, but that music should evolve and I think those guys are doing that. I like contemporary jazz and the swing stuff, but some of the other stuff just doesn't move me. For a while, jazz kind of got boring. It was placid. But then you have groups like The Roots who came in after us and created some great stuff and are still doing great things with jazz and hip-hop to help both genre's. But I love all the new innovative music out there.
iRJ: You've had a number of front vocalists for the group over the years. Has that affected your music?
JK: Absolutely. Each solo singer brings their own thing, their own vibe, and that's what we want. We want that different sound, actually. The key is to find singers that not only have their own vibe, but can handle all of the material when we tour. They have to be able to sing all of the songs. So they have to be pretty special to be a lead in the group. That's why we've chosen the ones that we have. All of them brought something new and all of them can handle the music.
iRJ: How long has N'Dea Davenport been back with the group?
JK: She's been back for a while actually. N'Dea has her own solo career as well. She left the group to pursue her own stuff, but she has actually been with us periodically over the years. She does her own thing and she also works with us. She does both.
iRJ: What has contributed to the long lasting success of the Heavies?
JK: Well we've made an effort to build a career, not just make a quick hit. Our goal was to always to make sure we played good music, make sure we keep our own sound and to stay connect to the fans. And I think we've done that well. But the key is to build something that is meaningful and will last.
iRJ: Will there be a Heavy Rhyme Experience, Vol. 2 in the near future?
JK: I hope so. We've been talking about that for a while and have been kind of working on it. I think it would be great. But right now it's all about getting the different artists together to make it happen. It's definitely something that we want to do.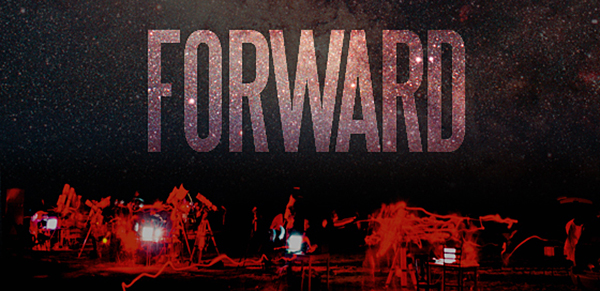 iRJ: Tell us about the new album. What's it about?
JK: The new album is called Forward and it's great. N'Dea Davenport is singing a couple of songs; I'm [Kincaid] singing a couple of songs. And we've got a new vocalist, Dawn Joseph, who will be featured on a couple songs. There are some instrumental songs on there as well. It's [the album] actually quite long, but we wanted to give the fans everything. I personally think it is the best album we've ever done.
iRJ: Will there be a US tour anytime soon?
JK: Probably not until the end of the year; we're currently touring in Europe right now. I hope so. If we do, it won't be until the end of the year though.
iRJ: How can fans keep track of what of the new projects that The Heavies are doing?
JK: The best place to keep up to date on what we are doing is our Facebook page. That's updated pretty regularly. And they can also visit our site: www.thebrandnewheavies.net
The CD "Forward" is  coming out on Shanachie Entertainment on May 21st
 Words By Steen Burke