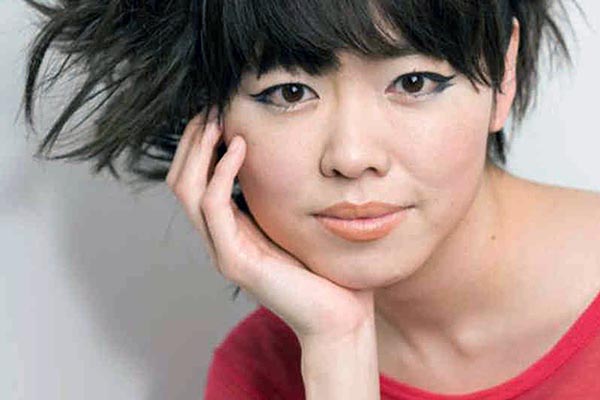 Japanese born pianist and composer Hiromi Uehara, simply known as Hiromi, began playing classical piano at the age of six. For Hiromi, music has always been her first language. She learned to play from her heart when her piano teacher told her to "Play red" if the piece was passionate and to "Play blue" if the piece was mellow. At the age of fourteen she performed with the Czech Philharmonic in Czechoslovakia and then sat in with pianist Chick Corea three years later in Tokyo. In 1999 Hiromi moved to the United States to study at Berklee College of Music in Boston. While there, she had the opportunity to study under the legendary jazz pianist Ahmad Jamal, who took a personal interest in her artistic development. She was signed to the esteemed Telarc International record label where she debuted her first album, Another Mind, which was very successful.
Hiromi maintains an incredibly busy schedule, appearing in several jazz festivals in the United States and abroad. In addition to recording several albums since 2003, Hiromi has received countless awards and accolades in both the U.S. and Japan. She has collaborated with some of the best in the jazz world. Although she will not label her music, Hiromi follows what moves her, without giving it a name. With or without a name, once you listen to the music of this gifted artist you will simply call it "remarkable". iRock Jazz recently caught up with Hiromi to talk about her early beginnings, influential mentors, and her music.
iRJ: What was the inspiration behind your newest album?
H: I wanted to write a soundtrack for a day. One piece has an alarm clock sound and another has the midnight chime. It goes with the day.
iRJ: You've been playing piano since you were six years old. How did you know you had musical talent at this age?
H: Well, I didn't know if I was talented or not, but my mother wanted me to take piano lessons and she took me to the lessons and I just fell in love with it. My first classical piano teacher happened to be a big jazz fan and she had so many LP's and that's how I got introduced to improvisational music. I started to improvise and listening was a great source for learning, so that's how I grew up listening to all types of music.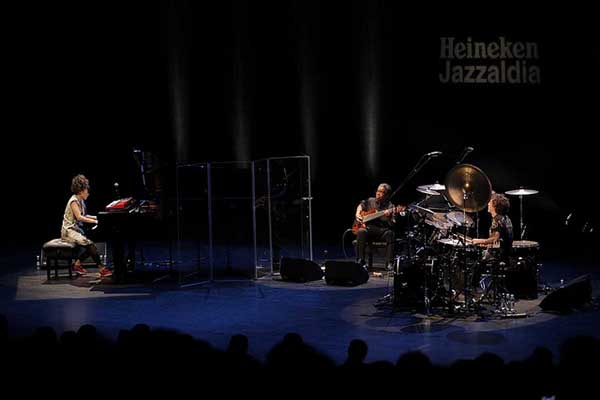 iRJ: When you started playing, did you realize early on that things were coming to you easily?
H: It's continuous work. I started writing music when I was six and it wasn't as if I could write something that was four or five minutes long from day one, but I started writing four and eight bar pieces. From there I started writing motifs and longer songs. For me, everything in life has been step by step. There was no jump. I just kept continuously working and just like learning a new language, I was learning new music. Word by word, listening to the great players I tried to get as much vocabulary as I could and then I tried to speak with my own words.
iRJ: One of your teachers was Ahmad Jamal. What was it like working with him?
H: He's a living legend and I'm so happy to be around him. I can learn so much. I love his attitude towards music – of always trying to explore new things. He is never satisfied with where he is and that's amazing considering where he is. I hope I can have that kind of attitude when I'm his age. He is a role model and a really beautiful human being.
iRJ: What was the best lesson that he (Ahmad Jamal), taught you?
H: Keep doing what you believe in.
iRJ: What was working with Chick Corea like?
H: Every minute was a learning experience. Making a live album with him was really magical; we had great chemistry together. I really enjoyed this amazing experience.
iRJ: Have you ever thought about playing R&B or any other genre, similar to Robert Glasper?
H: I don't really believe in genres. Whatever comes to mind, I just play and people can say what it is. I just play music. Robert Glasper's music is Robert Glasper's music.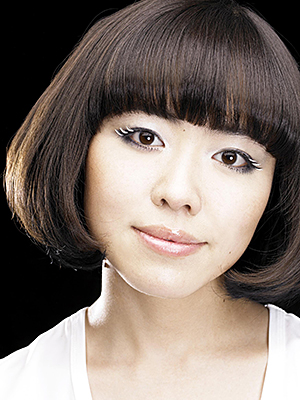 iRJ: Would you say that you don't consider yourself a jazz musician?
H: I don't mind being called a jazz musician, but I've just never had an interest in labeling myself.
iRJ: How old were you when you moved to the states?
H: Twenty-years old?
iRJ: Was it difficult to make the transition moving from Japan to the States?
H: There were many things different form my culture – different from where I grew up and I was opening myself up to new things. Probably the hardest thing was the language because I didn't speak any English when I moved here. Every day I understand the culture better. It was very interesting to go abroad and get to know a different culture.
iRJ: Was it more difficult to assimilate to the culture or to come in and blend into the music scene?
H: As a musician I had no difficulty. I never felt any cultural difference; music is always a universal language. Even if I didn't speak a language, music was a language. My language to use in the States was music, not English. It was easy for me to make music and make friends. Music always came first and helped me get into this culture and to know people. It's still the same everywhere I go; music always speaks for me.
iRJ: If you had to pick your dream band, who would be in that band?
H: Frank Zappa definitely. I don't know about the rest!
iRJ: Are you as popular in Japan as you are in the United States?
H: People who love instrumental music know me. I have a pretty good following in Japan as well as the U.S. The more I play the more people I can meet. I try to travel as much as I can to meet new audiences.
 Words By Shonna Hillard