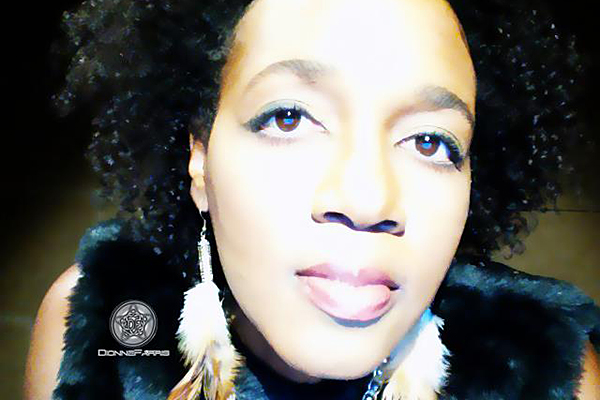 Dionne Farris made the decision to be a singer at the young age of 12. The New Jersey native, determined to see her dreams come true, followed the music and left a trail of stellar performances behind her. In high school Farris took the lead role in her school's production of Annie. Her performance as an African-American female playing the lead that was expected to be portrayed by a white female, caused some controversy.
Years later she joined the Grammy-Award winning alternative hip-hop group Arrested Development. Although she only recorded three singles from the album, her vocal talents clearly stood out and she was instantly praised by the media. After only one year with the Arrested Development, Farris went on to begin a successful solo career. Her debut album was received with much critical acclaim and earned her a Grammy nomination for "Best Female Pop Vocal Performance".
Her latest album, Dionne Get Your Gunn, is a powerful collection of tracks, beautifully arranged by master trumpeter Russell Gunn and accompanied by the Russell Gunn Quartet. The eclectic star spoke with iRock Jazz about her early career, her love of music and her current recorded project.
iRJ: What are your earliest memories of singing?
DF: I think my earliest memories of actually singing was around the third grade; really wanting to do it, really hearing my voice and going 'wow'. And every time I sang, someone would say something about my voice or my singing. So I think it was something where when I got to be about 12 years old that I said, 'I definitely want to do that [sing]'. I even tried to go on Star Search at that time, and was just pursing it. I got an opportunity to get to Miami, where I had management, and actually it was also Chris Kelly's [Kris Kross] management as well. And I just wanted to say that today, he passed. I actually did their hair for one of their first photo shoots. I just remember them [Kris Kross], and my prayers go out to his mother and his family. He was a great kid.
iRJ: What was your favorite genre of music to sing growing up?
DF: Really everything. I mean anything that had a great melody. It didn't matter what genre it was because I don't think I was thinking about it like we think about it now.  So whatever struck a cord with me whether it was rock or R&B or pop – whatever it was at that time in 80s music. If it had a great melody and strong lyrics, and something that just really pulled me into experiencing the song completely, that was really it for me. It didn't really matter. I just love music.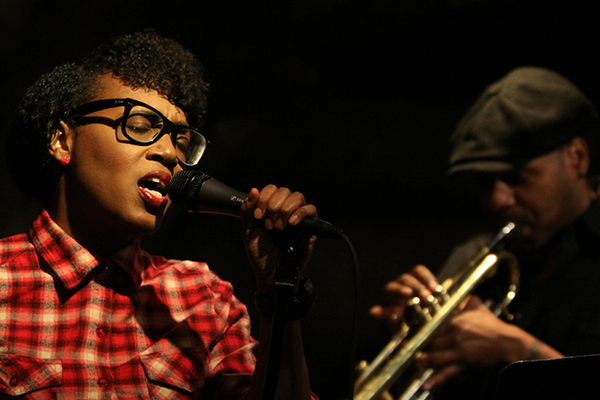 iRJ: Did your father encourage you to play any instruments?
DF: No, I didn't really grow up with my father. I did try to play the piano when I was about 8 or 9 years old, but the lady would try to hit my hands with a ruler [laughs], and I was like, I don't want to be beat, I just want to learn how to play the piano. I kinda play with the guitar. I don't play the guitar out anywhere. I've penned a couple of songs, just finding some cords on the guitar and some on the piano. I don't have any training of any sort, but I've always wanted to play the piano.
iRJ: When you were in a school musical, you chose to sing "Good Morning Heartache" by Billie Holiday. Why did you choose to sing that song?
DF: You know it was something that had chimed with me when I heard it. I was watching "Lady Sings the Blues", the movie, we probably all were at that time. I love Diana Ross as a performer – all on her own, and just learning the Billy Holiday story was fascinating for me. And I went to the library and I got Billy Holiday's records, to hear her voice, because I knew that Diana Ross was singing them [in the movie]. But I wanted to hear what the lady [Billy Holiday] herself sounded like. So I went and got her records and "Good Morning Heartache" was just one of those songs that just popped out. Really, I felt every pain in the song. I connected completely with the lyrics even though I was only 12 years old; I heard what this lady was singing about. I felt her. It was just by chance that my mother was a school teacher and she had school teacher friends that always put on these talent shows and things of that nature. So they asked if I could sing something. And I really didn't know what to sing, because I hadn't done anything like that. And "Good Morning Heartache" just popped up on me and said sing it. You know that song and can be sung  a cappella.' And I did that.
iRJ: Did you ever want to go back and record some of Billy Holiday's music?
DF: No, I think that was just a striking cord that was important at the time for me and at the age that it did.
iRJ: You were once the controversial lead in the production of Annie. What do you think about Jay-Z getting the rights and putting out his own version of it?
DF: That's interesting because I knew Jay around that time. We were introduced through a mutual friend and she told him that I was in Annie, and told him all about the show. We sat and talked in her apartment one time, and found out that we had the same birthday and stuff. So it's very interesting that he's putting it out. I think it's great.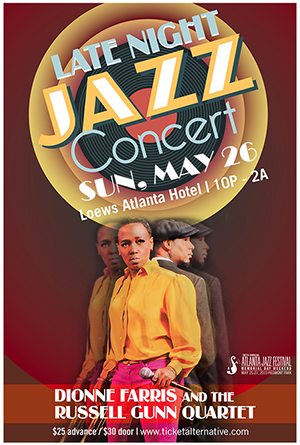 iRJ: How was the group Onyx formed?
DF: I was signed to the management company in Miami and they were looking to put a girl group together. At the time I was like, "okay", because I was still in pursuit of a career in music. So at that point in time, anything and everything, if it made sense to me in my mind at some point, yes, I would be game to try it. Because you never know where it's going to come from or how it's going to happen. So I went down there and auditioned. I joined the group. They wanted us to be like somebody else that was already out, and we were like we wanted to find our own way. It just didn't work out. The managers and the producers wanted one thing and we wanted something else. So it just didn't pan out.
iRJ: What kind of friction does it cause in a group when a single person gets more attention than the group?
DF: For me it was never that because that was never my objective or my goal. At any time if I wanted to ham it up, I could have done that, but that wasn't the purpose of me being there. I was trying to be there to be a benefit and to help the process along. Before I was even on the music, I liked the music that Speech was producing. It was a good thing at the time and I was trying to do everything I could to help it be successful. It was never about that for me. You know, some people loved me on that last part of a song, and some people hated it. It was one or the other. But it still affected people in some way and it still continues to resonate.
iRJ: How did the collaboration with trumpeter Russell Gunn come about?
DF: I had initially met Russell a long time ago when we were working with Branford Marsalis. And then we did something together in Atlanta with the National Black Arts Festival, they did a tribute to Curtis Mayfield and Russell was the band leader. He had this big band and we did two songs together. I was trying to do a KickStarter campaign and I ended up doing a Pledge Music campaign because I wanted to work with a big band, like he presented. So I went to him for a budget. Later on that year he said he was going to be doing a set. He said, 'Why don't you come and sit in?' And I said great and I thought we could do some of those jazz standards that I was talking about. He said, 'Yeah we can do some of those, but I want to check out the music and see if I can do some arrangement.' I heard them [the arrangements] at the rehearsal and I was blown away completely. Like 'Wow! This is what I get to sing over!' So, Dionne Get Your Gunn is the live recording of those two nights in October that we did.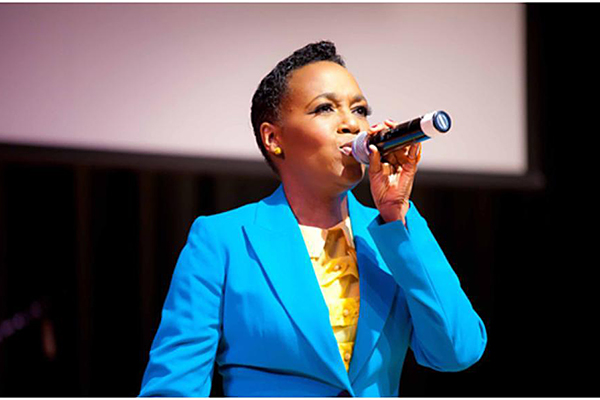 iRJ: How did you meet Branford Marsalis?
DF: I had done the Tonight Show and Branford was the band leader. I was performing and he was standing in the corner watching me and I was so nervous! And later he invited me to do a set with him in Brazil, and it was awesome. So that's how I met him.
iRJ: What genre currently defines you? What category should people place you in?
DF: They have to place me where ever they need to place me; rather that's in their hearts or in their minds or in their iPods, or whatever genre they need to place me in. When I do music, I do that which is coming out at that moment in time. So I try to be in the absolute 100% moment of it, so that it can really be true and I can be out of the way of it all.
iRJ: Outside of music, what else do you invest your time in?
DF: Just maintaining a moral code; a moral value that I understand to be right for myself, to be right within, and to be right for the sake of right's concern. People want to know what that means. [It means] When it chimes true for you. When everybody gets the same feeling in the room; I believe that's the truth.
Dionne will be performing at the Lowes Hotel Atlanta on Sunday, May 26th. For more information you can go to the website www.atlantafestivals.com
By Steen Burke