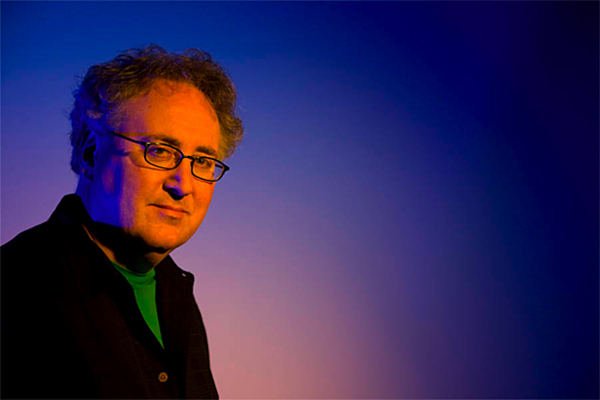 Grammy-Award winning pianist, composer and producer Jason Miles has worked over the years with a proverbial who's who of contemporary music: Miles Davis, Marcus Miller, Whitney Houston, Michael Jackson, Aretha Franklin, Chaka Khan, Michael Brecker, Freddy Cole, George Benson, Joe Sample, Herb Alpert, Vanessa Williams and Grover Washington Jr., just to name a few.
For over three decades Miles has remained on the cutting edge of music innovation. His groundbreaking work on Miles Davis' Tutu, Music From Siesta and Amandla took contemporary jazz to a whole new level. Staying with his cutting edge roots, Jason Miles, along with DJ Logic, created the internationally inspired group Global Noize. Their new innovation, Sly Re-imagined, is due to drop June 11th.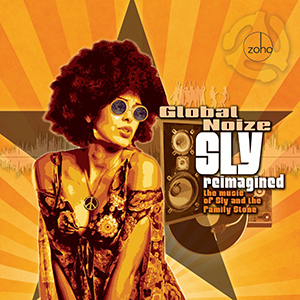 In a up close and personal interview with iRock Jazz, the legendary composer shared stories about how he got his big break, the iconic Ivan Lins album, his Re-Imagined, the music of Sly and the Family Stone, his thoughts on today's music, his current career and the legacy he hopes to leave.
Big Break! Here I Am!
"What was my really big break? It was really sublime; it wasn't right in front of you. Michael Brecker was kinda responsible for getting me started. I would say my big break came on January 24, 1984. I had been friends with Michael Brecker for years. We weren't the tightest of friends but he played on my first album. I walked into a sushi bar on my wife's birthday on a terrible night; there was nobody in the place and it was freezing.
We were sitting at this long sushi bar, and my wife says to me 'Look at the end of the bar over there, that's Michael Brecker over there.' So I got up and went over and said, 'Hey Mike', and he was like 'Jason Miles! Wow, I was just thinking about you.' I said, 'Really?' He said 'Yeah, I was saying that if anybody knew what was going on with midi and keyboards and all the cool stuff happening, it has to be you.' And I said I knew what was going on. So we sat and talked and ate sushi that night. And we ended up hanging out a lot together now. And I wasn't somebody that was a threat, you know? I wasn't a threat in life. When you get out of rehab, you can't hang around the same people, and he knew me. Was I perfect? No. But I wasn't in the drug induced crowd of New York.
And we hung out a bunch and he played on more stuff for me. Then all of a sudden, I started getting some phone calls that were really interesting. People were calling and saying, 'Jason, are you available to do this?' and I was like yeah. And then one night, I was at a club and Mike called me and I went to see him. Then it hit me, Mike had been telling people about me. The A-listers of A-listers were now validating what I was doing with my work and people listened to him. And bang, I started to get more calls.
It was a big break, but you don't think of it as a big break because it was just a continuum. It just starts happening. It's not like 'Big break! Here I am! You know? You just got to be able to handle it when it comes and at the time I was ready to handle it."
A Love Affair With the Music of Ivan Lins
"I knew this Brazilian composer named Ivan Lins. I was in the studio with Chaka Khan and Marcus [Miller] making this album called the Woman I Am. Right in the middle of the session, Miles Davis calls. So I went over to his place; it was June 1991. And he [Miles] says, 'You've got to hear this stuff.' And I go, 'That's Ivan Lins'! And Miles says that he wants to make a whole album of his music, with Quincy [Jones] producing and he wanted me to do stuff on it. And I said that it would be amazing. So we talked, and that was the last time I saw Miles. I had spoken to him on the phone, but that was the last time I saw Miles. And nothing happened with the project, because Miles passed away.
And I thought 'What was going to happen with this project?'
Ivan calls me and I told him that 'I was there when Miles heard your stuff, and he just loved it', and that he was looking forward to this album. About a year later, Ivan sent me the Miles tape. And I said, 'Somebody's gotta make a f***ing album out of this thing man'.
So, I started thinking of how I could do it. I went to all of these record companies and everybody turned me down. I got turned down for this record, not only three times by every record company, but for 8 years! The album happens, and people are freaked. It's called A Love Affair: The Music of Ivan Lins. The next thing you know somebody calls me up and says I got two freaking Grammy Nominations for the album. I was like, 'What'? We go to the Grammys and Sting wins the award for the track I produced. And that was amazing. Everyone freaked over that album; it got rave reviews in the business. And that was Grover Washington Jr.'s last studio performance that he ever did."
Re-Imagined
"I was a kid in New York growing up and I used to go to the Fillmore East. There was this tune that I really dug called "Dance to the Music". And then a monumental thing was about to happen; Jimi Hendrix was going to play at the Fillmore East. I got tickets and everything. Sly and the Family Stone was opening up for them. Sly came out, they were all wearing white, and they started playing and everything. People were flippin' man. These guys were rocking the f***ing house! And I said I love these guys! So I followed them through the years. I saw them play a number of times and I always loved the fact that they always had black and white, and men and women, and they were all great musicians; and everybody looked like they were all together.
One night I was watching a ball game, and "A Family Affair" came on. And I thought that I could do a freaking monster arrangement of it. So I started messing around with it and everything. So I did this arrangement of it and I got Roberta [Flack] in the studio to record it and I was like 'Wow, this sh*t could work!' And I got all of these great people like Nona Hendryx, Mike Mattison, Jeff Coffin and studio people to work on it because they believed in the concept. Everybody did it for like a little bit of money, because they knew I was paying for it. It was really hard to make, but this is where we are at."
Thoughts on Today's Music
"There's so little new and fresh really happening. And what is new and fresh about Sly Re-Imagined is that the message back then was new and the message now has got to be reiterated as new. Because if we don't realize in the world how small this freaking world is, and that it is a family affair, and yeah, you can make it if you try, you know? And stand and be the best you can be, you know? If we're not learning that sh*t man, then nothing is going to go forward with anything."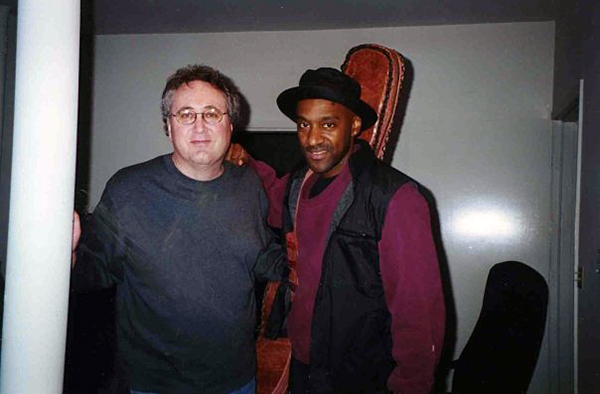 Jason Miles and Marcus Miller
Current Discography
"I've been producing and a couple of years ago, with Grover Washington Jr.'s wife; we released an album called Grover Live. And I was doing some really cool shows around Grover, and the New York vibe of Grover's music, from "Winelight" and "Mr. Magic", from those types of albums. And it was really cool. But you know the business has really, really, really changed so much. I've been doing live shows at some great festivals, doing Grover Live. I've done some cool festivals with Global Noize as well. But I've been producing different artists and different indies that come to me. We're not rich; the money's not out there the way it was. But when I believe in something, I believe in something. Where am I at right now? I don't know where I'm at right now. I'm at the place where you get older and you see in front of you and you see what you want. Right now, the vision of this project has made it so that what has been said about me over the years maybe does come into fruition. That I do have a vision for all of the stuff that I do; that I do innovate. That's what it's all about for me. I want to bring great sh*t to people because I'm tired of people just hearing the same thing all the time."
My Legacy
"If anything, I would like to be remembered as being a master of my craft. Someone who did not sit still and just watch the music go by. Someone who tried to innovate the music and try to show respect for the music and the artists that came before me. I've left behind a lot of f***ing albums that can be listened to for years and years and years."
By Steen Burke