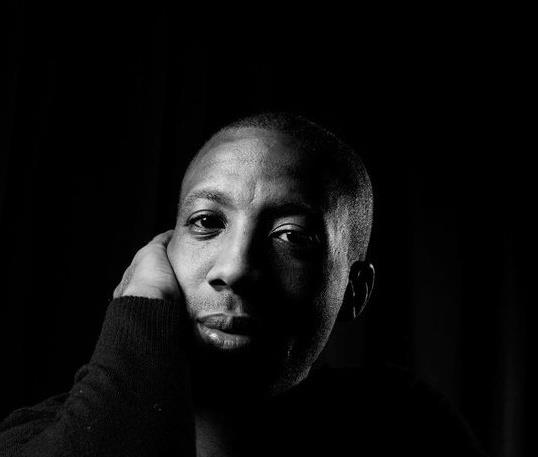 The music industry attributes the decline of music sales to the Internet. With the click of a button, any web surfer can access millions of songs of any genre. However, are music labels and moguls taking into consideration the listening audience is not overjoyed with what they are hearing on the radio? In a Hip-Hop and Pop-dominated industry, artists such as Adele and Esperanza Spaulding can come out of nowhere, sell millions and win several Grammys. Maybe listening audiences are just hungry for fresh, original and talented vocalists.
ABIAH (pronounced Ah-bee-yah) ,formerly known as Jeremiah Abiah, just might be the artist to look out for. He is a jazz vocalist that can help fill the large hole left by the absence of voices like Oscar Brown Jr. and Luther Vandross. Abiah, who has rich, emotional and strong lyrics, is serious about using his melodic sound to reestablish "vocal distinction" on the mainstream airwaves. iRock Jazz caught him during a break while he was in New York.
iRJ: Does the name change represent a transition into another creative style or period in your life?
A: It has been six years since I put out a CD. I was thinking how could I reboot my career and have a fresh start with my stuff after severing ties with my former label Universal Republic. During the six years another artist by the name of Jeremih came out on the scene. People were constantly calling me but they were looking for him and getting me. So at the time I wanted to do something different anyway, so I said lets change the name while I am rebooting and reestablishing my career. It was a great opportunity to start and introduce my sound all over.
iRJ:  What are your thoughts regarding the lack of jazz stations and artists on radio?
A:  Jazz would be dead if it was not for White and Asian people. The music, people of color have created, does not have our face anymore. We don't look like Jazz! When they [listening audience] think of jazz they think Nora Jones. That is the face of jazz. At least vocal jazz.
iRJ:  How do we bring back jazz as a popular art form?
A:  Jazz like any other art form has to somehow find a way to find a bridge to young people. Once these great jazz artist die off who are we going to look to? The voice is the only instrument that it is okay to be mediocre. If you talk to musicians they have no respect for singers because singers are not doing their homework.
iRJ:  How would you tell someone who listens to pop how to appreciate jazz?
A:  Through educational programs and exposure. This generation is not hearing a variety of music. Arts programs are being cut and we are not exposing our youth. It used to be a time where you had music appreciation class in school. Where there were classes where you heard all types of music. Jazz has to be teachable and exposure is key. When I teach vocal lessons I talk to my student. Whatever genre they aspire to I give them 5-10 singers who will expand their ear. I always start with the foundation and that is Jazz and Classical musical artists. Missing in the business is technique. Chaka Khan has technique. Gladys Knight is amazing! She sounds exactly the same. Anita Baker is identifiable she has a distinct voice.
iRJ:  Who are some of your favorite legendary artists?
A:   Anita Baker, Oleta Adams Rachelle Ferrell Sarah Vaugh and Nina Simone.
iRJ:   Who do you listen to now?
A:   I am a Ledisi fan. I was listening to her 10 years ago when no one was listening. Modern day folk include: Brandy, Tweet, Byork and Feist. I love Rachel Yomogana. I listen to a lot of female singers because they have less limitation. Women voices are a lot of times limitless.
iRJ:   What are your cultural roots?
A:   My dad is from Ghana, West Africa. My mother is Cuban, Black American so I am from diverse backgrounds.
iRJ:   Do you feel the two cultures influence your music?
A:  You will hear me switch meters. I play around a lot with rhythm and play with it in a deceptionally cool way.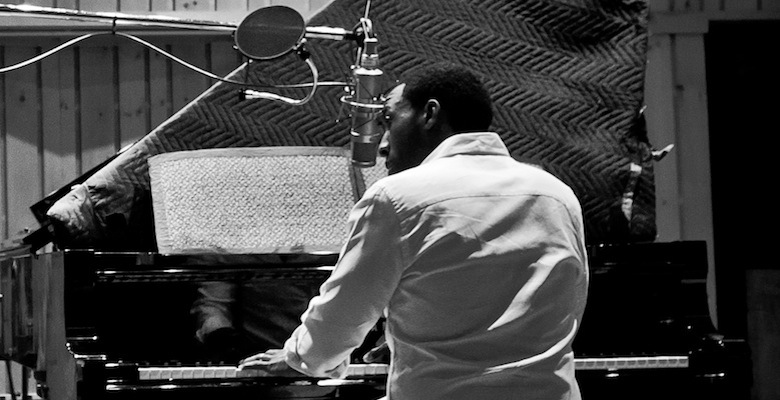 iRJ: How has your cousin, Robert Glasper inspired you?
A:  Robert is someone just charting his own course. Not really concerned about what people think about what he is doing – but doing what he does best. And he is unapologetic about it. I came to [New York] with that same sensibility. You can get caught up with the noise of the business and he inspires me to keep going. You want to serve your audience and make sure you are doing what you love doing. If you don't love what you are doing you are being a robot.
iRJ: That brings us to your most recent release.
A:  Yes, Life As a Ballad is my sophomore release after a six-year hiatus that has nine original compositions. Robert is on the CD along with drummer, producer, Ulysses Owens Jr.
iRJ:   Are any of the songs inspired from personal experiences?
A:   The track Goodbye I wrote from the perspective of relationships of the heart. Foolish Hearts and Turn the Lights On are from a personal view. Goodbye is very interesting because Diane Reeves [was] working on a recording about a woman scorned, releasing her from toxic relationships. I submitted Goodbye for her to record but she did not take it.
iRJ:   How do you feel about giving away your songs?
A:   The reality is I feel I am a good songwriter. If I give away it does not mean I cannot write another song.
iRJ:   Would you like to go on a full tour?
A:   I would love to go on a full tour in the states. You know a funny thing is I have only toured twice in the states but I have toured overseas every year. So, I would love that. There is a whole market over here that I have never tapped into artist wise. My videos have been on TV. But I haven't toured artistically here, only in Europe and Africa.
iRJ:   What are some of your projects with MTV, VH1, and Radio One that you are doing?
A:   I did Made with MTV about a year ago. The other programs I am working on at present so I really can't disclose. I will say that I will be on TV on BET, VH1 or Radio One either a program or show within the next 6 months to a year that I have created or either collaborated on. I was just approached about a show for BET yesterday. There are all kinds of things you can get involved in once people know what you are doing. All the programs are all about the art of singing in some capacity, either focusing on me as an artist or focusing on me as a vocal coach.
iRJ:   Would you accept an opportunity on one of the reality shows like The VOICE or American Idol?
A:   I would take the opportunity in a heartbeat to give "the real information" on The Voice or American Idol.
iRJ:   Now where do you consider home right now? Is Rochester, New York home?
A:  I haven't lived in Rochester since I was 17. I consider [New York City] home. I have lived [there] 10…almost 11 years. So [New York City] is home for me.
iRJ:   Do you find that people abroad are more open to diverse modes of music?
A:   Absolutely! I have done some festivals in Europe. I tour a lot in France. I do a lot of concerts and festivals in Italy and Spain. Man… I have gone to some concerts that blew my mind but not necessary in a good way and I asked are they really sitting here actually listening to this? But they were so open. And they went crazy after the performance. I couldn't even wrap my head around it. [laughs] European audiences are definitely more open which is a good thing because it gives a voice to a lot of different individuality and that is what this business should be about. Right now we are about being a carbon copy. Right now there is a Frank Ocean so now every label is scrambling to find a new Frank Ocean. When Nora Jones hit it big, every label was now looking for the next Nora Jones.
iRJ:  When you were abroad is that how you became fluent in different languages?
A:  I speak Italian fluently… learned French. Spoke Spanish as a child. I speak a language from Ghana called Twi. I speak five languages. I can grasp language quite quickly. I spend a lot of time in Russia so I have learned Russian off of my iPod. I don't consider myself American as much as I consider myself a citizen of the world.
iRJ:  So are you in and out of Africa often?
A:  Not as much in the last two years. I go to Ghana and Kenya a lot. I have been to Uganda and Niger once and Rwanda and hoping to get to South Africa this year or early next year.
iRJ:  Are there any plans to come to Chicago and perform?
A:  I hope so. I think John Moultrie is working on that.
by Kimberly Weatherly