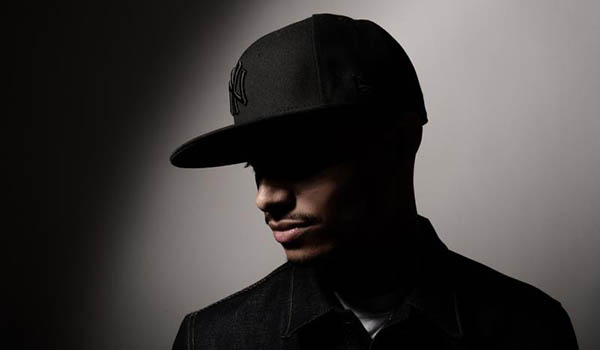 José James has announced a June 10 release date for his new album, While You Were Sleeping, his fifth studio album and his second album for Blue Note Records. While You Were Sleeping is the follow-up to his widely acclaimed R&B and jazz steeped No Beginning No End, and signals a new creative direction for the versatile singer-songwriter. The album was recorded in Brooklyn, NY, and was produced by José and Brian Bender.
That creative shift is heard in the rock edge of tracks like "EveryLittleThing" and "Anywhere U Go" and is evidenced in a change in José's band which adds guitarist Brad Allen Williams to the stellar line-up of keyboardist Kris Bowers, bassist Solomon Dorsey and drummer Richard Spaven. The influence of Jimi Hendrix can be heard throughout the album as much as R&B forefathers like Al Green. Special guests on While You Were Sleeping include vocalist Becca Stevens who duets with James on her song "Dragon," as well as trumpeter Takuya Kuroda who is featured on the cover of Green's classic "Simply Beautiful" that closes the album.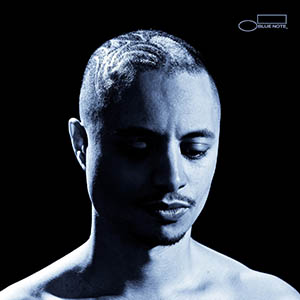 "This album is a synthesis of everything I love about music," says José, "from contemporary artists like Frank Ocean, James Blake, and Junip to groundbreaking artists I grew up with like Nirvana, Radiohead, and Madlib. It's also a love letter to many late nights spent in East London clubs like Plastic People and Cargo, watching new movements unfold in electronic music. I want people to feel the joy of discovery that I experience night after night onstage, reaching for something new."
NPR Music raved about No Beginning No End, proclaiming "James makes utterly contemporary music," adding that he "skirts categories with ease, fitting in with current R&B innovators like Frank Ocean or Miguel, yet maintaining a strong awareness of a lineage that stretches from Ray Charles to Marvin Gaye to Lou Rawls to Maxwell."
Pitchfork noted that "While he's always been one to try stuff out – he successfully collaborated with Flying Lotus on Blackmagic – on No Beginning No End he finds a way to make an eclectic approach feel unified and whole. With previous releases, he's earned his heroic acclaim in the tough, tried-and-trusted lanes of contemporary jazz. With No Beginning No End, he's built his own road out."
José has also announced a short run of April U.S. tour dates to preview songs from While You Were Sleeping. The tour kicks off April 15 in Philadelphia and makes stops in Boston, Chicago, Minneapolis, Denver, Seattle, Portland, and San Francisco. He has also announced album release shows in New York (Highline Ballroom, June 12) and Los Angeles (Playboy Jazz Festival, June 15). More dates will be announced shortly. See a full list of currently confirmed tour dates below.
The tracklisting for While You Were Sleeping is as follows:
1. Angel (José James)
2. U r the 1 (J. James/T. Billig/K. Bowers/B. Williams)
3. While You Were Sleeping (J. James)
4. Anywhere U Go (J. James/S. Dorsey)
5. Bodhisattva (J. James/S. Dorsey)
6. 4 Noble Truths (J. James)
7. Dragon feat. Becca Stevens (Becca Stevens)
8. Salaam (K. Bowers/B. Williams/S. Dorsey/R. Spaven)
9. Without U (J. James/T. Billig/B. Williams)
10. EveryLittleThing (J. James/K. Bowers)
11. xx (J. James)
12. Simply Beautiful feat. Takuya Kuroda (Al Green)
JOSÉ JAMES – U.S. TOUR DATES
April 15 – World Café Life – Philadelphia, PA
April 17-18 – Scullers – Boston, MA
April 20 – Evanston SPACE – Chicago, IL
April 21 – Cedar Cultural Center – Minneapolis, MN
April 22-23 – Dazzle – Denver, CO
April 24 – The Triple Door – Seattle, WA
April 25 – Alberta Rose Theatre – Portland, OR
April 26 – The Independent – San Francisco, CA
June 12 – Highline Ballroom – New York, NY
June 15 – Playboy Jazz Festival @ Hollywood Bowl – Los Angeles, CA
June 20 – Magoffin Auditorium – El Paso, TX
June 21 – Charline McCombs Empire Theatre – San Antonio, TX
June 22 – Empire Control Room – Austin, TX
June 26 – The Pour House – Raleigh, NC
June 28 – Variety Playhouse – Atlanta, GA