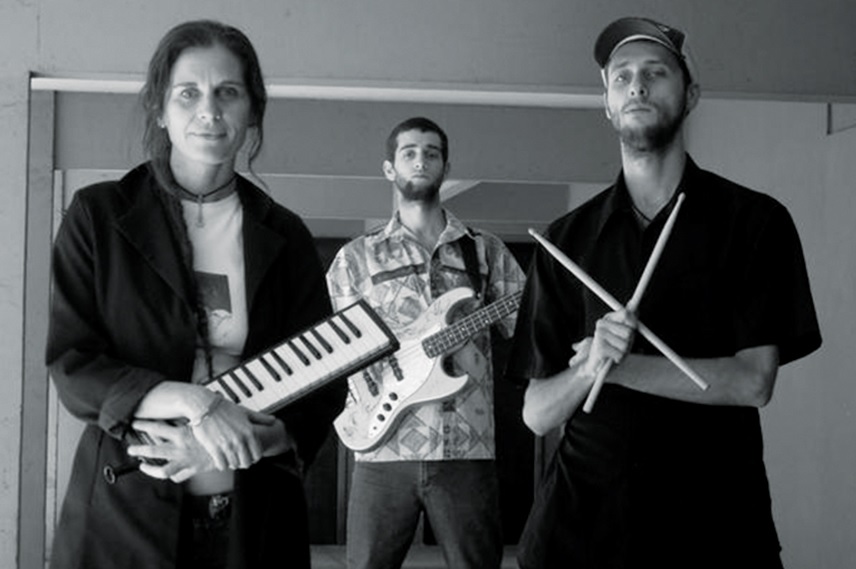 The proposal to put elements from Brazilian Music, the creativity of Jazz, and the energy of Rock, is challenging.  However, it's real and is present in the work of pianist Marilia Giller.
Marilia Giller was born in Paraná, south of Brazil. She had lived in Montreux in the 1990's where she studied Piano Jazz. Beyond her musical formation, she also graduated with a degree in fine arts. As a researcher, Giller made her master dissertation about Jazz history in South Brazil between 1920 and 1940.
As musicologist, Acácio Piedade affirms in the liner notes of the CD, the idea of this fusion, called "jazzfriction," implies hybridization. Thus, it does not cause musical friction.
The musical avalanche, as it is called, is also so creative and full of original ideas, that it is distributed in 12 compositions.
The rhythm section is comprised of  Marilia's children, Allan Giller Branco on bass and Ian Giller Branco on drums. She mentioned, with a sense of humor,  that "created her own band."  The guys don't leave the scene empty.  But they have the help of fellow guitarist's Scott Henderson, Mario Conde, Ruan de Castro, Sergio Sofiatti, Gustavo Arthury e Emerson Antoniacomi.
Being such an admirer of both Jazz and Rock, Marilia was  influenced by Joe Zawinul and the group Weather Report. Marilia does not skimp on the use of keyboards and synthesizers in her compositions.  In turn, she alternates  with the acoustic piano. With that notion in mind, Marilia is able to delve into the world of some of the best Jazz-Rock combinations and styles.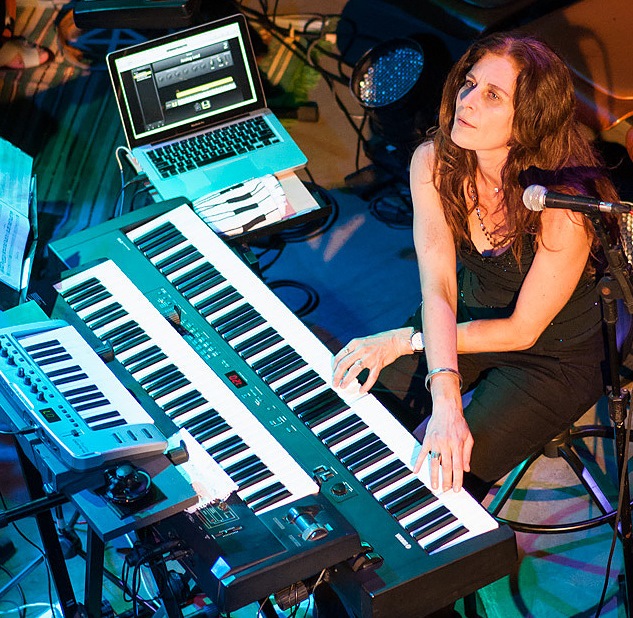 Beginning the album, the tune "Teoria da Situação," shows live fusion energy transformed into a Frevo, a Brazilian rhythm, with Scott Henderson starring in his very own solo along with Marilia´s keyboards. Henderson also put his guitar at "Horizonte Interno," featured for the Allan´s bass; and "Avalanche," which opens with Ian´s drums and Henderson dropping a hand with his  thrilling improvisation. Pure avalanche, whose theme was introduced by short and introspective solo journey from Marilia at "Le Rayon Vert."
Allan was featured in a composition together with his brother Ian called "Superagui."  There, he developed the bass line and improvisation, by winning  the power from guitarist Ruan de Castro. Allan also makes a beautiful improvisation in "July in Ritiba," explores "walking" and gives Jazz traditional texture. The theme "Eu Kiss" brings the guitarist Sergio Sofiatti with his stuffy sound drawned by octaves.
One thing that can be said for sure is Brazilian swing is present at "Mandinga." That is noticeable by the performances by percussionist Marco Lobo, to the guitar of Mario Conde and Marilia on acoustic piano.
Nelson Ayres and Marilia draws the melody on keyboard, which dictates the tempo.  The same can be said about the theme expressed by Allen. "Instantaneous Minds" reminds producer and guitarist Emerson Antoniacomi, who passed away from a stroke  during the recording of his album.
Check out Marilia Giller´s website on  www.mariliagiller.com.br
Words by Gustavo Cunha