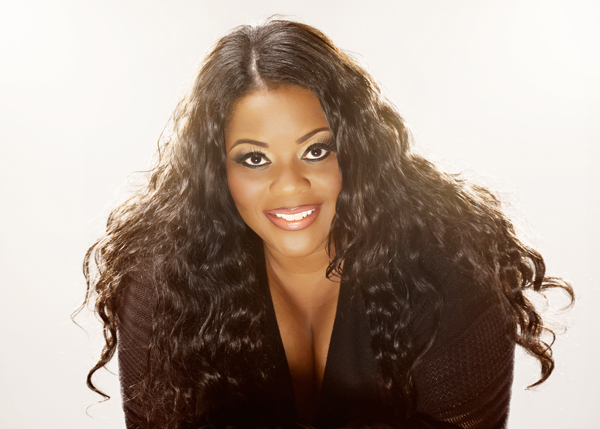 Maysa Leak, simply known as Maysa is celebrating the release of her 10th solo album, Blue Velvet Soul. Maysa has received much acclaim as a solo artist as well as her work with Incognito for many years. She has consistently given her audiences and fans the music and performances they expect and love. After receiving her degree in classical performances, Maysa left her hometown of Baltimore and moved to California and joined Stevie Wonder's group Wonderlove. She has worked with Jonathan Butler, Rick Braun, George Veasley, Alex Bugnon, and many other renowned artists. iRock Jazz had the pleasure of talking with Maysa about her new album and future projects.
iRJ: Tell us about your new album and your new project.
ML: Blue Velvet Soul is fifteen songs that I was somehow miraculously able to pull together. At the beginning of this record I wasn't really feeling anything. I've been numb after losing my mom. She was my best friend in the whole world. I lost my dad 18-years ago and she was my rock throughout that whole thing. That was a traumatic time. To lose her, I didn't have anybody to fill that place for me. I just been feeling very sad, depressed, and devoid of any kind of emotion besides sadness. It's been a really weird place for me in life. I know everybody goes through it sadly enough, but it just hit me in a place; I didn't know it would hit me like that. I didn't want to make any music. I didn't have any plans to do anything, but Shanachie wanted me to do a record. I decided to do it. It was the hardest process of making a record that I ever had. It was a lot of stress, a lot of writing blockages, trying to overcome all that and getting my friends to help me. It all came out in the end. It all came out beautiful.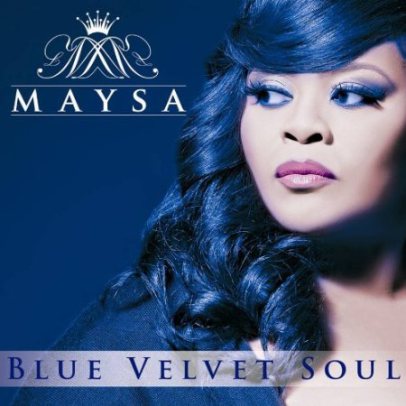 iRJ: What song is your favorite one on the album?
ML: I love all of them, but "Inside My Dream" is my favorite one. It's a very personal song that I wrote about meditation really, focusing on what I want in life and how to achieve those things. I'm a big fan of the law of attraction. I've seen it come to play in my life.
iRJ: This project is more in line with which project that you've done in the past?
ML: I would say my first one. In a sense where it's kind of like I was reborn out of something. My first album I was coming out of Incognito and trying to find my own and trying to make a way for myself as a solo artist. This time I'm celebrating ten records and I'm still growing throw life experiences and getting stronger. I'm coming out of a shell, so to speak.
iRJ: Musically, who did you work with on this project?
ML: I worked with Bluey. I worked with my, longtime producer, Chris "Big Dog" Davis. I also added, R&B producer, Mike City and Lorenzo Johnson, who's done a lot of work with Ledisi.
iRj: What do you want people to take away from this album?
ML: I want them to feel what I'm trying to portray. I'm trying to them a positive light about love and spirituality; how to overcome some hard times. The song, "When Your Soul Answers" you better listen. It's telling you which way to go; that's a line from the song. You notice when you don't follow your gut instinct you're usually wrong. When I don't follow my gut instinct something always goes wrong.
iRJ: Is there a song you dedicated to your mom?
ML: No, I refused to share that part with everybody at this time. I just couldn't do it. When my mother got sick I wrote a song called, "Grateful" on one of my records for her. She heard it and she loved it. I'm glad she heard it. I told her how much I loved her.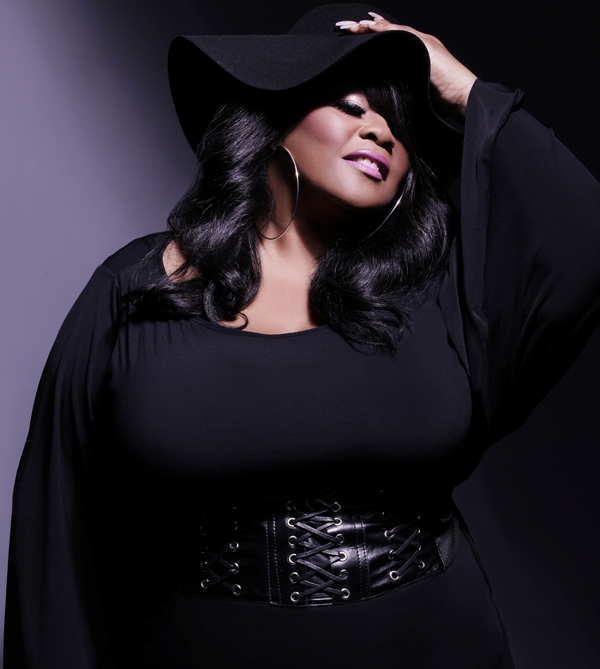 iRJ: Beyond music is there anything else you're doing with your career?
ML: In the future I want to do some theater. I want to play Sarah Vaughan. My friends and I are writing a one woman show on the life of Sarah Vaughan that might be local here in France just to test it out. Other than that I'm not doing too much. I'm just focusing on this album. This album was probably the hardest I've ever done. It took a lot of my energy.
iRJ: How difficult was it being the voice of a group and to step out on your own?
ML: It wasn't a hard transition. I learned a lot from Bluey and I learned a lot when I got to be by myself. I used those principles I learned with him and it keep me going. It wasn't such a bad transition. I like doing both. I'm lucky I can do both. I don't feel a void of either one. When I'm with Bluey I'm like his little sister. I don't have to do anything. I can go sing and just chill out. When I'm on my own I'm responsible for everything. That's a good feeling sometimes. I get the best of both worlds.
iRJ: How do you decide who will play in your band?
ML: I pulled together some friends of mine I used to work with in Philly back in the late 80s, early 90s before I went to California. We've been working together for six or seven years now.
iRJ: Tell us about the Philly sound and musicians.
ML: The Philly sound is fantastic. Everybody knows it and loves that sound. These guys are family so I gravitated to them.
iRJ: Are you going to do anything on the straight ahead side?
ML: Yes, I plan on quite a few things. I may do one more R&B record and then transition into doing straight ahead. I'm feeling this R&B funk stuff right now and I want to stay in this place for a minute. I may do one or two more records. Hopefully I can slide into that world.
You can find out more information on Maysa at, www.maysa.com and www.facebook.com/MAYSAOFFICIALLIKEPAGE
By Shonna Hillard