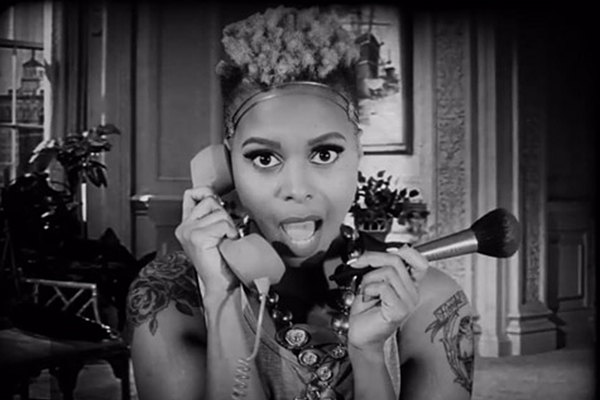 To be better, to live better, to love better, is Chrisette Michele's new mantra. With the June 2013, release of her fourth album Better, Michele is in a new and better place; musically, physically, emotionally, mentally and spiritually. Born in Central Islip, New York and raised in Patchogue, New York, Michele started her singing career in church. While her background began in church her professional start began singing on various hip-hop albums including Jay-Z's "Lost One", Kanye West's production "Still Dreaming", Nas' "Can't Forget About You" and Ghostface Killah's "Slow Down".
Michele's debut album I Am was released in 2007 and earned her several chart recognitions from US Billboard. Young, fresh and new to the scene as a "solo" artist, Michele says what she was experiencing at that time was a state of euphoria and shock from the praise and recognition. "I had no idea I would be listened to or heard by so many people so early on. So for me it was a euphoric experience – a little overwhelming at times." From her 2007 I Am album to her second release Epiphany in 2009, Michele, went through her first physical "transformation". She cut her hair and went "natural", her attitude was different and there was more of "spiciness" to her. During this time she says she met with people who were very brave, and had this same spice and confidence. "I had been influenced by new friends, and a new environment to be courageous, to be loud and to be honest, even if it was something like Epiphany where I was upset with a guy, and I decided it was ok not to be sweet all the time."
She again went through another transition from the time her third album Freedom Reign was released in 2010 until now. Michele, took 18-months off, to evolve, and grow. It's not just about losing weight, or becoming a vegan, it was a lifestyle change. She is better now than ever. Why this drastic change? She says, it was time. "I felt like I had so much spiritual gunk and physical gunk on my body and my heart and I needed to cleanse, so I did. I literally took out 60 days and had nothing but a juice feast with my new angel juicer who became my best friend. I prayed a lot, I meditated a lot and I performed a lot and I traveled a lot. During that time I just became more in touch with who I was in my best self and what I needed to say to the world and to my fans."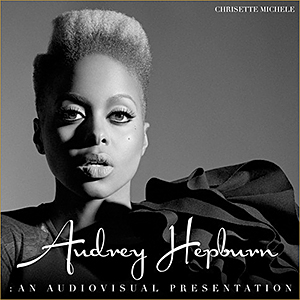 During this time off Michele created the 2012 mixtape, Audrey Hepburn: AN AUDIOVISUAL PRESENTATION which debuted on her 30th birthday in December. She says she chose Audrey Hepburn because she is an icon and well loved by so many people worldwide. "I had taken out some time to study her footsteps in Paris and London, Amsterdam and Brussels. My mother always used to sing the song from "My Fair Lady" when I was a kid, because she played Eliza Doolittle in high school. And so I always had an interest in Audrey Hepburn since then. It was kind of a no brainer when I looked for a woman to use – to represent the class and elegance that I wanted to give off in my mixtape."
Michele recorded her experiences while in Amsterdam and Paris with her Journey to Better vlog on YouTube. This journey shows a side of her we aren't used to seeing – her personal self. It is her way of allowing us, her fans and audience in to her world. "I've become really comfortable showing my closet as I like to say. In other words, someone comes to the photo shoot with an entire closet for you to wear, someone comes to the studio with songs written, someone comes to the hair salon with hairstyles picked out – I decided to go to the salon with my own magazines, go to the studio with my own ideas and wear clothes from my own closet and it feels really good."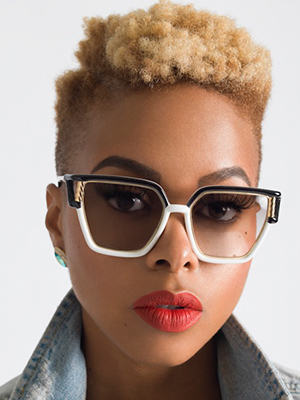 Better is Michele's sneak peek in to her life, where she is telling us who she really is. She is in a place of leaving behind any and everything that doesn't represent her and her truth. She demonstrates where she is going in life and who she is constantly becoming. "I'm not shying away from sharing my lifestyle, where I live, what I do, and what means a lot to me. I'm also working on a book called "Fat Vegan" which is my journey through music over the last seven years and how I've been affected in my self-esteem and the way that I carry myself and the way that I've changed. So I've become very unafraid of sharing myself and I'm excited to do that this year."
Michele says, she is "ridiculously" inspired by people, and strives to meet as many people as she can. "I get as many phone numbers and emails as I can and I keep in touch with people all around the world and they inspire me. Different conversations make up my life." We have had a little snippet in to Chrisette Michele's life, and we will have to wait until June to get the rest from Better.  Chrisette Michele will be the opening act for BWB (Braun, Whalum & Brown) at the Atlanta Jazz Festival on Friday, May 24th. For more information click here.
By Keli Denise