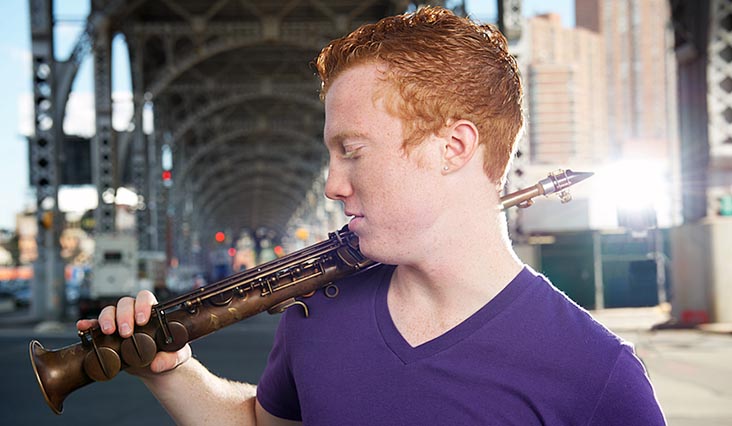 Imagine growing up in an environment where both of your parents are musical band directors. Adam Larson, composer and saxophone player is fortunate to have a father who played the drums and a mother that played the trumpet the majority of his adolescent years.
Music being the center of his life, Larson began playing the saxophone by age 11. At just 23, Larson has received numerous awards that has showcased his abilities and talents as a saxophone player. In 2010, he won the Yamaha Young Performing Artist Competition for Jazz Saxophone and recently, the 2012 NAMM President's Innovation's Award Grant.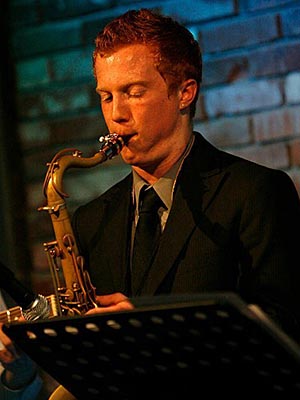 Larson grew up in Normal, Illinois and moved to New York City where he attended the Manhattan School of Music on a full scholarship and received his bachelor's degree in Music in 2012. Larson is now attending the Manhattan School of Music Jazz Institute where he will graduate with a master's degree in May 2014.
Larson has toured within the United States, Holland, Paris, Taiwan and Germany and has performed with the likes of, Matt Wilson, Winard Harper, and Justin Brown. As the leader of the Adam Larson Quintet, he recorded his second album entitled Simple Beauty released in January 2013.
Being recognized for his abilities, Larson travels across the Midwest as a sought after conductor for several high schools and universities. And it doesn't end there, Larson balances his active career while writing for the Illinois Music Educators Association Journal, as well as blogging for the National Foundation for the Advancement of the Arts.
iRock Jazz sat down with Larson to talk about his new album, his busy schedule, inspiration and what is next on the horizon for him.
iRJ: How was life growing up in a musical household?
AL: It was really great. I grew up around music and music was always in my ear from a young age. Having support and understanding from two parents who really encouraged the music of the arts continues to be super valuable to me as a person and as an artist. I grew up in a household where I was always getting the chance to hear music and my parents were band directors. My mother is in her 29th year of teaching junior high school band and my dad was a teacher for 11 years before he got into computers. Outside of that he teaches a musical class at a university and a jazz ensemble at one of the high schools in town, so music has been really an essential part of my upbringing forever. And that hasn't really changed but I can definitely say it's helped me to be exposed to a lot of stuff that some other kid my age would not have been exposed to.
iRJ: You started playing the saxophone at the age of 11. How did you go about choosing which instrument to play?
AL: Yes, I started playing the saxophone in the 6th grade. I started with the alto saxophone and had been playing piano before that. My grandfather who was always very supportive of what I did, unfortunately he passed away a couple of years ago and he accompanied me to my piano lessons and he said it was okay to put the piano aside for a while so I started taking saxophone lessons.
I had the advantage of my parents having the access to a whole bunch of different instruments. My parents brought home pretty much everything for me to try from the local music store. There was a saxophone that happened to be laying around the house already. I really didn't want my parents to have to go out and pay for a brand new instrument so I decided, well let's try the saxophone. I remember picking up the saxophone and my parents telling me I had to put the breather in my mouth before I could play. I also remember thinking that was the grossest thing. I got over the mouth piece really quick and it's something I obviously learned to love.
iRJ: During your studies at the Manhattan School of Music, you were fortunate to receive private lessons with George Garzon and John Riley. How did the private lessons enhance your abilities as a musician?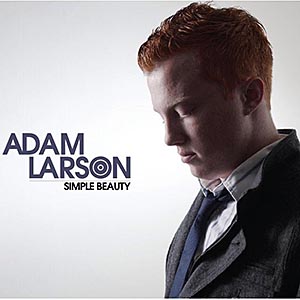 AL: George Garzon was huge in my development of understanding harmony and helped to open my ears. I came to college as a freshman very much interested in broadening my skills. George showed me a new concept of things I was reluctant in doing so, or unaware of. I was able to tap into this other side I didn't know existed. I never thought about soloing the way that George was teaching me. He taught me triadic and traumatic concepts which is too long to get into but, I can say it opened up my ears a lot.
And then with John Riley, we referred to him as John Riley the drummer. We studied a bunch of different components of rhythm which was amazing for my sense of time and how I coordinated with other band members which is something that is really, really important. I use what they have taught me in my own band and other people's bands as well.
iRJ: What inspires you as an artist?
AL: My peers and mentors inspire me. Obviously, I can play any record and be inspired. But I think living in New York especially; you can never be low on inspiration. You could simply walk outside, get a train, go down to the village and meet people and for me in some way or another be inspired. Just being in an environment where you have constant access to stuff is inspiring. My peers and mentors truly inspire me to keep doing what I'm doing.
iRJ: How have you matured as an artist since the release of your first album to the second album release?
AL: The album I released in January is my first real introduction to the jazz world as here I am. This is the first time I put on a record with my peer group in New York that I had been playing with for the past five years and it's all of my own writing. Compositionally, I feel that the compositions have taken off. Again, I'm in an environment where I can see and hear a lot. That inspires me to write in a different way. My music has progressed in a way for the better, up to this point and to the new record. My playing and my composition and my overall sense of direction especially with the material I want to record definitely have gotten better. We did a tour, I thought older people wouldn't like the music but to find out; they were the first to like my music.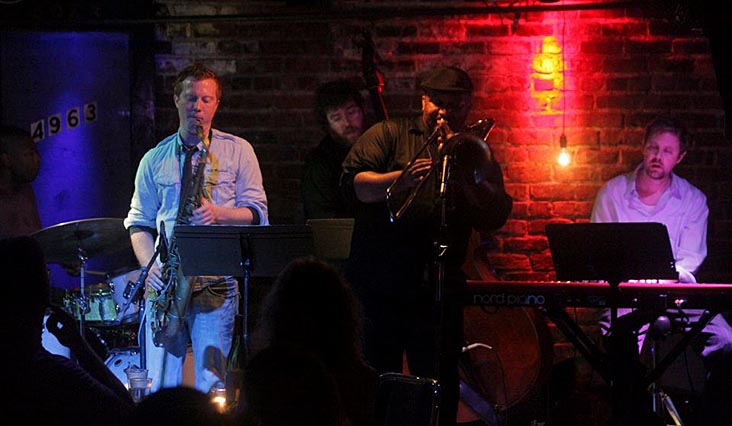 Adam Larson (left) with the Marcus Lewis Quintet
iRJ: What are your fondest musical memories performing?
AL: One that comes to mind is when I was a sophomore in college. I got the opportunity to play for a teacher and Frank West. We had to play a duet together and I remember it was really, really amazing to see Frank West have the whole audience captivated by the sound and everything.
Also, every time I get to travel and go to places, like being in Taiwan late last summer was one of those once in a lifetime moments. Not a lifetime moment going there, but for me it was like wow I'm actually in Taiwan. I'm here for music and that was pretty amazing. So, I think every time I get to travel the world; things I never thought I'd be doing period, let alone via music are memories that stick with me. I'm just very grateful for the opportunities and I'm hoping that I get a lot more of these opportunities in the future.
iRJ: In such an ever changing industry, how do you remain relevant and recognized?
AL: Being in school and being in the environment that I am in, is kind of like there are very many people that want to accept. For me, I'm a leader of my own project so you have to have good business sense to be relevant. One of the biggest things about that is having and knowing how to be tactful on social media and not aggressive. Being able to reach your fans knowing how to maximize your audience; all of this helps me to stay relevant to what is going on around me.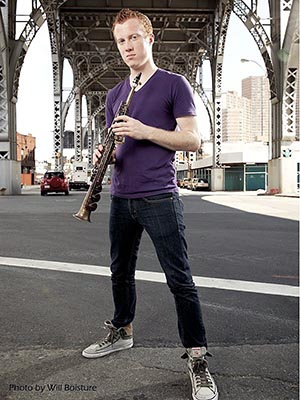 iRJ: How does being a clinician aid with maturing your craft?
AL: I do clinics at high schools and master classes at universities. I learn a lot with the band and as a front member in the group. Especially high school; you have to encourage students. But at the college level, I'm always hoping the students are taking steps from what we are showing them. We are not that much older than the students. I love to give back through teaching or presenting at the colleges. In most cases you get a couple of kids that walk away feeling as if they learned something and are inspired to do more.
I look forward to broadening the areas of conducting master classes. I'm trying to reach out to different areas. Once out of school, I'll have time to do more. I am very interested in conducting master classes at universities.
iRJ: Your schedule is booked from now until May. What do you have planned for the second part of the year?
AL: I'm in the process of trying to put together about a two week tour in India. That's exciting. I've recorded another record, that record will be completed and released within the next 6-7 months. Me and my band players are recording this third album. I have a fair amount of stuff to keep me busy. I have tons of different projects coming up. July and August is where I will spend the majority of the time to write for jazz ensembles.
iRJ: How do you want to best known for your work?
AL: I want to be remembered as a good person and a performer. I don't want to put myself in a box or a section. For example, 'He is a writer or he's a whatever.' But, if I had to provide an answer, I want to be known as a great performer.
For more information on Adam Larson, please visit www.AdamLarsonJazz.com.  The Simple Beauty CD is available for download at both iTunes and at CD Baby.
By Gail Perry