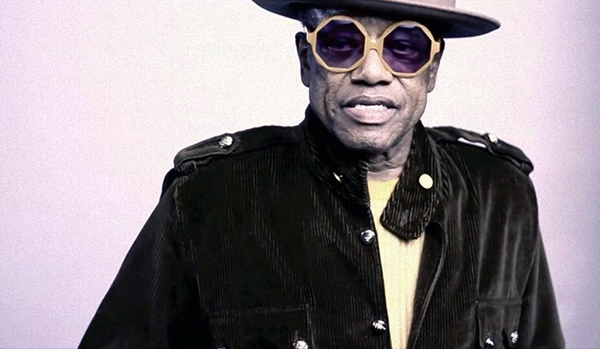 I often wonder if, as a young boy growing up on E. 85th and Quincy in Cleveland, Ohio, sneaking licks on his father's precious guitar, Bobby Womack even imagined the impact he would have on the music industry. Womack or "Mr. Womagic" as the old heads still call him, a name he earned long before the 1986 release of the album with the same name, was more than an R&B and soul singer. Truth be told, no genre of music could hold Womack. Besides the fact that he wrote, produced, sang and performed music from every possible musical style, his voice was too powerful and the lyrics he wrote were too deep to be contained to the dimensions of a box as small as a music genre.  As many of us take the time honor the man for his extraordinary career as an artist, we also need to take the time to honor his legacy that has left an invaluable mark on music and one that will continue to grow long after his recent passing.
Womack wrote "California Dreamin" for The Mamas and the Papas, "Chain of Fools" for Aretha Franklin, "Trust Me" for Janis Joplin, and he performed and composed "It's All Over Now," a song that the iconic group the Rolling Stones covered to earn their first number one hit, all of which solidified him in the industry as a top composer and exposed new audiences to R&B and Soul music.  And songs like "That's The Way I Feel About Cha", "Fire and Rain", "And I Love Her", "Woman's Gotta Have It", "Thing Called Love", "Harry Hippie", "Across 110th Street", and "I Wish He Didn't Trust Me" made Womack a certified R&B and Soul sensation that helped to keep an entire genre of music a float during the epoch of the Pop age.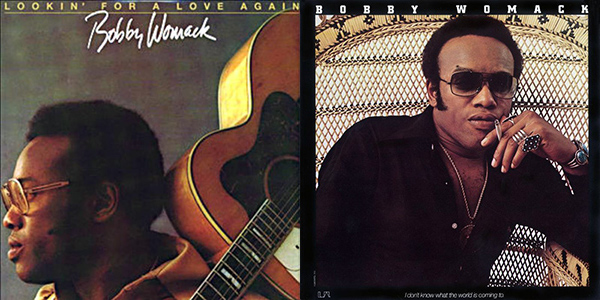 While most of Bobby Womack's songs were instant classics, it was one song in particular that not only earned him a spot at number three on the Billboard Hot Soul Singles chart, but also was the spark that ignited the resurgence of R&B for a new generation. When "If You Think You're Lonely Now" first hit the airways in the 1980's, not only did it revive a style of music that many people feared was dying out, but it also captured the impressionable hearts of a new generation- Generation X.
Although every generation has its own sound, that sound is usually germinated by the seeds that were planted by previous ones. Growing up in the late 70's and early 80's, funk and soul were a regular part of my musical diet. While my mother was enamored with the sounds of Motown, my older brothers and all of their friends, teenagers at the time, were all about funk and soul. It was through them that I was first introduced to Bobby Womack. Like most great vocalist, his voice was easily recognizable. That smooth raspy voice pouring over the rhythmic sounds of funk, soul and jazz, brought a whole new dimension to music. And even though I was just a kid at the time, once I heard that voice and felt that soul stirring vibe, I couldn't forget it. I don't think anyone in my generation could.
That's why when Generation Xers reached their grown and sexy age, they ushered in a sound that made the 90s one of the greatest decades of R&B. Groups like Jodeci, HTown, Silk, , SWV, Dru Hill, Blackstreet, Ruff Endz, Bell Biv DeVoe, Boyz II Men and individual artists like Mary J. Blige, Angie Stone, R. Kelly, Johnny Gill, Gerald Levert, Erykah Badu, Keith Sweat, Lauryn Hill, Toni Braxton, Chanté Moore, Joe, Aaron Hall, and D'Angelo, were all products of a generation that grew up on the same funktasticly delicious diet that I grew up on. One that Mr. Womagic himself had a hand in serving.
Today, as R&B has taken an unfortunate detour down the road to "Poptopia," many fear that the genre is once again on the verge of extinction. I'm not going to put a nail in the coffin just yet, though. As long as R&B veterans like Tyrese, Jill Scott, Fantasia, Tank, Jahiem, Anthony Hamilton, Syleena Johnson, Ledesi, Alicia Keys, John Legend, Maxwell and newcomers like Trumaine Burrell and George Tandy Jr. stay the course and continue to carry within them the musical fire Bobby Womack ignited over 40 years ago, a fire that brought about one of the greatest advances in music history, the genre will be just fine. I truly believe there's still enough of that great old Womagic smoldering in that flame to engulf the wicks in the hearts of a new generation that can not only bring R&B back to life, but also take it to a whole new level of greatness.
by Steen Burke