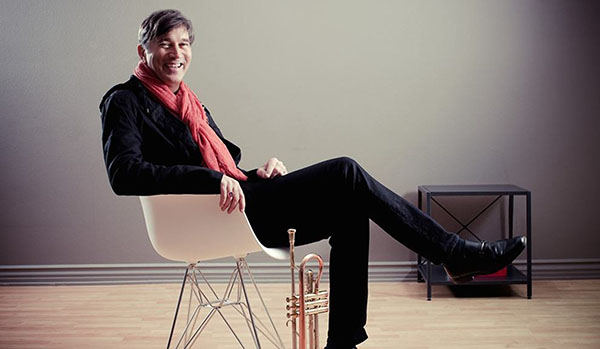 Trumpeter Rick Braun is as smooth as they come. Best known for his passionate style of play and amazing song writing skills, the Pennsylvania native started his career at a young age and has gone on to create one of the most recognizable and admired sounds in contemporary jazz today. In 1994, Braun released Beat Street, a funk inspired improvisational delight that showcased a supporting cast of some of music's bests musicians. Twenty years later, Rick Braun has come full circle with a new set of songs and a new supporting cast for the long a waited release of another improvisational treat, Can You Feel It.
Braun sat down with our iRock Jazz writer to discuss his new CD, switching genres, and his longevity in the business.
iRJ: Tell us the story surrounding your new music, Can You Feel It.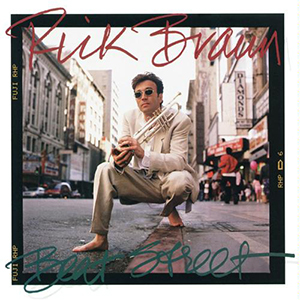 RB: This CD, I'm pulling information from a CD I did much earlier called Beat Street, and that was really a jam record. I set up David Palmer from Rod Stewart's band, and Cliff Hugo, upright bass player from Ray Charles' band, and I set them up in my house, and I just started playing. I was on piano and trumpet and whatever. And we just started jamming and that whole record is kind of a result of that kind of a concept. Now with this record I did the same thing. I invited Sergio Gonzales, and I invited Nate Phillips, my dear friend who tours with me, and we just started playing. And there are two songs on the record that came about as a result of those sessions: "Dr. Funkenstein" and "The Dream." And I just kind of carried on with that kind of feel of ok, I'm going to replace everything I've got here in sequence and write in my room by myself with real people. And I'm going to get good players, and I'm going to encourage them to be expressive. I think that's what's coming across in this record, is that there's a lot of talented, young and older musicians, new and older friends of mine, putting their talents on the line and I'm so grateful for it. I mean, I've even got Mike Finnegan on the record playing B3 on "Take Me to the River." Mike played organ with Jimi Hendrix back in the day. And so the spectrum of musicians and the breadth of talent on the record, taking me out of the picture, it would still be a really great record because there's just so many wonderful players on this record. Elliot Yamin is on, who was an American Idol finalist. What a fantastic singer he is. The message I wanted to give with this record is just freedom of expression and funky good feeling music.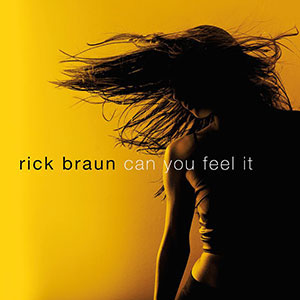 iRJ: You are commonly known as a "smooth jazz" artist. Does that term sort of lock you into a specific category with fans?
RB: Well, my fans are smooth jazz fans, so no, not really. [laughs] It's not so much an issue with the fans. My fans are very passionate and the music that I play, I like to think of it as R&B based instrumental music. And I tend to play more bebop licks over the top of that than most people do. I love playing bebop. I love playing straight ahead music. I've done a tribute to Chet Baker, and hopefully I will release that at some point when I feel like it's up to standard. I have done a standards record as a singer and as a player. Personally, I love playing straight ahead; I love playing smooth jazz. They are definitely two different audiences, and I understand that. I totally understand that. And having said that, I'm incredibly grateful for my audience and for the smooth jazz genre. Because without it, I really wouldn't have a job, would I?
iRJ: Of course you would. You'd just switch genres and you'll do well, just like anything else you do. So you would do fine!
RB: I don't know about that, but thanks. [Laughs]
iRJ: Speaking of switching genres, do young musicians today have to commit to a genre in order to make it in jazz?
RB: I don't think so. I mean, for me my whole career evolved more as kind of a leaf on the wind, I was all over the place. When my solo career started, I was signed as a pop writer to Warner Music. I was writing pop songs, and I was on salary as a writer. And the contradiction was that I was writing these pop songs, trying to write the perfect song, and it was tough. And so as a therapeutic thing I started writing almost these new age kind of jazz pieces that were really for me just for therapy because I was losing my mind trying to write the perfect pop song. As a result to that therapeutic thing, I ended up getting a record deal as a trumpet player. I also wrote a pop song that went Top 20 with Kevin Croenin of REO Speedwagon. But with me, I've always been all over the map; that's my point. I think the key thing as a young musician, it comes down to that simple question of 'How do you get to Carnegie Hall?' Practice, practice, practice…The cream always floats to the top. If you are a great player and you have something to say, that's more valuable than locking in and saying I'm going to be "this."
iRJ: Most of the fusionist music that incorporates jazz is coming from jazz musicians. Do you know of any artists from different genres that are incorporating jazz into their sounds?
RB: Obviously jazz has influenced hip hop. There's a lot of sampling from the jazz world and melding it into hip hop. But there's not a lot of bugle playing in country music [laughs] so that's just the way that is. I think when it works, it's a good thing.
iRJ: Do you think that the landscape of the music business benefits new comers or more established artists?
RB: Well it benefits anyone who is taking the time to learn how to take an idea from concept to a finished product-young or old. I mean I have friends now who are corporate executives who are all of a sudden making records top to bottom because they have the equipment to do it and they've always wanted to do it. There are also 17 year old kids who are playing like John Coltrane in Tucson, Arizona who are able to run Pro Tools and they can make their own records, get together with their friends. Again, back in the day when I was first starting out, I had to save up every dime I had to go into a studio. Most of the time at 2:00 and 3:00 in the morning, and record on their off hours and spend the money, because that was the only way to record music. I think it benefits anybody who has the determination and the skill to take it from beginning to end.
iRJ: Rick you are known as a multi-instrumentalist. How many instruments do you actually play?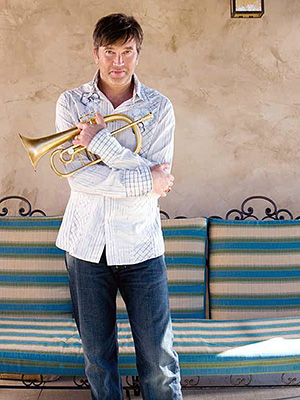 RB: Well, I'm still trying to play one well, which is the trumpet. And I've started playing valve trombone recently and there is a good sampling of that on the new CD, Can You Feel It. And I've goofed around with acoustic guitar over the course of my life, and I can play a couple songs on that. I've played keyboards on a number of my CDs. So, I really wouldn't call myself proficient at anything except the trumpet. And as I said that's an ongoing process as well.
iRJ: Who were some of your musical influences?
RB: Well I think my earliest influence as a trumpet player, and I'm thinking back to when I started to play at 8 years old up until I was about 12, probably was Herb Alpert because he was a huge pop star back then. So, he was a big influence back then. I went to see him at the fairgrounds when I had just start playing trumpet, and it was one of the most amazing things I'd ever seen, to see a trumpet player in front of all of those people. So he inspired me to keep playing, and I learned to play along with all of his music because it was very melodic, and it wasn't as complex as say Miles Davis or certainly not complex as Freddie Hubbard, or Clifford Brown, or Lee Morgan or any of those guys who I got into later in life, when I got into high school and started to discover straight ahead jazz. I was also a big fan of Al Hertz back in those very early days and learned to play along to some of his music. But as time went on, Freddie Hubbard became a major influence, and Clifford Brown and Miles Davis I say were the three big jazz playing influences on my music.
iRJ: What's your secret to longevity in this business?
RB: Well, you know, I look back and am surprised that I'm still doing this. [laughs] It's a wonderful thing. I had a conversation with Peter White and we both were thinking about when this whole thing was just on the rise, you know back in like '92 or so. And he and I were having a conversation and he asks me, 'How long do you think that we'll both be able to do this?' Both of our careers were just getting started. And I said, 'Oh, I don't know. Five, ten years maybe, tops.' Here we are 20 years later, and we're still doing it. And I think for me, I just continue to enjoy it, and be appreciative of the fact that I can make records. And every time I get a chance to go into the studio, and I have a budget- granted, it's a budget that's much smaller than it used to be- but I have a budget and I can make a record and there are people waiting to hear it, it's exciting. And I get excited about that creativity that I can express and that there is somebody waiting to hear it, you know? It would be so sad to just be making records and nobody cared to hear what I had to say.
Words By Steen Burke