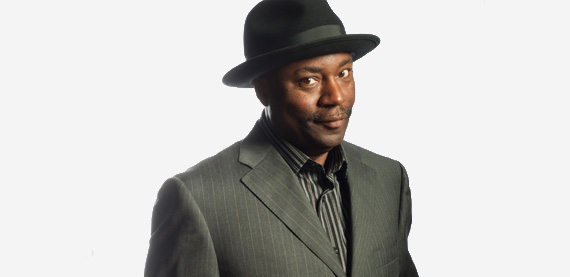 Very rarely does a musician get to play on a legendary recording such as Miles Davis' Bitches Brew so early in their career, but drummer Lenny White is no ordinary musician.  Taking a cue from his drumming hero Tony Williams, White thrust himself completely into the burgeoning fusion scene of the time and became one of the pivotal figures in jazz fusion, or as White prefers it to be called, jazz rock.
In addition to working with the iconic Miles Davis, White also hooked up with the legendary Chick Corea and really cemented his place in the annals of great jazz drummers by being featured in Return to Forever.  White went from being the youngster on the set to currently being able to mentor and guide others musically.
One of the most remarkable traits of White's is his ability to work with an array of musicians from all four corners of the world of music.  He has worked with the pillars of jazz, fronted his own funk bands, worked with hip-hop legends like Big Daddy Kane, and even collaborated with opera singers!  Are there anymore challenges for White to take on? That's what iRock Jazz wanted to know.  So we were elated that Lenny White was able to chat with us about his many adventures and challenges that he has faced so far in his long illustrious career.
iRJ:  Was there one particular moment or experience that helped to define who you are the most?
LW:  I don't know if there's one.  Early on, when I did Bitches Brew, I was 19.  I thought that Miles Davis had called me because he wanted a certain kind of style.  Tony Williams had played with him and Tony Williams was my idol.  So when I got an opportunity to play with Miles, I thought he wanted something like Tony.  We played a tune called "Miles Runs the Voodoo Down."  He wanted a simple beat.  So we did a couple of takes.  I thought the takes were great with Jack DeJohnette, along with the other two percussion players, Juma Santos and Don Alias.  I listened to outtakes of that, and I thought it sounded fantastic.  But that wasn't what Miles wanted.  Miles came over to me and said he really wanted something simple.  His phrase was: "You're not getting the chicken."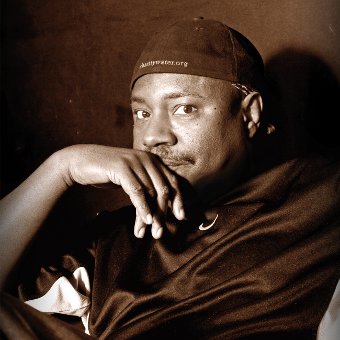 "Don Alias picked a very simple beat.  I thought, "Man I can't believe it.  I'm here playing with Miles Davis and he asked me to play something, and I'm playing all this other stuff and he wanted something really simple."  I could have played that in my sleep.  I out thought myself and I never asked what he really wanted.  I wound up playing percussion on that tune.  I was pretty despondent after the session.  He came over to me and asked 'What's the matter?'  I said, "I really wanted to do well."  He said, 'No, don't even worry about it.  I'll see you tomorrow at 10 o'clock.'  The lesson that I learned was, when you get into a musical situation where someone asks you to do something, you need to ask what's needed and wanted.  Then you can rise to the occasion, but don't take it for granted what someone wants.  You should just ask.  From a musical standpoint, I learned an extremely big lesson that day.  For the next two days, I did much better and he really liked what I had done."
iRJ:  Concerning Bitches Brew, it was said that Jimi Hendrix was supposed to be a part of the recording and that Jimi ultimately inspired Miles to do Bitches Brew. Can you set the story straight about that?
LW:Sure. If you were to listen to some of Miles' music, like Filles de Kilimanjaro, there's a song called "Mademoiselle Mabry" that is a take on "The Wind Cries Mary," which is one of Jimi's songs.  Jazz musicians are forward thinkers.  They are able to take things that have been structured and change them and open them up harmonically and rhythmically to do some different things with it.  Miles had been influenced by Jimi Hendrix, James Brown, and Sly Stone.  He decided to do some music that had all of those elements in it, as well as elements that he helped create with Charlie Parker, John Coltrane, and all the other people he had played with, being a jazz giant and innovator.  So he took that knowledge and information and listened to what was contemporary at the time, namely Jimi Hendrix.  He took what Jimi did and combined it with what he did and it became Miles Davis' way of hearing it.  He was going to put together a band with Jimi, within the band.  I know that for a fact, because Miles came to me and asked me if I wanted to play with Jimi Hendrix.  I was in such awe of Miles, so I said no, but I regret it now, because I would have liked to have played with Jimi Hendrix.
iRJ: Now that would have been very cool.  You've played with some other greats like Jaco Pastorius and Chick Corea, to name a few.  What have you learned from these great musicians?  What do you take away from those experiences that have helped you round out your musical genius?
LW:Fortunately, I have had an opportunity to play with a lot of different kinds of musicians within different kinds of music.  Every one presents a different set of challenges. You find out who you are personally as a musician by overcoming each challenge that's put before you. I learned a great deal about myself and about how to talk to a crowd by playing with Return to Forever.  I also learned a lot about composition, because Chick gave us an opportunity to compose some music for the band.  You find out how your instrument relates to the other instruments in the band when you write music for them.  All of the different opportunities that I have had to play, I've taken away something different from each one of them.  I'm pretty comfortable in my skin now, much more than I was before.
iRJ: How would you define jazz fusion?
LW:  You have these terms that define music, but music is a general language that's spoken by all different kinds of musicians.  It has all different kinds of moods and styles.  I don't think the word "jazz" really defines the magnitude and depth of that music.  The word "fusion" defines a coming together or fusing of different elements to make something.  So you have these two terms that I don't like at all trying to describe the music that we play.  I thought what we played was jazz rock.  You had jazz musicians playing their version of rock and roll.  When Miles Davis did Bitches Brew, his whole premise was that he was going to put together the greatest rock and roll band.  The definition of jazz fusion wasn't really what Return to Forever, Mahavishnu Orchestra, Weather Report, Herbie Hancock and The Headhunters, and Tony Williams Lifetime played.  We played jazz rock.  Jazz fusion was something that was played by groups that came later.  That was a combination of what they considered instrumental music and whatever other styles they were in at the time.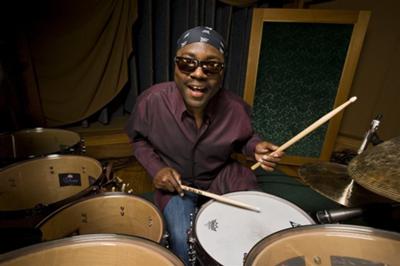 iRJ: Is it easy, as a jazz musician, to take another genre of music and make it a jazz version of that musical style?
LW:I think these terms are a way for marketing people to market to certain parts of the population of audience.  Music is music.  A "C" [note] is a "C" [note] in classical, jazz, or rock and roll music.  A musician learns their craft.  Depending upon how well they learn their craft, they play whatever kind of music that they are called upon to play.  It's just my personal opinion that the discipline and depth of learning how to play jazz music, prepares for playing any kind of music.  I heard Miles Davis say it's more like an attitude when you play jazz music.  For instance, it's how you slant a note, how you curve a note when you play the blues, or how jagged something sounds rhythmically.  You can take a classical or rock tune and play it with a jazz vibe.  It's about an attitude to me.  You are very well prepared as a jazz musician to take whatever other kind of music it is and make it jazz.
iRJ: Does that hold true to other genres of music?  Can other musicians from other genres convert jazz and still be as proficient?
LW:  I'm not 100 percent sure I would agree with that.  The discipline, amount of music, and amount of exploration that you learn and become comfortable with as a jazz musician, prepares you to play any kind of music.  But if you are a hip-hop producer that doesn't play any instruments, I don't know how deep you could be in playing something that would be considered a jazz piece of music.
iRJ:  What was really the unique thing about Tony Williams as a musician that you admired most about him?
LW:Aside from him having the musical genius that he had, he also had commitment and was a forward thinker when it came to his approach to the instrument.  I was 17 when I heard Seven Steps to Heaven, and Tony was 17 when he made that record.  Right away, he became my musical drum hero.  I wanted to do what he did at 17.  Tony is four years older than me.  When I heard his playing, I heard all the masters of the music from the drum perspective and the future of drumming, all combined into one musician.  I heard all the history of the drums, but also things that I had never heard before, that would become new drum nomenclature.  Now the way to play would be like Tony Williams.  He was a master at introducing new things to the drum book that we had never heard before.
iRJ:  People throw around the word "genius" a lot.  Most times this refers to people that had lived a long time with great bodies of work.  Many jazz giants or geniuses passed away before they were 30, without leaving a large body of work.  Even though their body of work is great but not extensive, should they still be considered geniuses.
LW:  Yes, there are quite a few.  You can think of Charlie Parker, Jimi Hendrix, John Coltrane, and Clifford Brown.  They are identified by a small but great body of work that has a lot of depth.  It takes a lifetime to become a master at anything.  These musicians were fortunate to master their instruments and musical approaches at an early age.  This could be considered genius.
iRJ:  How fun was it to play with Marcus Miller and the Jamaica Boys?
LW:The Jamaica Boys came about because we were all from Jamaica Queens [N.Y.]. I heard Marcus when he was 17.  I actually gave Marcus his very first record date. He came to a session that I was doing called Big City.  He always had his bass with him. I asked him to come on and play.  He didn't think I was going to ask him to play.  Marcus was a great musician at 17. He's become a consummate musician, producer, and songwriter.  He's always had the talent.  He's a great friend also. It's always special when you get involved with people on the ground floor of them becoming really special.  Aside from being musicians, we're also friends.  We have arguments about who would win in a battle between Superman and Batman.  Marcus is a great musician and an even better friend.  Bernard Wright is also from Jamaica [Queens]. That's how we became the Jamaica Boys.
iRJ:  How difficult is it to score music?  You actually scored two films. What's your approach?
LW:  You have to get instrumental music to emote an emotion.  When you see a film, you see action.  What you are supposed to do as a film composer, is write music that helps bring the person in the audience along and take that scene and emote the emotion in that scene.  As a film composer, you're supposed to enhance that action.  You're supposed to make it so that the audience is within that scene with that emotion.  That's what most of the great classical composers did.  We use language to communicate words.  When you look at a picture, a painter is trying to emit an emotion.  A composer does the same thing.  Without words, they have to make the listener get the emotion that they put into their music.
iRJ:  Are there any new projects that you are working on today?
LW:  I have a project that I did two years ago with a Neapolitan singer named Letizia Gambi.  It was an interesting challenge for me because I had never listened to Neapolitan music before.  She wanted to make Neapolitan music accessible to the world.  Everybody knows certain things that are Neapolitan, like "O Sole Mio."  She wanted to add a jazz influence.  It was a big challenge and a great project.  I'm working with her on her second project.  Also, I played on a couple of sessions with a strange, but interesting pop band called I You Wee.  It's really a different take on pop music.  I had a ball playing on it. It was really kind of cool.
Words by Corey Washington