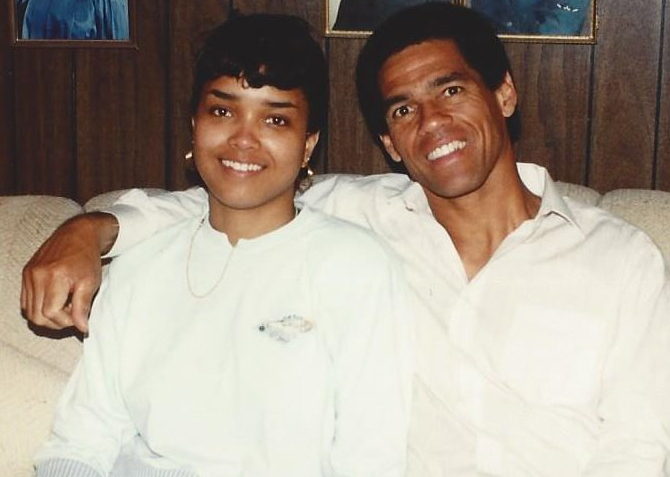 Some people have argued that we now live in a society where everyone wants to be a star. 15 minutes of fame is all that is needed so that, if only for a moment, the world will know their names. For these people, making headlines is more important than making history.
And then there are people like Jim Kelly.
Jim Kelly, born in Millersburg, KY on May 5, 1946 went on to not only become the first Black martial artist film star, but also a permanent part of history. After his death on June 29, 2013, his only child, Sabrena Kelly-Lewis, gave our iRock Jazz interviewer a rare glimpse into the life of her father, and how, by fulfilling his dreams, he impacted a generation.
After Jim Kelly died, condolences and words of praise, honor and heartbreak poured in.  Many people shared their stories about their favorite Jim Kelly movie, or how just seeing him on screen inspired them in some way. When asked if she was shocked by the outpouring of sympathy, love, and condolences after her father's passing, Kelly-Lewis was quick to respond. "No, not at all.  I knew my father touched a lot of lives, and I knew he had fans out there everywhere, so no, I'm not surprised at all."
According to Kelly-Lewis, her father was very aware of the legacy he wanted to leave. "My father worked really hard at maintaining an image of not settling for anything he didn't feel comfortable with. He didn't accept roles the he felt would show him in a negative light."  She then went on to say, "He always wanted to be a role model, especially for young men  everywhere, but in particular Black men, to show them that they could succeed in life without doing drugs, smoking cigarettes, drinking, or any of those things because my dad didn't do that. His body was his temple."
In order to set a good example, and to maintain a positive image, his daughter says Jim Kelly avoided the limelight by guarding his privacy.  "Even though my dad was a public figure, he had always been a private person." Jim Kelly was so private, in fact, that his death came as a shock to everyone because he didn't want anyone to know. Kelly-Lewis then went on to say, "A lot of people are surprised to learn that he was so private because they assume anyone who is seen on the big screen or who lives in Hollywood and is known across the world would be open about their personal life, but my father was always a private person."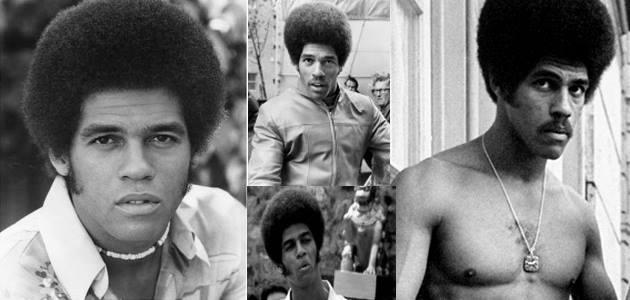 Kelly-Lewis explained that privacy runs in the family.  Although in the 70s, Jim Kelly was making a lot of movies and his name was known around the world, according to her, "He enjoyed his craft, and he enjoyed being a martial artist, but he didn't necessarily enjoy all the fanfare that came along with it."
As a matter of fact, when Jim Kelly took a hiatus from film, he focused his energies on things that he enjoyed unrelated to movies. "He was a real estate agent for quite some time," Kelly-Lewis said. "I think for about 30 years or more he was in real estate. He did have a gym that he ran, and he did private tennis lessons and karate lessons."  Kelly-Lewis then added that he would also do guest appearances and traveled a lot with Comic Con.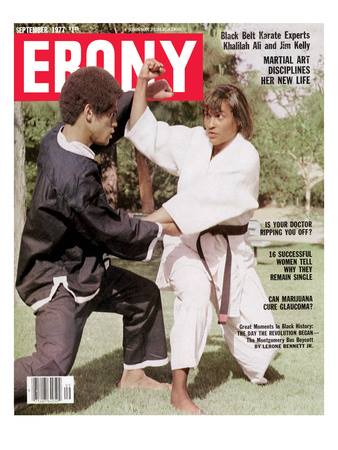 It's true that Jim Kelly may have been able to avoid the spotlight and maintain his privacy, but could she? Was she affected at all by his fame? "A lot of people who knew me didn't understand why I didn't live among the rich and famous," Kelly-Lewis explained. "It was a very interesting time for me.  I just wanted to be Sabrena and be known as Sabrena and not as a celebrity's daughter."  Although Kelly-Lewis added that she wasn't treated differently because of her father, she was quick to say this, "I'm sure there probably were people who wanted to befriend me because they knew my father was Jim Kelly, though."
And just like most fathers, Jim Kelly also gave relationship advice from time to time, but he let her make her own decisions. "He knew I was a strong independent person," Kelly-Lewis states, "so he knew I could hold my own. But he would give advice about the type of man I should marry or date; even though he knew no one was going to come into my life who wasn't appropriate."  After reflecting for a moment, Kelly-Lewis laughed and stated that her friends used to make jokes about how anyone wanting to talk to her should "watch out," because her father was Jim Kelly, but he knew she was a strong person, so he trusted her judgment when it came to men.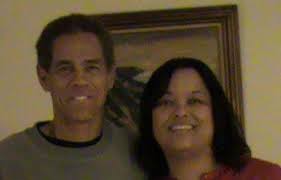 Describing their relationship as "special," Kelly-Lewis explained that although they didn't see each other a lot because she grew up in Kentucky, and he lived in California, they found ways to maintain their bond. "We kept in touch; we talked on the phone, and we would text and communicate in other ways. But when we would see each other, we always had a really good time because we had to make the best of the time we had."
As a matter of fact, during their last conversation, Kelly planned on visiting his daughter for a history lesson of sorts. "During our last conversation, he said he loved me and that he would be back to Kentucky before the year was up so that we could go and trace our roots and go back to where he grew up."  Unfortunately, they were never able to make that trip, but still, Kelly-Lewis says she has no regrets. "The best advice he ever gave me was to reach for the stars and fulfill my dreams," she said. "And I've done that."
And so did her father.
Jim Kelly not only reached for the stars, but he also grabbed a handful of them and sprinkled them around so that everyone could see his light, even though he remained in the shadows. So, although maintaining his privacy and shunning the limelight while fulfilling his dreams was not the way to make headlines, for Jim Kelly, it was definitely the way to make history.
Words by Geveryl Robinson