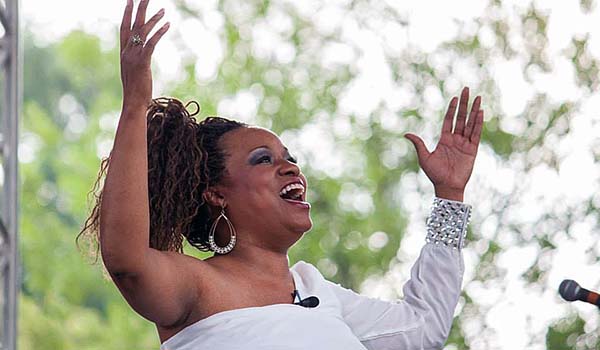 Originally from Frankfort, KY, Kemba A. Cofield relies on her spiritual roots singing in the church choir and spiritual guidance to keep her routed on her musical path as a jazz vocalist.  Influenced by legendary Queens of Jazz like Sarah Vaughn and Ella Fitzgerald, her stage presence and flare prove that she is well on her way to following in their footsteps.
Cofield combined her spirituality and performance technique while starring in the internationally known 2006 Telly Award winning production, "Eternity."  Winner of the 2008-2009 "Future of Jazz Straight Ahead Vocalist" competition, she continues to make strides in today's music industry. The independent premiere release of "Shades of Kemba" in 2005, sustained Cofield's place in the music industry.
Cofield shared with iRock Jazz's interviewer her journey from developing the musical gifts of young people as an educator, to becoming an award winning jazz vocalist.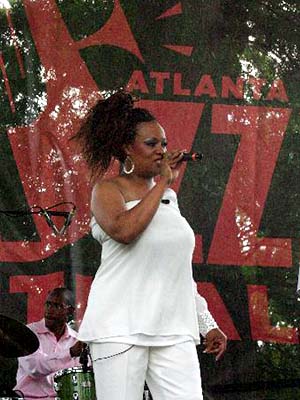 iRJ:  How did you get started in the music business?
KC:  I had stopped singing period and started teaching again. I had moved to Atlanta and began dating a guy who was a jazz musician. I would accompany him to his gigs, which resulted in me becoming a jazz vocalist.
I started my musical journey playing the woodwinds in a band. I played clarinet and saxophone. I sang in the church choir, like many others, and in the school band. However, my first professional exposure as a jazz vocalist is when I moved to Atlanta. That's when I decided I wanted to take my musical career to a professional level, and it's been fourteen years.
iRJ:  Do you teach anymore?
KC:  I just retired this year. Something had to change; I needed a change. I love the children, and I'm good at it [teaching]; however, I began to feel that the student climate was becoming too stressful. I still teach private lessons.
iRJ:  How difficult is it to make your career as a jazz musician in Atlanta?
KC:  Extremely difficult in Atlanta. If I were anywhere else, it would be different. Atlanta is an R&B town, and that's what the residents of Atlanta prefer more than any other genre of music. If you're an instrumentalist, you can do pretty well; however, as a jazz vocalist it's very difficult. I have quit my job and pursued my music career full time; that proved to be challenging. Of course, I had to return to work. I heard the story about Rene Marie, how she quit her job and pursued her career. But she was in the DC area. In that area, there are a lot more jazz clubs and respect for the work she did. I had to learn over time that Atlanta is an R&B town; that's the market, and that's the music they want to hear. Now, it's not as difficult as when I first started.
iRJ:  Why didn't you adapt by either changing your musical style to R&B or relocating where your style and talent was more appreciated?
KC:  Early on in my career here in Atlanta, I've been very fortunate to play with some of the top jazz musicians in the country. Initially, when I started my career in music I was very nervous and insecure. Fourteen years later, those days are behind me and over; I'm very confident now. [Laughs] They showed me the ropes [the male way]: hazing me, saying I didn't sound good, or I wasn't looking good, or they've left the stage when I began performing, and I'd have to sing up there by myself. [Laughs] I've experienced everything from one extreme to the other. It was pretty interesting…
iRJ:  As an African American female band leader, how often do you encounter sexism?
KC:  Not really. More common is the, "chick singer" mentality. If you are good, you have to prove yourself. I never considered that to be a "woman" thing that applies to anybody. If you're just an average musician, artists aren't just going to let you on the stage with them.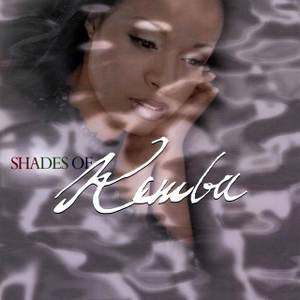 For example, if you're from the south and travel to New York and want to get a gig, you can say, yeah, but I can play good, however, there are about 200 other musicians here that can play as well but they were here before you. Why should they select you over this guy or the next guy?  So, I never felt that it was sexist; I understood it to be a "chick singer" thing. So, if you get on stage and you don't know the tempo you want, or the key you want to sing in, or how you want the song to flow and can't explain it to the band, you'll probably get any kind of music. Today, I know how to handle myself, and I know a lot of women have encountered this.
iRJ:  What are the challenges associated with being an independent artist?
KC:  Society, or the music industry, has some kind of "mechanism" at work where some artists are kept in the spot light and others are not. Because of this, our country and the world is missing out on a lot of amazing artists and music. There are a lot of great musicians and artists here in Atlanta who should be playing all over the world. It is about this mindset or sentiment, that you have to be a certain way, or have a certain thing, or know a certain someone that prevents them from getting to the next level. It's just very difficult. So, if you're an independent artist, you simply must love what you do keep your passion, and have the finances to sustain you.
I did a sold out show. The house was packed; there were no open seats, and the band was well compensated. I did the same show, and only half the people showed. I was a little disappointed; however, I gave the best performance both times. There were people in attendance that appreciated what I do, and that's where you start your fan base.
Independent artists must have a passion for what they do, be true to themselves, and don't start out to be famous. Keep the music that you do rich, full, and awesome. You want people to remember you for what you have to offer. That's my encouragement to the independent artists.
iRJ:  What's new for you? What's your latest project?
KC:  I have a record in the studio as we speak. It was recorded about 2 or 3 years ago but never officially released. I have another project with all the music and charts ready to go, but I need to get into a studio and record it. "The Dual," is a single that I've released. It is two different songs that I've done in two different ways or styles. I observe what's happening in the music industry, whether it be hip hop or R&B, or whatever. Mixed tapes are coming out now; it's the vibe and the hip hop.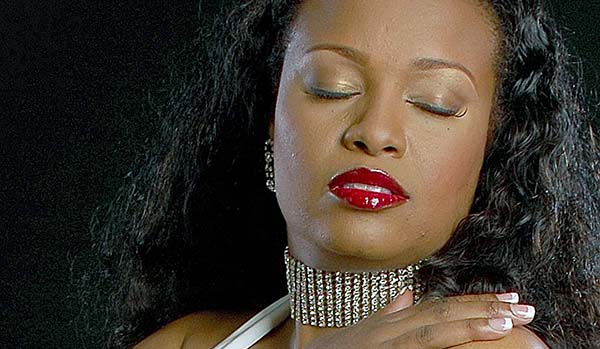 What I did was a single then I added a standard to it. So, I did, "Sentimental Mood" by Duke Ellington, and an original piece entitled, "Dance with Me." "Dance with Me," was originally a nasty song, e.g. like in the 60's where the lyric said one thing but meant something totally different. The song is really about romance; however, some guys are really ready to become intimate with you absent of romance. They want to get together without knowing you. So, I wrote the song to tell the story from a woman's perspective, that she needs romance before intimacy. That's what the lyrics are conveying.
I have a lot of music written, but getting in the studio can be challenging. So, if I can get some investors, I am ready.
Whatever emotion or story conveyed through her music, Cofield incites and draws those emotions from her audience. As the vocalist storyteller, Cofield returns to the studio to release her latest project, and her fans are encouraged to keep their listening ears focused on the next chapters from her newest project. Cofield's fans can always look forward to the vibe of her classic groove while she creatively expresses the beauty of a story through jazz music. 
Words by Sharlene F. Bynum