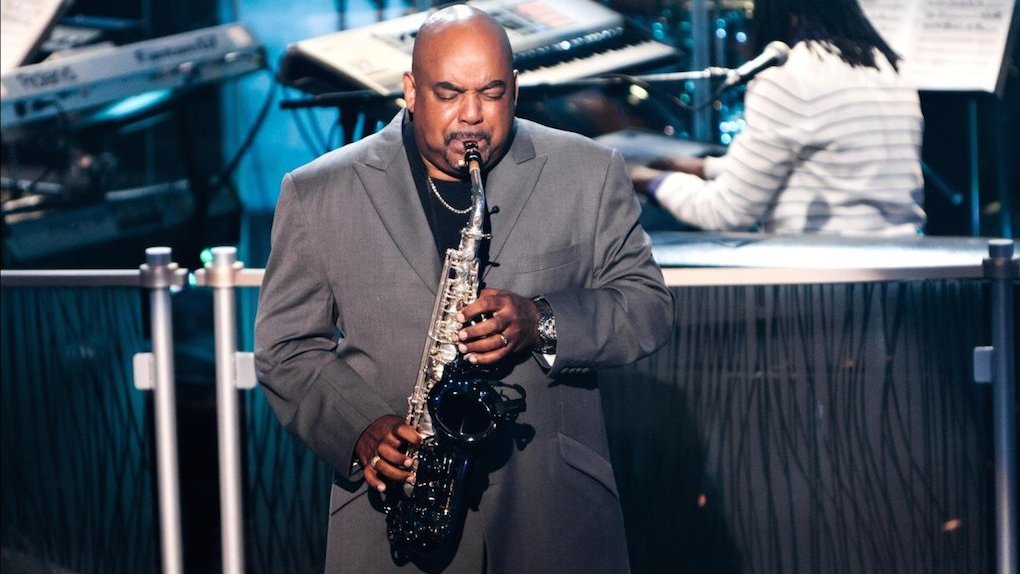 Very few artists can be proficient behind the scenes as a studio musician, and then break out with a successful career as a solo artist.  Gerald Albright is one such artist.  He has worked with musicians across the board in all genres, which has prepared him well for his own journey as a bandleader and solo artist.  Hot off the release of his new album Slam Dunk, Albright was gracious enough to share his in depth knowledge of the music industry with the readers of iRock Jazz.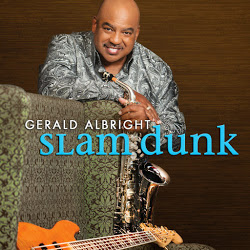 iRJ:  You have a new exciting album out called Slam Dunk.  What were the thoughts behind the name and the concept of the album?
GA:  I'm a multi-instrumentalist.  For many years, the various instruments that I played were always in the background, with the exception of the saxophone.  Everybody knew me for the saxophone.  They didn't know about my being a bass player, flutist, or to some degree a vocalist.  On this one we decided to pull out all the stops and bring those instruments to the forefront.  We wanted to make this a classic Gerald Albright solo project, but with some different textures and different energies from previous albums.  I think we were very successful in doing that.  So what you'll hear on this project is bass solos, bass melodies, group vocals, and flute solos.  We just had fun on this project and blew the dust off of some of those instruments that people hadn't heard me solo on before.  I brought them to the forefront.
iRJ:  You have been identified as a smooth jazz artist, but you also have traditional jazz roots as well.  Is there an advantage or disadvantage in being known as one or the other?
GA:  I really deem myself as more of a contemporary jazz artist.  I started out a lot earlier, before smooth jazz came to the forefront.  So, I pretty much adopted that name, but I'm really a contemporary jazz artist, which means my flavor is more of an energetic R&B, that's coupled with those traditional sounds that you're talking about.  I think it is very nutritious musically to have a strong traditional background.  Listening to my mentor Cannonball Adderley really allowed me to spread my wings in different ways, as opposed to just listening to smooth jazz artists.   I think everybody that decides to take on the mission of being an instrumentalist should listen to a lot of traditional jazz, to hear that freedom in the music.  That will only enhance what they do in the smooth or contemporary jazz setting.
iRJ:  You have worked with a lot of known musicians such as Patrice Rushen, Anita Baker, Ray Parker Jr., and Lola Falana,  just to name a few. Many of these artists play different genres of music.  How difficult is it for you as a musician to bounce between different genres and still stay true to who you are?
GA:  That's a great question.  I think the ability to bounce in between all of those genres that you speak of, was due to the experiences I had early on as a recording session musician who was hired to play for all of these artists.  Sometimes I would be in a horn section playing for these artists, and sometimes they would call me in to do solo work.  Those experiences of doing so many sessions back in the day made it comfortable for me to be able to be a chameleon between all the genres.  It was a real blessing to have those experiences and to play with a lot of the top players on the West Coast.  This naturally would lead you to up your game to be an effective musician.  Then, you couple that with the passion of wanting to learn the various types of art forms and genres.  It has just been decades of perpetual passion in that light.
iRJ:  If you had to go back in your career and give your younger self some advice, what would it be?
GA:  I would give my younger self the same advice that I give some of the young students that I work with.  With that 20 year old energy that you put through the horn, we have a tendency to want to play all the notes in a given measure that we can think of, in an effort to impress the listener who's checking you out at that given time.  The older me would tell the younger me to have more of a conversation with the horn and realize that sometimes it's what you don't play that has the greatest affect versus what you do play.  The element of silence in a melody sometimes can have more of an effect than trying to fill up a particular measure with a bunch of notes.  It's just finding that happy medium between what to play and what not to play.  I just wish I had known that back in the day.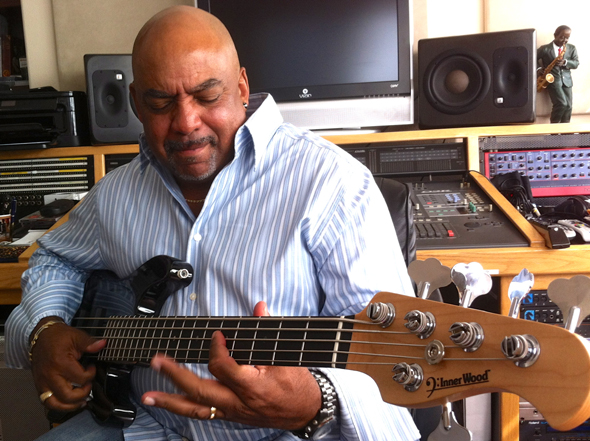 iRJ:  If you had to think back to a time when something or someone left the most indelible impression on you as a musician or person, what would it be?
GA:  Sitting down with Quincy Jones for me was life changing.  It was very pivotal for me.  I had done several recordings with Quincy over the years.  Quincy is a master at not only getting the music right, but getting the right combination of people to make music happen the way it needs to happen.  For him to take the time to really sit down with me to talk shop and give me knowledge on some things that I was having that "crossroads" overtone to at that time in my career was very helpful.  I had the same relationship with George Duke.  I call him my industry dad.  God rest his soul.  He was somebody I could just sit down and talk to about the industry or life in general.  We would just shoot the breeze.  Having those types of icons in your life, help to really shape your own life.  It's good to have that kind of information first hand.  Honestly, in this industry, there are a lot of selfish people.  A lot of people don't like to give up the knowledge to help the next generation along.  I'm speaking in general.  Some people try to just hold that to themselves, when it's really God given, and you should spread it around.  I was very fortunate in that case, to be around those types of icons that helped to fuel my career.
iRJ:  Do you think the jazz world is fragmented by traditional jazz, smooth jazz, and contemporary jazz or even world music?  Is a musician just a musician?  Or, do you have to be categorized as something to be successful?
GA:  I think it's more of a geographical thing.  I think in the U.S. it is fragmented.  The music industry has been shaped to where there are categories.  You are kind of pigeonholed into certain genres of music, whether you want to be or not.  You can see this through the Grammys and other formats like that.  Everything seems to be departmentalized.  Once you get across the water to Europe, Japan, or places like Australia, people seem to just accept the music for what it is.  They get more into the feeling of the music and not so much into what the title of the music is.  Case in point, about two months ago, I did the Seoul Jazz Festival in Korea.  It was my first visit over there.  I wasn't sure if they knew my music or not.  That particular day at the jazz festival was very eclectic.  It started out with a folk guitar player, and then here we come with funk and contemporary jazz, which was more of a danceable presentation.  Then right after me was Jack DeJohnette and Robbie Coltrane on tenor saxophone playing traditional jazz.  The audience swayed with whatever was onstage.  I made a post on Facebook shortly after the festival that made the reference to that being the best crowd that I had ever performed for, in terms of their embracing of the music.  It was because they didn't have any preconceived notions about the music when they heard it.  They just wanted to hear it and naturally react in real time to what they were hearing.  It was just a great experience.  Across the waters, it seems to be a little more freedom than it is in the United States.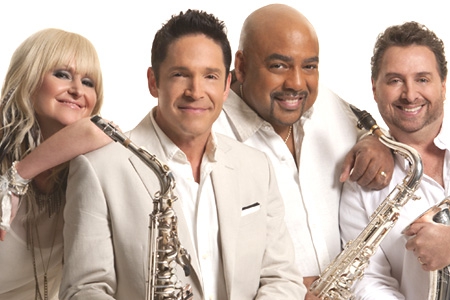 iRJ: What has been the true key to success in your longevity as a musician?
GA:  The main thrust behind that is being true to me and true to the music that I produce, write, and perform.  I'm a big James Brown fan because of my older brother having his records around the house.  From that point, my influences started to form through James Brown, and then through high school and college, I was introduced to Grover Washington Jr. and a bunch of other artists.  From those experiences, I worked hard to make my own sound.  I think that is really a key component, as well as being true to yourself and your music.  You should create a brand with your sound that sounds different.  It's hard to do because there is a plethora of saxophone players out there.  When I was growing up, there were a lot of saxophone players that I played with who liked certain artists and they literally duplicated their style.  I went in other directions.  When everybody else was listening to Michael Brecker or David Sanborn, I was listening to Maceo Parker from the James Brown band.  That was a whole different approach to the saxophone.  When people were listening to John Coltrane and Charlie Parker, I was a Cannonball guy.  So my sound is a different approach to the horn, because I love R&B.  I try to really groove with the horn as well as play the melodic content.  I think that's why I have been able to stay in the game so long.  You have to keep reinventing yourself and be unique by staying true to the art.
iRJ:  How difficult was it to find your own space, after being a studio session musician for so long, and then building your own career?  You have Paul Jackson Jr., who was another studio cat who has had a tremendous career, but people don't really know him as a band leader.  Musicians may know his music, but not the general public.  Some have been able to smoothly make that transition, but some have not.  How difficult was it for you?
GA:  Each musician has their own strengths.  Somebody like my great friend Paul Jackson Jr. is a great example.  His recording career is pretty much second to none when it comes to playing guitar for other artists.  He's probably been on so many records that he's forgotten how many he's recorded on.  I'm not sure why certain artists are able to pop out and become bonafide artists with marque value and why some don't.  However, there are a lot of marquee artists out there who, in my own opinion, don't deserve to be out there, but have a certain cosmetic thing.  Their playing may not even be that proficient.  They have a marketable look or persona onstage that helps to get them over.  I was one of those guys who were relentless about campaigning for me and keeping my face out there.  Throughout the years, I also established those types of relationships that would fuel my career as a solo artist and studio musician.  I think a lot of it is faith as well.  You have to have faith in yourself and be God fearing.  You also have to move forward and take things as they come, chapter by chapter.
Words by Corey Washington