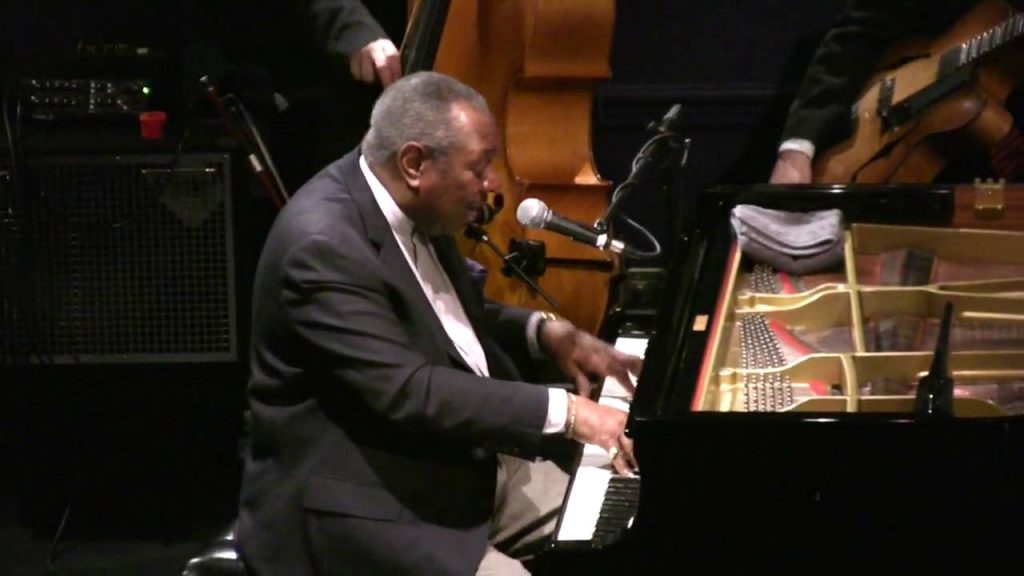 Freddy Cole. The name may sound familiar not only because of the iconic family name, but also because Cole has been a mainstay in the jazz industry for over 50 years. The Chicago native began playing piano at the age of 6, and at 81 years old, he is still playing, recording and performing. Freddy started his music education at the Roosevelt Institute in Chicago. From there he went on to study at the Juilliard School of Music in New York, before completing his master's degree at the New England Conservatory of Music. In 2012, he received an Honorary Doctorate from the New England Conservatory of Music. Freddy has recorded numerous albums over the years with his 2010 release "Freddie Cole Sings Mr. B," earning him a Grammy nomination for Best Jazz Album.
iRockJazz asked Freddy Cole to share with us his experiences in the music industry over the years, his views on music today, his legendary brother Nat King Cole, and what it was like growing up on the south side of Chicago when jazz was at its highest point in this country.
iRJ: Mr. Cole, you are 81 years old this year! Congratulations! You've seen a lot over the years. What is your take on the modern day jazz pianists, and how does their music line up with your perception of what jazz is?
FC: Well, you know jazz is so many things; you just can't finger point and say well this is jazz or that is jazz. It's so many things, and that's the great part about being a jazz musician; you have so many outlets and so many different avenues to travel down. These cats that you mention are doing somewhat different things then say when Tommy Flanagan and Hank Jones and the likes of those-my brother-and different people that played that style of piano. And that was different from Fats Waller and Jelly Roll Morton and those guys…so it keeps evolving.
iRJ: Speaking of your brother Nat, did you guys know growing up that you would make such an impression on the musical world?
FC: Not really. You know because when I was growing up, you know Nat was a few years older than me; he was kind of half way established then. He was playing professionally then at the time. But no, we didn't have that kind of an idea. But he was a real strong man, and he persevered and made it on through.
iRJ: How challenging is it to be a sibling of such an iconic musician, and coming up and establishing your own identity? Is it difficult?
FC: Well, I wouldn't say it was difficult, and I wouldn't say it is easy; it all depends on how the cookie crumbles, you know. Sometimes you get lucky; sometimes you don't. But through it all, the main thing is for you to keep on doing what you are doing, and if you have faith in what you are doing, then your faith will carry you through.
iRJ: There are a lot of musicians from the Chicago area like Willie Pickens, Herbie Hancock and yourself. How would you describe the Chicago sound?
FC: Well I don't know if there is a Chicago sound; you can mostly tell the guys that are from the rhythm section-I used to be able to do that. There are a lot of great drummers out of Chicago, base players and piano players, so it's hard to distinguish one style from another. But those guys you called out, Willie Pickens and them, they can flat out play, you know.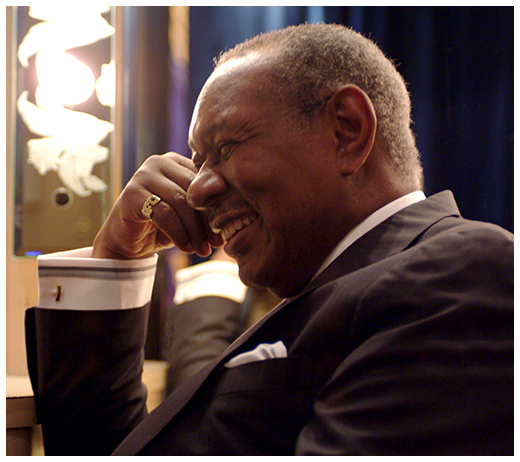 iRJ: What was it like growing up in Chicago?
FC: Man, Chicago years ago when I grew up, was the greatest because you had so much jazz. On every corner, there was a tavern or something that had a bar in it, and they had guys playing music and they were playing jazz music-all over the south side. And it was really slick. You could go from one joint to another. And they had some fantastic musicians at the time. There was one piano player out there named Willie Jones; a great piano player. And Norman Simmons; Norman was fantastic. There were so many guys out there; I can't call them all out because I'll miss somebody. [Laughs] But there were so many of them. If you went down 47th street, they had joints down there, then you go up to 61st, they had a joint on 61st and Evans…you know just all around. So if you wanted to go out and hear some music, you could hear it in Chicago on the south side. There is a song that I do called "On the Southside of Chicago" fancy girls are working, the honky tonk's a blaze. [Laughs] Chicago was really fun then; it was really hip. I would like to see those days come again, which I'm sure they won't.
iRJ: A lot of musicians are leaving their home states and heading to New York to make a living. Do you think that local musicians can make it at home?
FC: Well if you can't make it where you are, you are either going to leave the business or move. It's as simple as that. A lot of them leave and think they are going to be big and famous in New York, but that's not the case. You gotta go and pay some dues wherever you are. I went through it; a lot of people have gone through it, but where there is a will, there is a way.

iRJ: Who were your influences growing up?
FC: Growing up in Chicago, I had so many people to listen to that I couldn't say that one person dictated the way that I would go into the business because I was a John Lewis fan. I loved the way John played and spaced his cords and all, and I've always liked Ahmad Jamal. Ahmad Jamal and I have been good friends for years. There are so many different piano players out there that I've missed that I know could play. John Young was a world class piano player.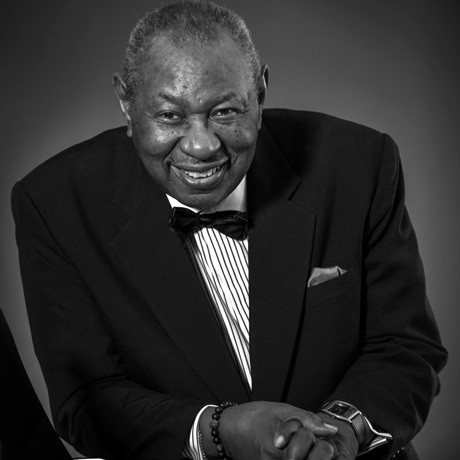 iRJ: If you had to predict the direction of music today, where do you see it going?
FC: You've got some young musicians that can really play, man. We just closed up at Dizzy's a couple of weeks ago, and I had a chance to go and listen to several cats, and the music will be fine. Jazz will be fine.
iRJ: Jazz isn't as popular today as it was when you were growing up. What do you think changed and how can we bring it back?
FC: Jazz is really popular, but unfortunately we live in a society that we have so much on the table that we can do and are doing, that jazz is just one of the things on the table. So this is why I say through it all jazz will be ok.
iRJ: To date, what is your proudest moment, musically?
FC: I have so many. I'm very proud, a couple of years ago, of getting my honorary doctorate degree from the New England Conservatory, my old school. I've had so many that it would be really difficult to pull one thing out of the air. Let's say I've enjoyed life.
iRJ: Any advice to young musicians?
FC: Practice, practice, practice. And learn something about the business. It's still called show business; learn something about it.
Words by Steen Burke
Freddy Cole will be appearing at the Atlanta Jazz Festival