Multi-Grammy Award winning percussionist Jeff 'Tain' Watts is one of the most sought after musicians in the world. Watts' extraordinary career includes a role as Rhythm Jones in Spike Lee's Mo' Better Blues, a three year stint on the Tonight Show with Jay Leno and a legendary Grammy run with the Marsalis brothers; winning three Grammy's with the Wynton Marsalis Quartet and later a win with the Branford Marsalis Group. He is the only musician in the world to appear on every award winning album by the iconic Marsalis brothers.
Jeff 'Tain' Watts sat down with iRockJazz to give us a little background into some notable stops along his amazing career journey and share with us what's new on the horizon for the legendary percussionist.
iRJ: In working with both Wynton and Branford (Marsalis), what do you find that the similarities and differences lay?
JTW: Well they are both serious about their direction; about what they are trying to do. They both really love music; I don't know. Wynton has a different process, I guess. I haven't worked with him consistently for a while to say specifically, but it seems like his preparation-like a great percentage of his expression-is from researching and arranging and putting a thing together. And Branford tends to find more of what he is looking for during the course of the journey; so the composition is so that he can come to a certain form of expression. The overall goals are the same, but just off the top of my head, I would say their process differs a little bit like that.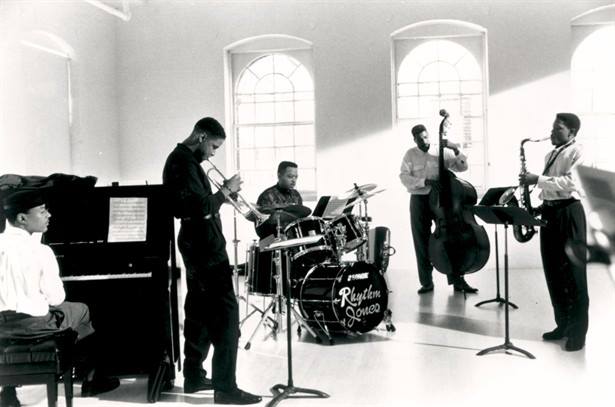 iRJ: The movie Mo' Better Blues was like an introduction into modern jazz for a lot of people. When you were in the movie, did you expect that it was going to do what it did for the African American community?
JTW: I mean at the time, Spike was trying to do a good job, and asking questions, you know. And being from a musical family anyways, he had access to a lot of folks; so he was trying to do it right. I could not have foreseen its staying power. Like it's always on, and the film holds up well, you know. It never feels like it's impossible or whatever. It's cool. A lot of talent up in the movie, and it was just a real pleasure to be around all those different artists and people.
iRJ; How were you cast as Rhythm Jones?
JTW: Originally I was supposed to be a consultant, and I was supposed to teach an actor how to appear as though he were playing the drums. I used to go to the Knicks games with Branford, and Spike would come up during half time and speak with Branford. And so he asked me to teach this actor Darryl Bell, the guy that plays Dwayne Wayne's best friend on A Different World. Yeah, he was supposed to play the drummer with my knowledge. But then somewhere in the interim, Spike decided that the drums were too visual, and that he definitely needed a drummer. So he had auditions in New York-which I didn't know about. He had a bunch of cats that auditioned, and it didn't work out, and then he went to Chicago. I happened to be playing in Chicago with Branford at this club called George's, and Spike came down after his day of auditioning and we were on a break. He went downstairs with Branford and Kenny Kirkland and he said he had to find someone to read these words, and they said "Why don't you ask Jeff?" So he gave me a couple of pages of the script and told me to that he would be in RCA studios in New York the next week and to come and read for him. I said "Cool." I memorized it, and I read it. It was a trip though because I had already recorded the music, so it was like I was cast as the drummer before every other drummer found out, but that's not what happened.
iRJ: What's it like transitioning from an A-List side man to a band leader?
JTW:  I guess it's mostly different in the preparation. You know, if I'm the leader, I 'm usually playing a lot of my music, and I have to make sure that it's tight and that everybody knows where we are starting and stopping, and stuff like that. So I have to determine what is going to happen and choose my style of music and choose musicians and stuff like that. Now when I start playing, it's just about the same because I'm just trying to make the music happen; whether I'm working for somebody or doing it for myself. But the preparation is different, but also as a band leader, I forget to feature myself. I'll play a whole set of music and forget to play a solo! So I have to remember that, like showbiz type stuff (Laughs).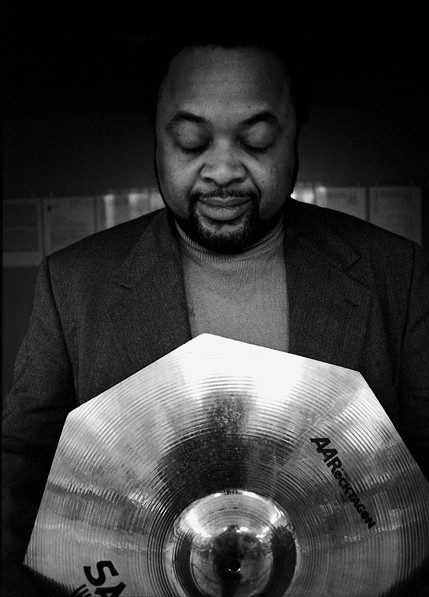 iRJ: A lot of artists are scoring film right now. Is that an interest you have?
JTW: Yeah, I would be into that down the road. I enjoy film and I get a lot of inspiration from film and from being around actors and stuff like that. So yeah, that would be a natural thing for me.
iRJ: Project wise, what's new on the horizon for you?
JTW: I have two or three projects, and hopefully two of them will be out by the fall. I kind of took a couple of years off and I just wrote a lot of music. So a lot of the focus of it is going to be blues and ballads. So there will be at least one or two recordings that come out. And also, I have the big band that I do in New York, and hopefully I'll get that recorded and out this year. In addition to that, I'm trying to join the Fort Apache Band, because of the great master Steve Berrios . I've played with them over the years, but I'm formally going to try to be a member. So that puts another level of responsibility on me; so I'll be spending a lot of time honoring that.
Words by Steen Burke