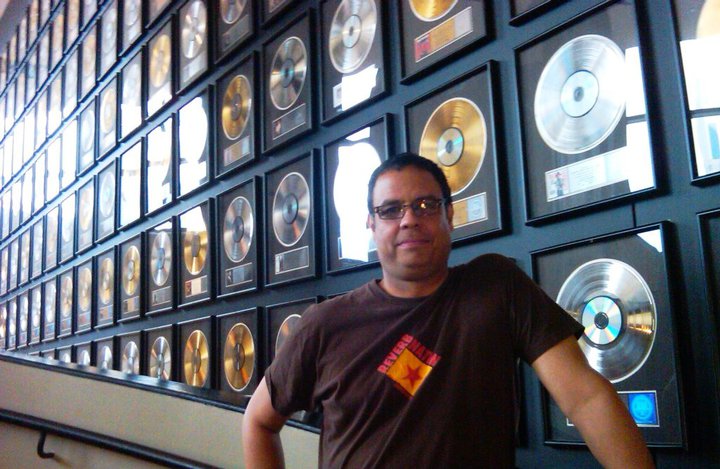 When the grown folks were educating me on Billy Eckstine, this was the third part of the lesson.  It's a funny choice of words when you consider the fact the first two were about his charm and his attire. The talented Mr. B, in his suave sartorial splendor, was also a singer. Growing up in Pittsburgh, the legend of Mr. B was a birthright. At an age early age, I was regaled by stories of his far-reaching success. Common in all these stories was the unabashed pride with which the storyteller spoke–admiration its keystone. Of his many accomplishments, the most significant would have to be his family. A vibrant bunch, their famous portrait on the cover of Ebony magazine has remained an indelible image of black life.
Recently, we talked with Guy Eckstine, the son of Billy Eckstine and current President of Iconique Music Group, to discuss what it was like growing up in an iconic household, his movement throughout the music industry, and preserving his father's legacy.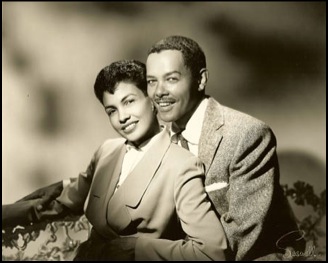 iRockJazz: Tell us a bit about your family.
Guy Eckstine: My mother is Carol Drake Eckstine. She's 91 years old, living in Los Angeles. There are seven in the family total—five boys and two girls. My oldest three brothers, Kenny, Ronnie, and Billy Jr, are all my half brothers. Kenny and Roonie are from my mother's first marriage. My father adopted Billy Jr.. My mother and my father had four kids, my next oldest brother Ed, me, and then my two younger sisters, CC and Gina. We were the black Brady Bunch [laughs].
iRJ: At what point did you know that your dad was famous?
GE: It was probably two things. When we would go to sporting events like the Dodgers game or the Rams' games at the Coliseum, we'd be walking into the arena and everyone seemed to recognize him. People would always walk up and say "Hey, Mr. B!" Or, when we'd go to the airport that was always really funny because we would pull up in a big 1960s station wagon full of kids and another station wagon would be behind us with the luggage and all the skycaps at the airport, which were largely African-American, always knew my dad. They would always hustle up to the car because they knew my dad was going to give a good tip [laughs]. It was just a combination of all of that. But, I didn't pay it any mind. We didn't know any different. People just knew our dad for some reason.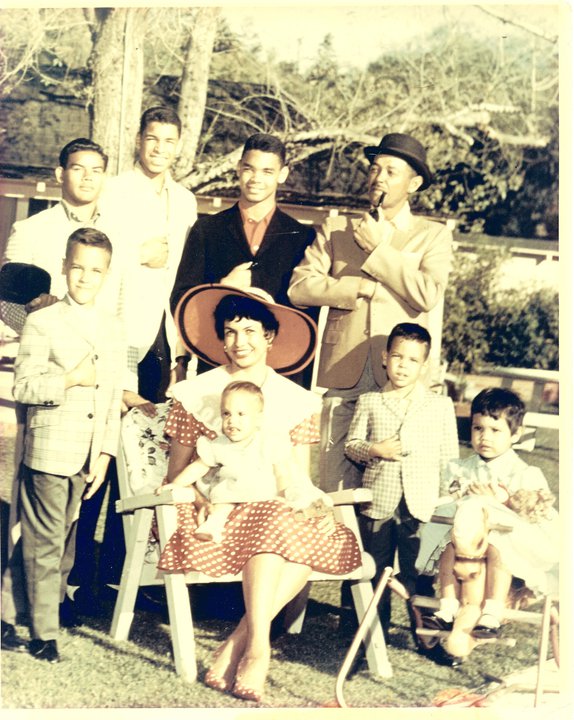 iRJ: There is a famous photo that includes your entire family together—your mother and father, you and all of your siblings. It almost looks like black royalty. What is the story behind that?
GE: It was Ebony magazine, 1961. It was a nice photo shoot and spread they did about our family. It was right around the Kennedy Camelot era, so we were sort of the representation of black Camelot for African-Americans in the US. It's an excellent picture because it shows all of us together. I'm the young guy at the bottom of the page there. I think I'm about six years old there. What's interesting about it, if you read the article, it's almost Cosby-esque in it was a shot for Ebony to portray an African-American family as "normal." It's like "we do things that white people do too!" The slant of the article was to show that we were "just like everybody else." It's a great article. It shows my dad in his dark room and listening to records with the kids and making sure we did our homework. [Laughs] It was very much out of [The Adventures of] Ozzie and Harriet, but it was really important for black families to see at that time. It was imaging they had never seen before. It meant a lot for the community to see that.
iRJ: Growing up in the Eckstine household, what was it like seeing an array of celebrities—Sarah Vaughan, Redd Foxx, etc.?
GE: I was born in 1956, so by the time I was in elementary school, and into my teenage years, he was still traveling around the world. There was always a lot of people around the house, a lot of people calling—Sarah Vaughan, Redd Foxx, Richard Pryor, Bill Cosby. I could never get Dizzy Gillespie's name right. I'll always remember that [laughs]. He was really tight with athletes, including Joe Louis, several of the LA Raiders, Don Newcombe from the Dodgers, Charlie Sifford, the famous African-American golfer. He was actually my father's valet on the road in between PGA events. So, there were always people around.
iRJ: Is it true your father changed the spelling of your last name of "Eckstein" to "Eckstine" because it sounded "too Jewish?"
GE: The name actually originates in Prussia, spelled "Eckstein." In terms of "Eckstine," it was two things, his manager felt that with a name like Eckstein, he didn't want to confuse him with some Jewish jazz singer, even though he was black. His manager felt that it looked better with the "e" in the front and the "e" at the back. That is what we were always told. I think the answer was a managerial decision. But I don't think my dad cared either way. It sort of stuck over time. so as some of his family members have gone into the music business, for name recognition and honoring him, we've chosen that spelling for professional purposes even though legally it remains Eckstein.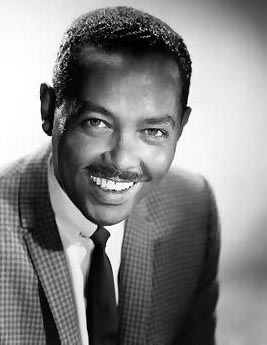 iRJ: What are the challenges in preserving and protecting the Billy Eckstine?
GE: He falls into an interesting place historically. Some people have forgotten, some people just don't know. Certainly, the people that know his influence are very reverential towards that, but its not like we're going to be pitching a Billy Eckstine movie, even though it would be a great story. In terms of protecting his legacy, we've done a pretty good job of gathering memorabilia. We acquire things here and there. Thankfully, his music is still played on the radio a lot. There's been a great book written by Cary Ginell that came out last year. It produced a pretty good nuts and bolts reading of his life in a factual sense. But yeah, there are some challenges. In particular, there was an impersonator out there that was saying that he was a family member, but wasn't. He was doing a show in Las Vegas kind of taking advantage of our father's legacy. We weren't having that. Therefore, we had to initiate legal proceedings to stop him and we did. But other than that it's been pretty smooth sailing.
iRJ: Your dad started out as a musician and later went into the record industry. The industry as it was then has changed. You yourself have done quite a bit in the industry. How have you seen the industry change over time and what direction is it going in today?
GE:  Speaking sort of for my father in the past, it seemed to be much more of a mom and pop operation. Then it sort of morphed into pretty big-sized corporations behind the record companies and now, of course, it's turned into multinational companies. A bit of the entrepreneurial spirit and the ability to really go out and find, discover, and champion things in the record business has become a lot harder. Everybody is so distracted in a million different directions and music doesn't hold the place that it once had. In terms of what you were listening to in say the 1960's and 1970's, really defined you as a person. That's changed. Artist development has changed a lot. It's really hard for a label to take a completely unknown artist, pluck them out of obscurity and make them into something. It takes a lot of money that they're very reluctant to spend. So, in today's world, they tend to want things that have either viral video action or some sort of indie level sales or touring base in order for them to want to take you on.
iRJ: Your dad was a part of a special group of musicians—crooners. Male singers are becoming popular again, looking at what Gregory Porter and others are doing. Where do you see crooners' place in music today and moving forward on the jazz side of the music industry?
GE: It's interesting that you mention Gregory Porter. I love him and he's a big fan of my father and he was very influenced by my father. I think it comes in cycles. For a while, people get focused on R&B or they go back to rock or they got into hip-hop. So vocalists, especially African-American male vocalists, were somewhat marginalized and still are to a degree. In R&B, it's very hard to be a sensitive singer right now in the hip-hop era of "bitches and hoes." It's hard to be a Luther Vandross or a Teddy Pendergrass or a Marvin Gaye, because you're perceived as soft. It's manifested itself in hip-hop that is somewhat vocally oriented. Let's take a Drake or a Chris Brown, for example. They're more sensitive rappers as opposed to sensitive singers. So, that's kind of taken the place of the male R&B singer. In jazz, it's thankfully come back. I think you can lump in the traditional R&B, like the Brian McKnights and the Anthony Hamiltons, where they're almost thought of as jazz and not R&B. Traditional jazz singers like a Gregory Porter, who comes along and also straddles that line, I think they're great. It shows that there's an audience out there that wants to hear something that's a little headier and not just hip-hop-driven. It's a cycle that's come back and I see it, no doubt.
iRJ: With digital downloads, less publications, less jazz clubs, and a lot more musicians, what does a jazz artist need to do in order to survive in their art form today?
GE: Well, a lot of things. First of all, you're right, there's a whole bunch of musicians coming out of music schools every year that are great young players. They've got all the chops in the world, but they'll have a lot of competition for not many spots at labels. To be honest, it's an extremely difficult time. I don't want to be the person that says consider another profession, because as an artist that is your profession. There is no other choice. You can't say "Well, I'm gonna go be a lawyer and try to be a jazz singer at the same time" because either side is going to suffer. So, that said, you basically have to go out there and hustle. Its a 24/7 job. Unfortunately, most young musicians don't have a manager to take care of things or a label behind them or a publicist, so you have to get out there and network to make a name for yourself. Eventually, when you climb the ladder, you can get an agent and then start getting better paying gigs. It's very difficult to make a living as an unknown instrumentalist in jazz, which is also reflective of how labels have changed their signing policies. That's why you see a lot of  "legacy artists," meaning artists that have had many records in their catalog. That's why they keep getting new deals, because it's a lot easier for labels to market something that is a brand name and the public has already heard of as opposed to trying to develop someone from scratch. So, that really hurt the next crop of musicians that are coming along and it's made it even more difficult than usual to try and get noticed. When I was the VP of A&R at Verve, it was a different time in the 90s where I was afforded the task of building a roster. I sort of looked at it like a baseball team. I wanted some rookies and some veterans and some people in the middle. I went out and found people like Chris Botti, who were unknowns and Art Porter and then I signed known names like Jeff Lorber and then superstar acts like Wayne Shorter and Herbie Hancock. But that's what you could do in those days. Now, it's become about the name brand.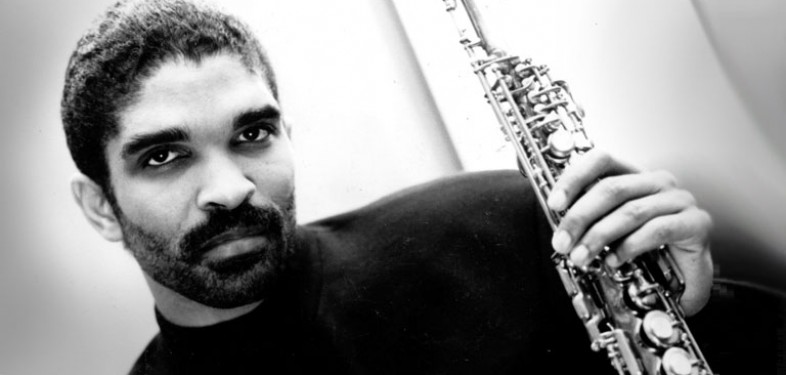 iRJ: Art Porter is one of those guys that people should never forget. How did you end up connecting with him?
GE: In September of 1991, I joined Verve. An A&R guy named Brian Bacchus, who also went on to sign Norah Jones, had just signed Art. Brian's is considered a good friend and colleague. When I got to the label, although Brian had signed Art, they assigned him to me because my mandate at that time was more in the contemporary jazz realm. I didn't know Art at all and I went to see him at the Cubby Bear in Chicago. It was an amazing show. At that point, I named him Maceo Coltrane, because he had a combination of Maceo Parker and John Coltrane [laughs]. So, I hired Jeff Lorber, who had produced a bunch of great contemporary sax players. We made the first two albums in Los Angeles with Jeff and Art really took the smooth jazz and contemporary jazz world by storm. He came from nowhere with high energy and great shows. The records really responded well to radio. Interesting tidbits, every solo that we did on all four records were first takes. He would go in there and boom. It was just uncanny. We wouldn't have to change anything. He would bring this energy into the studio that translated into the studio and on stage. It was really just a sad story when he passed because we had just released his fourth record, Lay Your Hands on Me, and he was about to cross over. It was right at the moment when he was about to soar into the stratosphere. And radio, they can't forget about him. I'm afraid that his legacy isn't what is should be because the format of smooth jazz has really gone away and the audience has gotten smaller. People like Art are getting a bit marginalized and written out of the format. Yet, he was someone that was very influential on people like Eric Darius. When I was at Verve, Eric was sending me his demo, when he was 15-16 in Florida, telling me about how bad Art Porter was. That was his idol. His legacy lives on in other musicians. He's kind of secret, but we sold some records back in the day. I just can't speak more highly of Art. He was a great human being. I miss him dearly.
iRJ: Professionally, what are you into today?
GE: When Verve merged with Universal, I left the label after we were the number one label for seven years in a row in the 1990s and then went to work for a company called mp3.com, from their inception, which was the first internet service music provider and community. I rode that wave for about two and a half years until they had legal issues in terms of copyright. I then decided to move back to New York and take my new media and music and A&R and producer experience and put it under one roof. I felt that the future of the business lied in management and on the creative side as opposed to the label side. Thus, Iconique Music Group was born. Basically, I went after artists, particularly new artists. I liked the thrill of finding things and developing them and then bring them to the market place, whether it's to sell them to a major label or an indie label. That can be a very long process. It's something that can take six months or five years, depending on how long it takes to develop a career. I've been doing that since 2007. We're not genre specific. I don't produce everything. Sometimes things come to me that are pretty realized and ready to solicit and other things have nothing at all and you build from scratch. You have clients that are 13 years old that are taking guitar and piano and doing it the right way, long-term with parents that believe in my system. It's really been an interesting past few years. And now I've built it up into having four major label artists and 4-5 buzzing idie artists that might make the transition. It keeps me busy, man [laughs].  There's a lot to do. We're a bit of a well-kept secret, I might add. But I get a music solicitation. I think the word is out that I'm someone that can a. develop your career, and b. shop your record and get you a deal. I don't mind being in that position either. But it's forced me to make some very difficult choices, because it's a lot of time and effort and there's a lot of emotional effort as well. You really have to believe in the artist long-term and they have to buy into your vision. So, it's been an interesting ride. Everyday it's something different.
In a place known for its rich cultural history—Ahmad Jamal, Romare Bearden, August Wilson—a man affectionately known as  "Mr. B" stood out as a titan of artistry. Billy Eckstine was the clean-cut crooner who captivated audiences with his timeless records and effortless grace. But when the lights dimmed and the show was over, he was both a father and a husband. He was at the head of a household that Black America wanted to see, but most importantly, needed to see. Guy Eckstine is that legacy actualized. The story of Billy Eckstine is one that we should never forget, but don't sleep on his son. The apple doesn't fall far from the tree.
by Paul Pennington