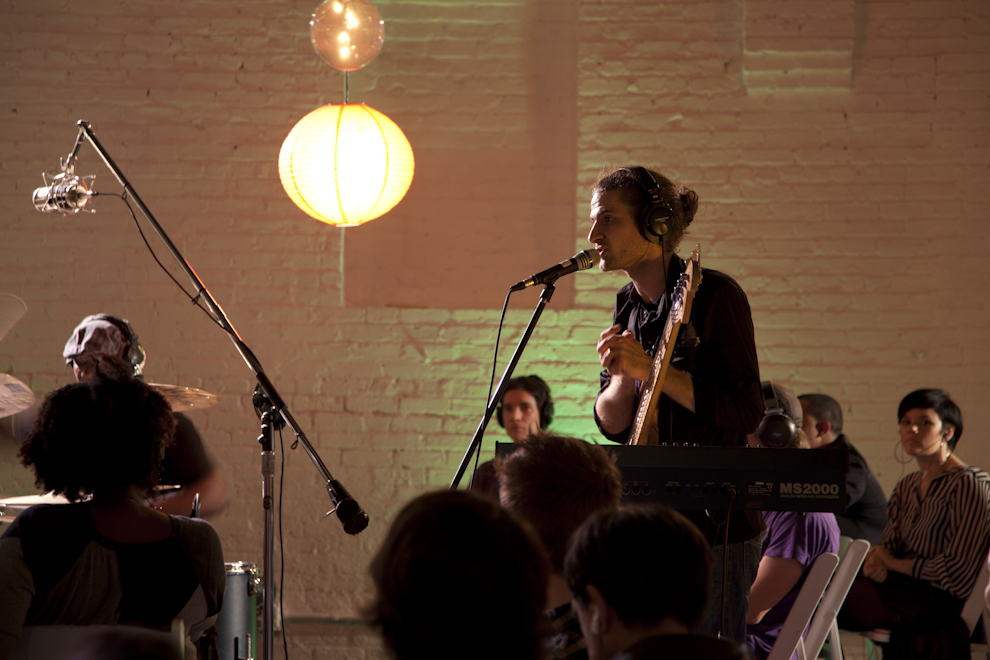 "Snarky Puppy" is a pretty hard name to forget. But it was not too long ago that the mysterious title of the Brooklyn-based band was only being thrown around amongst its fervent cult following. That all changed in December when the collective was nominated for a Grammy Award in the "Best R&B Performance" category.
What to some may seem like overnight success, has been, in actuality, a long time coming. Coming together nearly a decade ago, at the acclaimed University of North Texas, Snarky Puppy was but an assemblage of young talent, each member bringing with them a cavalcade of sounds and experiences.
 In those early days, Snarky Puppy embodied the "struggling musician" motif, a storyline that found band quite literally demanding an audience wherever they landed. Lesser-hearted individuals may have "gotten a real job," as the conservative folks say. Even when considering the idealistic mind of a twentysomething, it's hard to imagine toiling in something for such a long time, even if that something is what you love. This unrelenting passion must have been contagious, because it led to the development of one of the most consistent and eager fan bases in music.
 Recently, iRock Jazz sat down with Snarky Puppy founder Michael League to discuss the bands steady journey, from basement jams to Grammy nominations and everything in between.
iRock Jazz: First and foremost, congratulations on the Grammy nomination. How does it feel?
Michael League: It's a crazy moment for us, because I started this band almost ten years ago and ever since then, all of the progress that we've made can be measured very easily because it was so incremental. We sold 75 tickets in Atlanta, and then we sold 98 tickets. Then we sold 140 tickets.. There have been several little spikes like when we put our first videos on YouTube. For all intents and purposes, the last nine and a half years has seen this band be completely underground [laughs]. It has been a completely 100 percent underground, grassroots, direct fan-to-artist experience with no major management, and no major record label. It's been completely word of mouth. I think a Grammy nomination qualifies you as not underground. So, for me, it's crazy.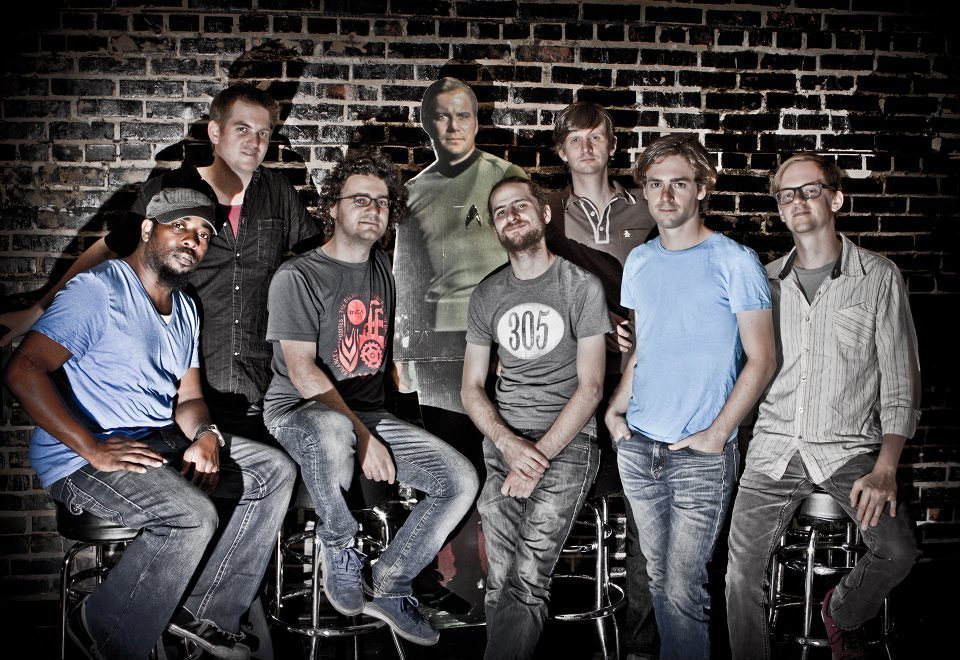 iRJ: How did the band come together?
ML: It wasn't until late high school that I got interested in jazz and then I went to college [at the University of North Texas] to major in jazz, because it was the coolest, closest thing to what I was interested in. I grew up listening to R&B—Stevie Wonder, Michael Jackson, James Brown—and Classic Rock—Led Zeppelin, and The Beatles. So, I never saw myself as a straight-ahead jazz person, even though I loved it. But I was writing other stuff that sounded more poppy, groovy, and more worldly, especially Latin music. I basically got nine of my buddies together and we'd meet at my house once a week and play through these songs that I was writing. Then, we'd play a free gig in a basement of a pizza parlor in the town square of Denton. Then play another gig at a coffee shop. The thing about having a band with 9-10 people is that if everybody brings five friends, you have a full house [laughs]. We slowly started getting this little fan base in our little college town and made a little record. Then we took a chance and booked a tour, which was more of a college road trip and one thing led to another.  Nine years later, we've made 8 records and we've basically been on tour for 6 to 7 straight years.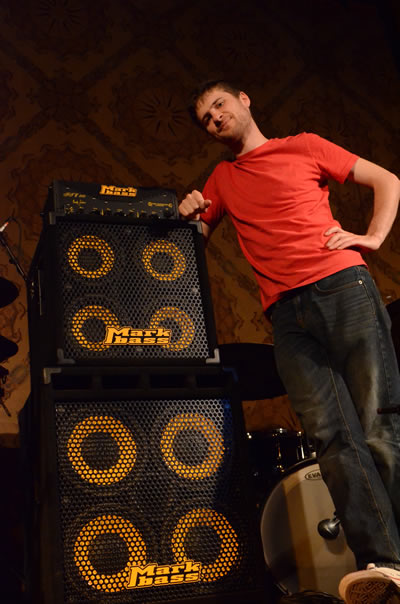 iRJ:Can you tell us about what it is like being an independent artist from an entrepreneurial standpoint, and walk us through the startup phase?
 ML: That first tour, I probably sent 200-300 emails to clubs just trying to book a two-week tour from Texas to DC. Of those 200 emails, I probably got fifteen responses, and of those fifteen responses, nine of them were no [laughs]. It felt like pushing this boulder up an infinitely tall mountain. It was definitely discouraging. But when you're 19-years old and stupid, it's like you have this limitless perseverance. We'd end up playing at a lot of house parties, because we couldn't book enough venues. If we knew a buddy with a friend in that city that had a basement, we would play in the basement. And we'd sleep there [laughs]. We had ten people on the road. We'd bring sleeping bags in the van and we'd all just find a spot on the floor and use our backpacks as a pillow. And that's not the first tour. It was 3 years of that. We were playing house parties for years.
We would moderately break through in one market like Hattiesburg, Mississippi. But the next town two hours down the road, they didn't give a shit.  So they wouldn't take a chance on us. When the house parties got full enough, we'd book a venue. We had to prove ourselves in every town. It wasn't like there was this moment where every show on the tour was great. It was hard work, passing out handbills for the gig on the street at 4 p. m. to the gig we were playing that night. We were also showing up to radio stations and begging them to let us play for free. It was like guerilla warfare.
iRJ: Your band is made up of people coming from many different genres of music. How did you decide to put it all together?
ML: I think it's important when a band starts from an overarching concept. Otherwise, it's kind of like walking into a grocery store without a shopping list. It's like you know exactly what you need to get and you get it.Maybe on your way you see something that you like and you pick that up too.  The bottom line is that you have a sense of purpose and direction and all the decisions you make in the supermarket are under the umbrella of that plan. It's the same way with the band. I had a very clear concept for how I wanted the band to sound. I didn't want it to be just another modern jazz band. I didn't want everybody to come in and do the stuff that they have always done, and have the combination of personalities to be the main feature of this band. I wanted the concept to be the main attraction of the band. So, with a bunch of twenty-year-old kids, that's harder than it sounds or maybe it's easier because people haven't gotten use to doing their thing. Whatever the case may be, the first 2-3 years, it was really me trying to get everybody to hear the band, hear the music, the layout, and then it started to happen slowly from pounding away at it.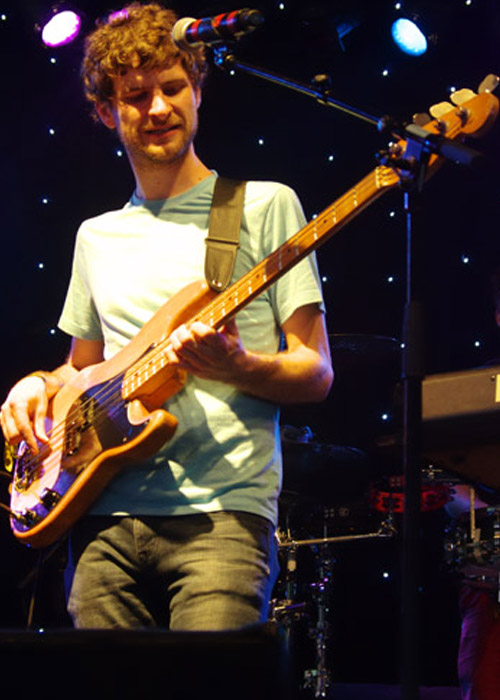 What skillset does it take for you to manage a struggling band that you had to kind of acquire and what skillset from an emerging  bandleader do you need to have to keep on going?
ML: The movie "Tommy Boy" is a favorite of a lot of the guys in the band. Chris Farley plays the son of a recently deceased auto parts manufacturer. He's got to go around on a business trip to try and sell these parts in order to save his dad's company. His partner tells him that you can't take no for an answer. So, he goes into the first guy and the guys says no and he says, "Ok. Thanks." And then he leaves the room. I watched it on the plane last week and I was thinking how that's the most important thing about running any kind of organization, whether it's a business or a band. The only way you ensure failure is by quitting. The only way you can guarantee that your endeavor will fail is by stopping it. I think it is important to remember that there are terrible bands that become famous because they never stop being terrible [laughs]. They just kept doing it and the more that you do it, the more opportunities you create for yourself. There were a lot of moments on this road where due to financial issues, and social issues within the band, due to feelings of musical inadequacy, where I wanted to terminate the situation. But I never did. That's the real key. There's obviously a lot more. I think the most important part is perseverance.
iRJ: Now that you've received a Grammy nomination, do you think you can maintain that indie feel you've always had? Is there a way to have that national exposure, but still give off that grassroots vibe? 
I think that this band was unknown for so long that we kind of had the momentum of "I just joined a band." We just made a record. We're going to tour. We're going to get famous," that thing died 8 years ago [laughs], This group of guys got used to not being famous. So, it was never about that. It's about having fun and growing and challenging each other and making music. Having that ingrained in us over all of these years of not being known, that that indie feel, I don't think it's possible to rip that away.
I think it's going to be there forever. For me, running the band for so long, I've seen the things that work, I've seen the kind of clubs where we have a good vibe. I have also seen the kind of audiences that we like to play for.  I'm not going to abandon all of that because of dollar signs. If you get known for doing one thing, why would you change that once you do get known? We're going to keep doing the things that we've always done. Most importantly, this Grammy thing is nothing more than something to make the guys in the band be more comfortable in their lives, to have better touring conditions, to make enough money where they're not worried about their rent.. To me, that's all it is. That's what the Grammy is for me.
iRJ: Predict the future of Snarky Puppy. What can we expect?
ML: A lot of gigs [laughs]. We did 184 this year and next year is going to be a little lighter. But, we're going to be playing a lot. We're going to make a record with a symphony orchestra next year, and we're going to make another Family Dinner, hopefully at the end of the year. There will also be a more regular Snarky Puppy records with no guest. We're going to go to South Africa. We're going to lots of countries in Europe that we've never been before, maybe Asia and back to Australia again. I like challenging the band and myself. That's why we did the record with Bukuru Celestin. That's why we did Family Dinner. Playing with 8 different singers that is why we're going to work with a symphony. It's about putting ourselves in new situations where we're forced to grow. At the end of the day, we're music nerds. That's what we're about, music.
The story of Snarky Puppy is a testament to dedication and perseverance. It's hard not cheer for them. In a world of sugary pop and synthetic noise, Snarky Puppy has managed to parlay a genuine art into mainstream success. Their model is something worth noting for its business blueprint, but, perhaps, even more so for its philosophical approach. Snarky Puppy isn't a machine-driven gimmick. This is real. Regardless of where the outfit goes from here, it's a guarantee that above everything else, the music will always come first. And that is exactly why they will succeed.
Words by Paul Pennington