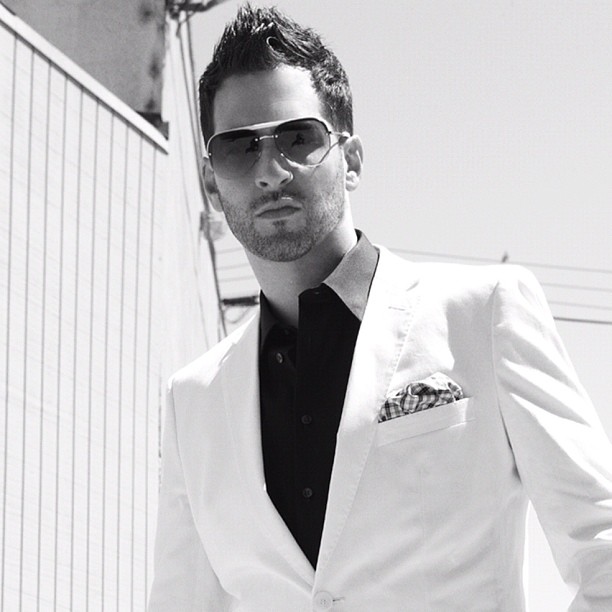 Unless you were living under a rock this past November, surely you heard the buzz surrounding the "Blue Eyed Soul" segment of the Soul Train Awards Show that featured legends such as Bobby Caldwell, Vanilla Ice, Dave Koz and Jon B.  The segment couldn't have been timed more appropriately with the airwaves of 2013 dominated by the likes of Justin Timberlake and Robin Thicke.  Jon B. is arguably the prototype for these smooth, soulful crooners.  Many R&B purists would argue that Mr. B lends a more authentic flavor – but that's a debate for another time.  What isn't up for debate, however, is the staying power Jon B. has enjoyed through many iterations of R&B since the debut of his first album, Bonafide, in 1995.  For those counting, yes, that's nearly 20 years ago!
 His early success on the strength of the megahit Babyface-produced ballad Someone To Love, was a whirlwind.  Jon B. reflects:  "I don't regret the order that the Universe had for me.  What most artists don't see in the span of their career I was able to see right from the jump."  The singer/songwriter attributes a great deal of his early success to meeting the then husband-and-wife dream team of Kenneth "Babyface" Edmonds and Tracey Edmonds, who introduced him to the likes of Tommy Mottola, Paul Anthony and others within the Sony and Epic Records braintrust.  While his career was born at the height of the "golden" era of the music business, Jon B. embraces the freedom of the digital era.  "It's really grassroots, it's really getting down to the essence of why I even got into the game – because I love music still, I still have a passion for art and music."
That passion has propelled Jon B. to dizzying heights – working with the likes of legends Luther Vandross and Michael Jackson to hip-hop royalty like Nas, Jay-Z and most notably, the late Tupac Shakur.  B. speaks incredulously of his time with Shakur, "it's sort of surreal looking back because it was such a short-lived moment, but he was a really amazing dude.  We went in on 'Are U Still Down."  That song got done in about three hours. It was a great experience."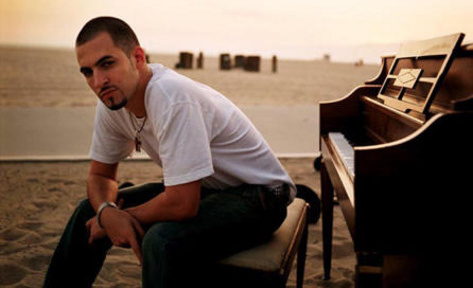 The longevity and quality of Jon B.'s connection to his fanbase also emanates from passion for his craft.  "The connection starts within yourself.  The more that you're connected to your own creative source – just the love of getting in front of the piano… it's about really having a joy to really invest the most that I can in the moment," B said. The intensity is evident in his studio work, but the live experience is where Jon B. feels the passion can be expressed more tangibly.  "It's a combination of styles that influence me, so you may hear one of my songs in a totally different arrangement – whatever the creative flow is."
 A nearly 20-year music industry career has to be fueled by something.  For Jon B. it's all about love in general; specifically, the love of his six-year old daughter, Azzure and his wife. As an industry veteran, Jon B. is no stranger to pressure from fans to sing the old favorites.  He recalls attending a Prince show in which the audience didn't warm to the legend's newer creative whims:  "At one show, about 80 percent of the show was all new songs. I started to see the audience get frustrated and I realized [the risk of] playing new material."
  Such experiences don't dampen Jon B.'s impulse to take creative risks.  "I feel like I really fit into the scene of music quite tastefully, but creatively I'm always going to be doing my own thing."  As he works on his forthcoming album, he embraces the wide variety inherent in Black musical styles from trap music to incorporating more acoustic sounds.  "The machines, that's all beautiful, but when you bring in the actual playing of the music for people live, that's a whole other sense of spirituality," Jon B. said.  He also mentioned that there is also a spiritual aspect of seeing a person getting into the music, "The spiritual experience of seeing somebody get into it, we can really relate as people when we see someone doing that." However, Jon B. also implied that despite the advancements in music technology, which enhances the music experience to a certain degree, "I don't think machines will ever really replace that feeling." Presumably, he is saying a live performance embraces the true spirituality that is felt when both audience and performer are engaged in the process.  The vibe is so strong it permeates the crowd.
Through the evolution of music and Jon B.'s journey through it, he's without pretense.  His brand is his music and he looks to expand it by creating even more.
Interviewed by Tanisha Jackson