Jazz guitarist, Jeff Golub has been on over 30 million recordings with the likes of Gerald Albright, Henry Butler, Richard Elliot, Robben Ford, Sonny Landreth, Jeff Lorber, Kirk Whalum and Peter White. In 2011, he lost his sight abruptly due to a collapsed optic nerve. Instead of slowing down, however, Golub says his blindness put him more in touch with music than ever before.
I had the opportunity to speak to Golub about his influences, his thoughts on music today and his new album with Brian Auger. With a distinctive sound and a love of the blues, noting such artists as Wes Montgomery, George Benson, Eric Clapton, Jeff Beck, Jimi Hendrix, Muddy Waters and Buddy Guy as his main influences, Golub's sound uniquely balances the past with the present.
iRockJazz:  Can you tell me a little bit about how you, as a musician, have bounced around from different genres, from blues to rock to jazz. How difficult was that?
Jeff Golub: I don't really differentiate that way. To me, there is only two kinds of music: the kind that's from the heart and the kind that's not.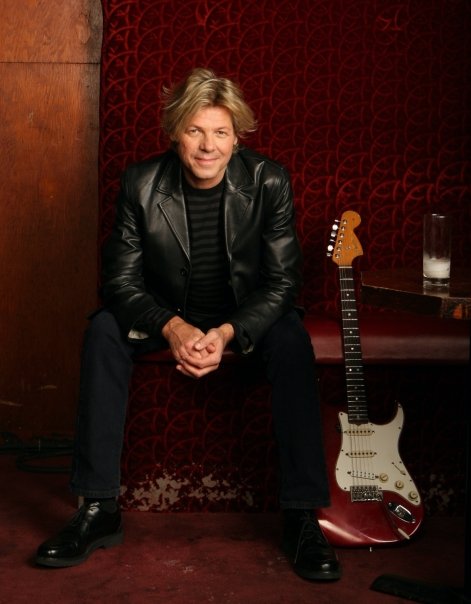 iRJ: Your latest album is classified as a smooth jazz album.  That said, in your own words, how would you define Jazz? 
JG: I would define jazz as any kind of improvised music. It can be rock or blues. It can be anything really.
iRJ: Where do you draw your greatest, musical influences from?
JG: Eric Clapton, Jeff Beck, Buzzy Feiten, Brian Auger. I'm a big fan of Brian's and he was always a big influence on me.
iRJ: I understand your first performance was at 12 years old. In your early beginnings, why did you choose guitar as opposed to another instrument?
JG: Because my brother had a guitar. I really wanted to play banjo, but I'm very glad that I didn't.
iRJ: You list one of your favorite musicians as Charlie Parker. What did you take from Charlie Parker's musical background and how do you apply it to what you do?
JG: Charlie Parker was a brilliant musician. Basically, he was a genius. He came up with these sounds from out of nowhere. What I take away from his music is the way that he played ballads–it was an amazing thing. His approach to chordal harmony was also amazing.
iRJ: You've been around for a while and there is a lot of new music that's being made. How do you feel about the younger guys who are making new music today and breaking away from tradition?
JG: Fortunately, I've got another career. I saw a lot of the people I've played sessions with at a party and they're very bitter about the younger generation. I'm not bitter, although I do think the younger generations learn how to edit before they learn how to play.
iRJ: Why is it important to have that second career?
JG: See, in my day, it was very important to have a second career. And it's very important to be able to read music and play a song straight through.
iRJ: Tell me about your newest record?
JG: The concept behind my newest record was really Bud Harner. He suggested I get back to an organ sound. He told me he knew a great organ player. He said Brian Auger and I said "definitely."
iRJ: What inspires you today as far as new music?
JG: Occasionally, my sons bring in something that I listen to, but other than that, I don't listen to new music.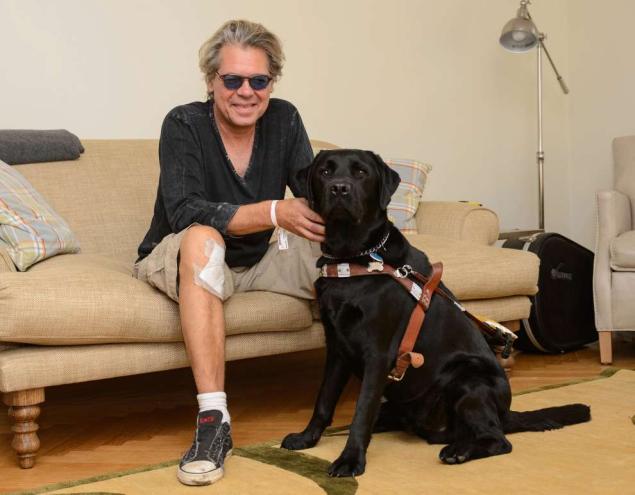 iRJ: What inspires you to make music now? What is your passion behind making music today?
JG: I still love music. I love listening to music. I love playing music. I love everything about music. I always have and I always will. It's nice now that though I've lost my sight that it's something I can keep doing.
iRJ: How do you want your legacy in music to be remembered?
JG: You know, that's the reason I put out my own records to begin with. Last count, I'm on over 30 million records in people's homes and I realized that somebody else edits everything I have out. So, I would like my legacy to be remembered as a guitar player
Words By Kristen Elisabeth