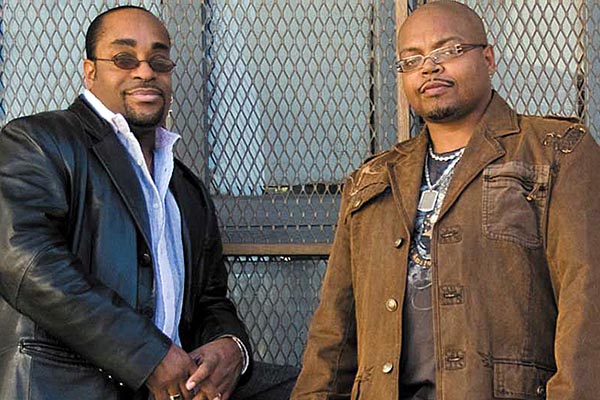 Curtis Harmon and James Lloyd
James Lloyd began taking piano lessons at age 6.  Being classically trained, he was first introduced to jazz at age 12. When James is not on the road playing music, he's in his home studio writing music. James has written, co-written and produced for several artists including the late great, Wayman Tisdale, Walter Beasley, Najee, Alexander Zonjic, Nestor Torres, Jeff Kashiwa, Nick Colionne, Eric Darius, Hiroshima, Gail Jhonson, Gordon James, and Pieces of a Dream.  You may also find James on CD's from Phyllis Hyman, Regina Belle, Loose Ends, Eddie Murphy, Ornette Coleman, and another jazz legend, the late Grover Washington Jr., the sax man who made Philadelphia his home and helped Pieces of a Dream become the internationally known stars they are today.
Founded in 1975 by James K. Lloyd (keyboards), Cedric Napoleon (bass) and Curtis Harmon (drums), they performed all over Philadelphia as 'Classic Touch,' 'A Touch of Class,' and 'Galaxy.' The group changed their name to 'Pieces of a Dream' in 1979, a nod to "Pieces of Dreams," a Stanley Turrentine tune that the group performed. They were discovered by Grover Washington, Jr. while performing as the house band on the television show "City Lights." Grover went on to produce their first three albums Pieces of a Dream, "We Are One" and "Imagine This." Soon after completing "Joyride" and after recording seven more albums, the group amicably parted ways with long time friend Cedric Napoleon.
Under Heads Up International, they released four albums: Acquainted with the Night, Love's Silhouette, No Assembly Required and Pillow Talk.
Pieces of a Dream currently consist of Lloyd, Harmon, Eddie Baccus Jr.(saxophone), Todd Parsnow (guitar) and Tracy Hamlin (vocals).
iRJ: How did you unite as a band? And what prompted you to name your band Pieces of a Dream?
JL: The name is a spin-off of Stanley Turrentine's, "Pieces of Dreams," three guys searching for a piece of a musical dream and the three guys that made up the pieces. It's like a song we used to play way back in the day before we even had songs of our own. We kind of took the name from that.
iRJ: Where did you meet and what was your first big break?
JL: In middle school in Philly, I was in the sixth grade. The other two members were in the eighth grade.
Well, our first big break was when we were the house band for a television show called City Life. Each week they would have a musical guest and we would back the guest when they weren't using a track. We backed people like Dave Valentine, Jerry Butler, and Clark Terry. Grover was on one of those weeks and we got to back him for two tunes. At the time, I was 14 or 15 [years old].
Soon after that, we were playing at the Bijou opening for someone. Grover was sitting in the audience and we asked him to sit in with us and play Mister Magic. So, he did. Here we are playing Mister Magic live at the Bijou; and that was incredible. I must have been 15 when that happened.
After that, Grover started a production company and announced that we were going to be his first act. 'Okay, what does that mean?' 'Basically, ya'll gonna make a record'. 'Aw, crap, what!!!' So we started writing some songs in our little wood shed. Whatever we created, he said cool, we're gonna roll with that. He put a couple of other things on the album and bam, there you go. That album came out in 1981when I was a senior in High School.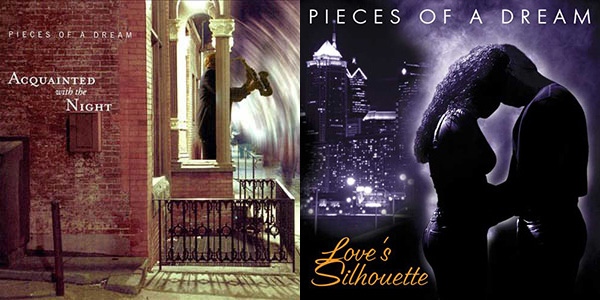 iRJ: Philedelphia has a unique sound, from Neo Soul Folks like Jill Scott to Christian McBride on the jazz side.  What is it about the Philly sound and the musicians that come from there that make that sound unique?
JL: It's got to be something in the vibe. That vibe can be something felt throughout the city and the neighborhoods themselves. There is so much music that came out of there. Some of the things you mentioned, TSOP, Teddy Pendergrass, Stanley Clark, Jeff Loeber, it's just so diversified. In terms of what makes us unique, I guess it's about Kats playing from the heart.
iRJ: What's the secret to maintaining  the band's longevity and its core fan base despite changes in the dynamics like when the band looses a member, or when there are instrument changes? Also, how do you manage this without compromising your sound and musical style?
JL: The core fan base lies within the music itself. Even though a member may change, the sound doesn't have to change. The kinds of music we play and put on our albums have a certain sound and vibe to them even though the instrumentation may change.
iRJ: Tell me about your new project?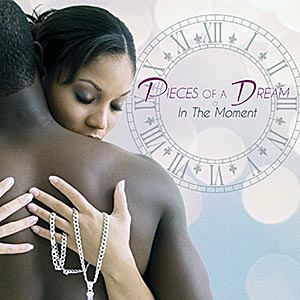 JL: We've got a bunch of things on there that I think are really cool and fun to play live. There are also some things that might be received well on radio. What we try to do each time is push the envelope just a little bit. Me, I don't like to do the same ole, same ole, every time. I have to do something a bit different every time. I like to add flavor. [However,] at the same time, I have to stay true to our fan base who have kept us around for 37 years, which is not an easy juggle…we try to manage it.
There is one song on the album "There Will Never be Another You," I really dug back into my Straight Ahead roots, it's just something that happened at the last minute. I said, let's just do this, it was really fun. This is something you might be hearing from me more of in the future.
In the world of jazz, commodities are fleeting. Styles come and go. Artists at the top of this week's charts could be history by the end of next month. Words like "staying power" and "longevity" are for anyone or anything that sticks around for more than a couple years.
But then there are those rare few, gifted with the right stuff, who hang in for the long haul – musical collectives that continue to explore and evolve album after album, year after year, decade after decade, eschewing fashion and fad and reaching instead for something much more permanent. This is the story of Pieces of a Dream, a contemporary jazz band whose career spans more than three decades
Words by Shelansa  Bymun