Saxophonist Steve Cole is one of the most celebrated players in jazz today. This Chicago native burst onto the scene in 1998 with his debut album Stay Awhile, which was produced by fellow Chicagoan Brian Culbertson. His catchy singles made him an instant radio favorite and he put out those hits with regularity between 2003 and 2006. In addition to his work as a solo artist, Steve Cole has performed/recorded with Junior Wells, Larry Carlton, Cyrus Chestnut, Buddy Guy, Freddie Cole, and Boz Scaggs. Steve Cole is also a founding member of The Sax Pack, a stellar sax trio also including Marcus Anderson and Jeff Kashiwa.
Now 15 years after his debut album, saxophonist Steve Cole has gone full circle creatively and has arrived back home with his new release "Pulse." This new album is a mix of R&B, Contemporary Jazz, Gospel, Blues, and Pop. The new collection digs deep into Cole's musical passion and showcases his affinity for infectious melodies, horns and soulful grooves.
iRJ: What was the music scene like in Chicago during the 1990's? What made it so special?
S.C: You had a combination of personalities and musical styles. In addition, there were different backgrounds and diversities of music and musicians in Chicago at that time. And you also had opportunity, which means there were places to play. There were clubs like The Jazz Oasis, The Bulls, The Backroom, George's, Rick's, and The Park West. There were also great musicians of all different generations learning from each other and teaching one another. I've learned more from Chicago musicians than I've ever learned from any formal education. And that's what made that time so special I think.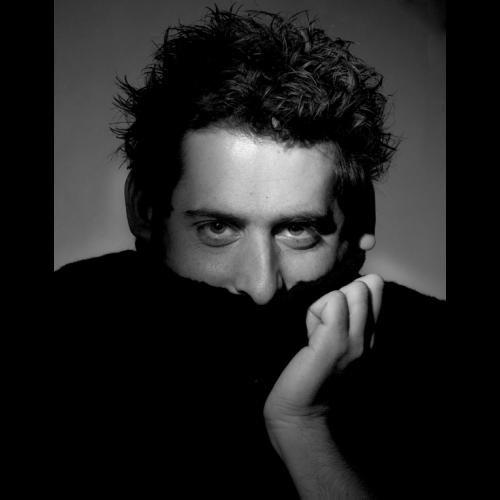 iRJ: How has the music changed?
S.C: I think it's a combination of things. I believe the economy has something to do with it. I believe the economy has changed where people are much more cautious of how they spend money.In order to support venues and clubs there's got to be disposable income to be able to do that. If you're going to go out on a Wednesday night and support music and support venues, you've got to spend money. I also think life has become a little more complex. In 1991, we didn't have as much stimuli as there is today. We didn't have Netflix to keep us from experiencing people and culture. My gut feeling is that we have so many more options that are much easier than going out and experiencing life in person.

iRJ: Technology is evolving and making things easier and it's actually displacing the interest of people. How can the indie and professional musician survive, how must they evolve?
S.C: I think we need to use technology to reach people and foster a more meaningful relationship
between the artist and their music, including the people who support that artist. It's about building communities, it's about making a commitment to the people that are interested in the music you're creating. It's about saying let's communicate, let's talk, let's have a relationship and let's support each other.
I think it's about building a relationship between the artist and the fan . That's how we remain viable as musicians. The great thing about technology is that it allows you to make that connection. People who support music are requiring more of artists and rightfully so.  I feel more of a responsibility and connection with the people in the audience today than ever before.
iRJ: Do you think the music consumer is more astute today then before?
S.C: I don't know if they're more astute or if it's just that the music consumer today requires more information and a reason to buy music. There is this theory in music that we're to connect with the fan. Thus giving  them a reason to buy music because they have unlimited choices for free music.
iRJ: Since we have been discussing the music consumer and music in general from 20 years ago, who would you consider makes up your audience today?
S.C: Some of the same people who were the audience 20 years ago (laughs). I'm often surprised
at the amount of young, energetic, and ambitious people who are coming to my shows. Whether they're fans or musicians they're still an audience out there. I just think its people who are excited about the music.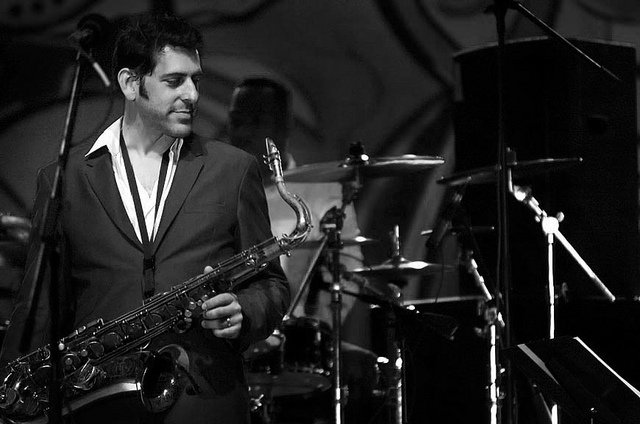 iRJ: When you think of the division with Smooth Jazz and Traditional Jazz, do you think it hurt or helped the industry?
S.C: Musicians seem to be pretty accepting of it. I mean I can talk to David Sanborn and he can sing the praises of someone like Joshua Redman. And Joshua Redman can sing the praises of Kirk Whalum. There are boundaries that are artificial and then there's the reality of things. I think good music is good music! The less we draw lines around it, the better off we are. So yes, I think the label hurts things.
iRJ: So being a musician where sometimes music and business don't add up. What have you taken from the business side and how have you applied it? 

S.C: That's a great question. As a musician you want to separate yourself from the practical realities of the business. When I'm making a record or creating I try and turn that part of my brain off. I only learned that after my seventh album. What I learned from my first record was be as naïve as you possibly can about the business and creative process. It's the best position you can be in, because you're creating music and art,doing so naturally without any compromises.
iRJ: Why does your music matter?
S.C: Because it's authentic and honest.
iRJ: With the evolution of you, where does this record play into that, how is it different?
S.C: I've gone full circle with this record back to my first. I think there's a reason my first record was successful. The music was natural. What I think I accomplished with this album was getting back to that blissful ignorance, but on purpose this time.
iRJ: If you could create the perfect community for musicians and music fans what would have to evolve?
S.C: The first thing that needs to change is that music needs to become special again. And for music to be special I don't think it should be available all the time in a gigantic abundance, it needs to be scarcer. I think artists need to have more respect for each other and themselves. Also, they should have more respect for the music that came before them. There are dues that need to be paid and a level of respect that makes you appreciate what you create and makes what you create compelling.
Words by B. Anthony