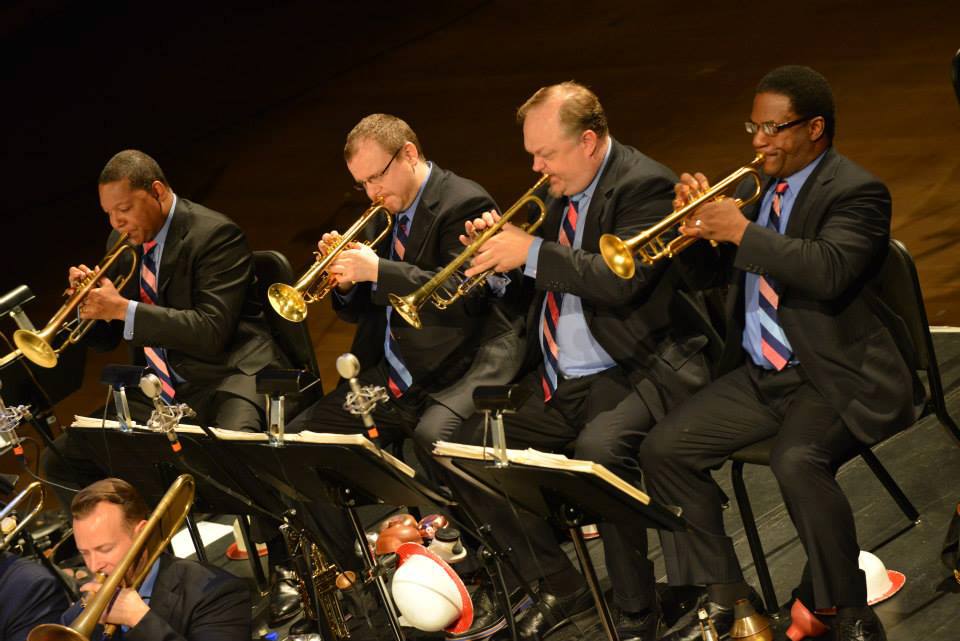 Wynton Marsalis' orchestra and choir blew the roof off of Boston Symphony Hall on Sunday night. A stirring ensemble of forty female and thirty male vocalists gave a rousing gospel invocation with "The House of The Lord," while the orchestra swung back and forth over belting vocals and blaring horn solos, settling back down with precision into old time jazz.
Marsalis, a composer, teacher and pioneer, called forth a unique musical fusion in Abyssinian Mass by blending the sounds of the church with the blues, big band, swing and bebop.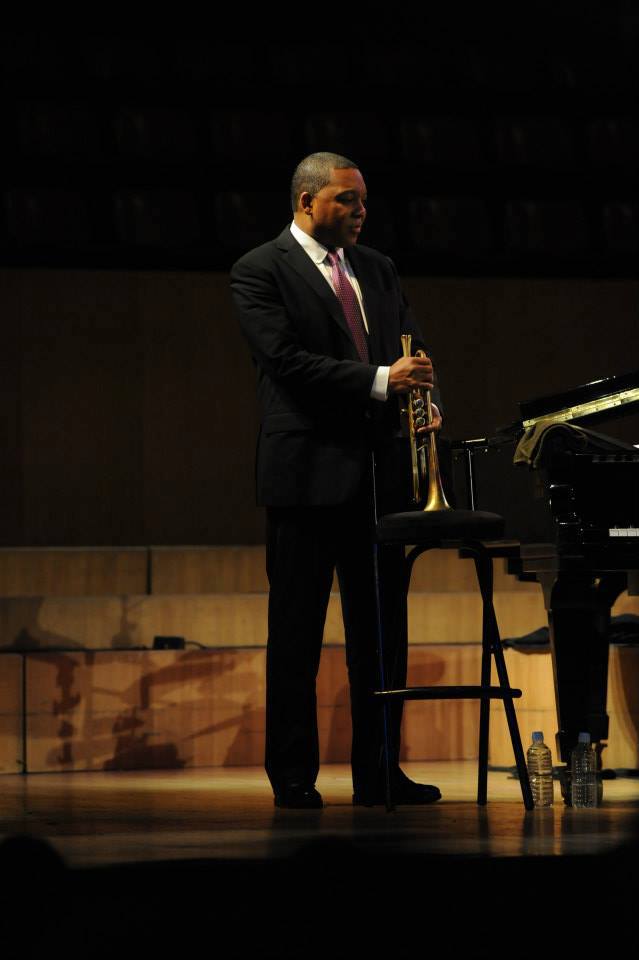 Marsalis' orchestra included the traditional Ellington-style jazz set up: Drums, Bass, Piano and Horn section with Grammy-nominated conductor Damien Sneed at the helm.
The evening was a collection of inspiring gospel call and response, gaiety and camaraderie with the players and singers laughing, grooving and joking with each other.
There were syncopated, double-time hand claps over gospel songs that cascaded into trumpet solos with minimal drumming transitioning back to traditional chamber music. Throughout the night, it was clear that Marsalis' objective was to bring the church and the nightclub together and that is precisely what he did.
While the choir belted a 6/8 call and response hymn, Marsalis' horn section brought the audience back to the French Quarter with swinging solos and stride piano.
But just when you were satiated with enough gospel to go tell it loud on the Mountain, Marsalis' troupe brought you back down to a head-bopping 1-4-5 blues.
I recently caught Marsalis' Master Class Documentary Series on HBO. He told his students, "When in doubt, go to the Blues." You can hear that throughout the Abyssinian Mass. He helps students reach for the raw emotion required of the blues, the mental presence required for improvisational jazz, and the business-savvy required for a career in music.
After the show, Marsalis was happy to chat with folks even though the four-bus troupe had to head back to New York City shortly thereafter.
Sunday night in Boston was the last show of the three week tour of Abyssinian Mass. I talked to some of the eighty-five member ensemble and orchestra outside. Many emphasized that the group has now become like family. One singer, who was still beaming from the performance said, "We're like family now. If one of us were missing, the chemistry wouldn't be the same."
Marsalis'  orchestra and choir gave a blessing and peace offering as the last song of the night. It was a truly special evening.
Words by  Kristen Elisabeth