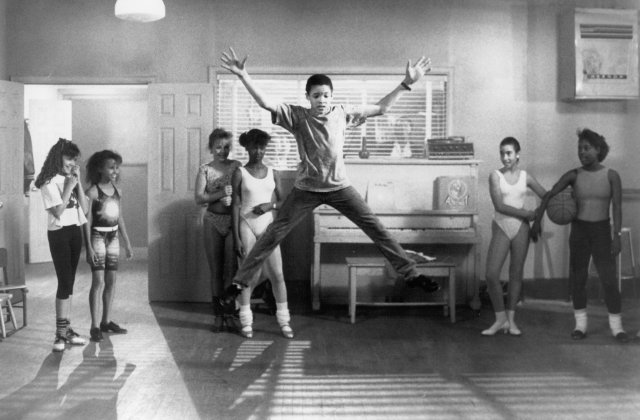 Savion Glover honors the art form of tap. This dancer, choreographer, and teacher has had the highest regard for the dancers that have paved the way for him and many other tap dancers. In addition, Glover has had the privilege to work with many great Jazz musicians. Glover's Broadway debut was Tap Dance Kid in 1984. Glover, who is a native of New Jersey, has a remarkable career, which also includes the Broadway production Jelly's Last Jam, where he worked with Gregory Hines. He won a Tony Award for Best Choreography for Bring in 'Da Noise, Bring in 'Da Funk. Glover has numerous film, television, and stage appearances. He is currently on tour with Savion Glover's STePZ. Savion Glover gave iRock Jazz an exclusive interview outlining his career and school.
iRJ: What are the challenges when you take an old tradition and try to make it relevant for a new generation?
SG: I don't feel like I'm on that path anymore. I believe that the dance, just like good music is relevant. It is not going anywhere. The pioneers and the older men and women of these art forms have done so much thus far; all we have to do is follow through. I no longer feel like I have to do what you're saying. It's not my agenda anymore. Twenty years ago it was my agenda, but now my responsibility is to the men and women bringing us this far.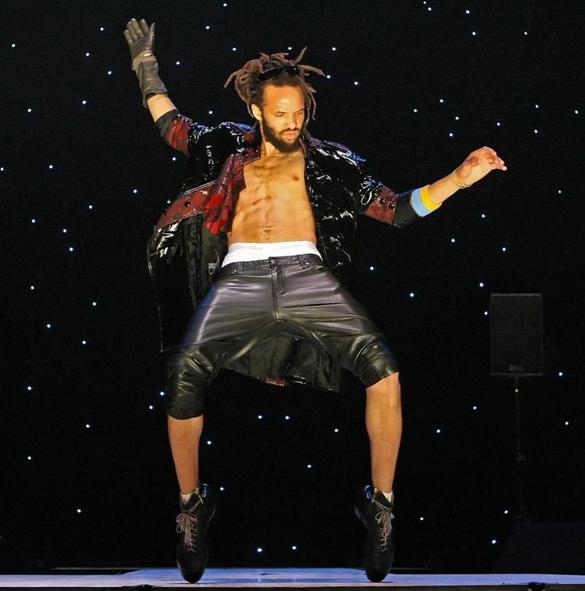 iRJ: What were the challenges with that goal twenty years ago and why did you abandon that notion?
SG: Well, it's a matter of understanding. I went through a time where I was very frustrated with people's lack of experience or lack of knowledge. You go through a period of frustration and you realize they're only going to become smarter if you educate them. You can't be mad at what people don't know. You realize that with growth and maturity.
iRJ: You performed with a majority of jazz musicians like McCoy Tyner. Do you see this trend continuing into the future?
SG: Tap dancing and music has always shared the same spectrum or the same stage. There's always been a musician with the tap dancer and visa versa. So I'm just carrying on a long tradition and I'm happy to be doing that with some of the greatest musicians. You mentioned Macoy Tinin, there's also Arnett Coleman and Wayne Shorter. These are the pioneers, as far as I'm concerned. I'm happy to be able to share their vibe and energy with them.
iRJ: In the movie Taps, there were actors that you felt took you under their wing. What is some advice that you received while working with these legends?
SG: The best advice may be the advice I got from Gregory Hines, which was simply keep your fingernails clean [laughs].
iRJ: How did you get into the film aspect of the business?
SG: I guess it was my relationship with these great men. Just hanging around them and people becoming aware of my existence amongst them. The popularity was growing and people began to express interest in what I was able to produce.
My early stages, was simply going to dance school. I was a musician and played in a band before I started taping. I was playing in a band first and we were playing around the tri-state area. It wasn't until I was seven years old, that I started dancing. I just went to regular tap classes. It wasn't until I met these great men, Jimmy Slyde, Lon Chaney, Buster Brown, and Gregory Hines, that my life was changed forever. My love for dance and their participation and contribution to the dance continues to grow.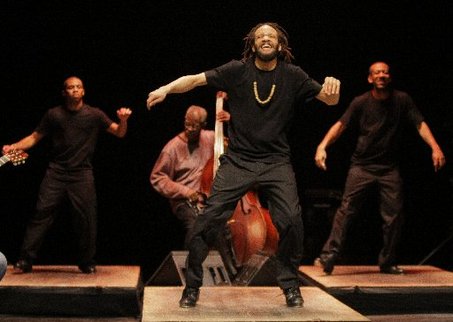 iRJ: What is your creative process and how does it translate into movement?
SG: Well, I'm less interested in movement and more interested in the groove. My moves, whatever you see, are organically happening, unless we are doing choreography and we have to paint a picture for whoever is watching. My main objective is to produce a sound or groove that one can enjoy better then a move.
iRJ: What is your ultimate mission today?
SG: I'm striving to be a wonderful father to my child that's my mission. The best father I can be for my child.
iRJ: What do you want your legacy to be as a tap dancer?
SG: I don't know. I'm just happy to be able to share the art. In addition, I'm extremely happy that I was able to meet love and learn from great men and women  I'm also glad to be able to share the art form. Someone else is going to determine my legacy. It's going to change from what I want it to be to what it will be.
iRJ: If you could work with anyone, dead or alive, who would it be?
SG: I would've loved to do a record with Miles Davis and John Coltrane. Then have Picasso in the room painting [laughs]. I'm pleased with the surroundings that I have now. I'm very happy and blessed to say that I've done things with Roy Haynes and Jack DeJohnette
iRJ: How closely are Jazz and tap related?
SG: In my opinion, Jazz is just a word that someone came up with to identify what was happening. The music itself is another thing. The dance for me is an expression; it's an invisible word. It's just like the music. But, what they share is the ability to make one feel certain emotions that wouldn't otherwise be recognized through other medians or other art forms. I believe that tap dancing, just like music, is good for the soul.
iRJ: What music do you listen to today on your iPod?
SG: I listen to the cats; Coltrane, Roy Haynes. Aside from the free music, I listen to a lot of house music, club music, old disco, Cameo, George Clinton, and old funk.
iRJ: Tell me about the school you started?
SG: The building is where I learned to play drums at a very early age.  It has come full circle. Currently, I own this building. The fact that we own the building is an amazing thing. I started coming here when I was four or five years old. We allow the kids and adults a dance education. My approach to teaching tap dancing is a holistic approach to the art form. It's more of an education than actual physical dancing. It's preparation for the mind. In addition to that, we make sure the students recognize my pioneers, the men and women responsible for my position in the dance.
To find out more information about Savion Glover and Savion Glover's STePz tour dates and venue info please visit http://www.thehooferzclub.com.
Words by By Shonna Hillard