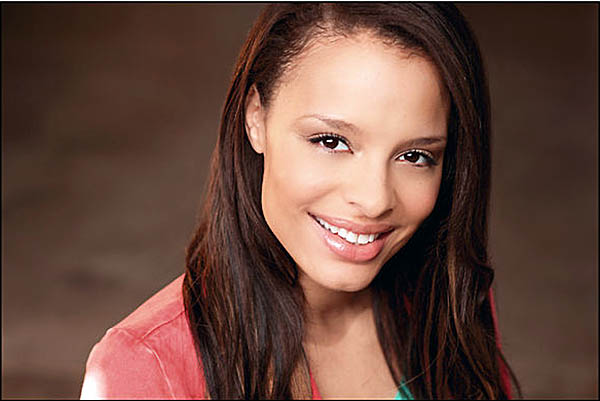 Antonique Smith is very much known for her acting career, but she is now following her dream as a singer/songwriter. It has taken her two years of working on her album and she is very excited for its release. She has worked with Dr. Dre, Jukebox, and Danja Handz, to name a few. This New Jersey native has received much acclaim for her role as Mimi Marquez in Jonathan Larson's Broadway production of Rent. Antonique Smith has granted iRock Jazz exclusive access into her career in both acting and music.
iRJ: What was your big break as a singer?
AS: My big break was Rent on Broadway. It was a musical. Even though I had to act, I also absolutely had to sing. I grew a lot from that experience. I played Mimi Marquez and it was incredible.
iRJ: At what point in your career did you know you wanted to be an actress?
 AS: When I was a kid. I was about three years old when I said that I wanted to be a star when I grew up. At that time, I don't think I knew what that meant. Everyone told me that's what I would say. I would do puppet shows and record them on the tape player like I was the radio host. Then, I would do all the voices. That's when I took off by tapping into my creative mindset.
iRJ: Would you consider yourself more of a musician or an actress?
AS: I'm absolutely a singer at heart. But, I also consider myself an artist.. It just so happens that the path I took also lead me in the direction of acting. However, my primary goal was still pursuing music. The acting part came along and presented itself later.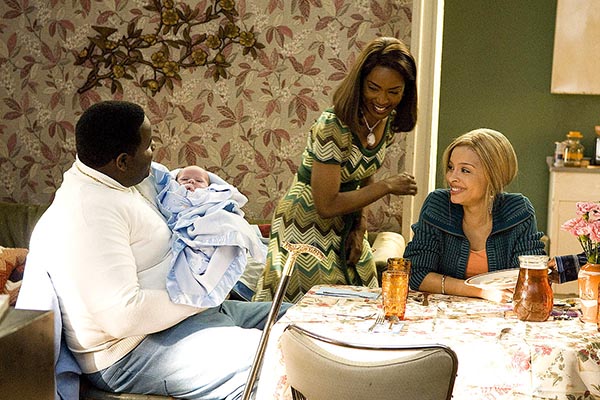 iRJ: How difficult was it to play the role of Faith Evans in the movie Notorious?
 AS: It was a lot of pressure. I wanted her and her family to be happy with it. It's twofold. On one hand, you're playing a person that everyone will compare you too, but on the other hand, there's also a positive side. I was able to talk to her and get the truth behind the scenes and capture the emotions that were going on all at once. I was able to nail the role better because I was able to talk to Faith Evans herself.
iRJ: What helped you the most in preparing for the role?
 AS: Talking to Faith Evans. She gave me the memoirs to read through before it came out. I was able to go through it. I read every article I could find about her during that time. I looked at all her videos, which included behind the scene videos. Also, I did as much research as I could, but speaking with her was the most important thing that I did.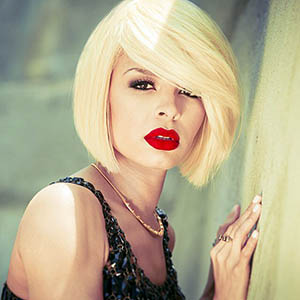 iRJ: What was the inspiration for your album?
AS: This album and my music as a whole represents true female confidence. I believe in relationships. I believe in love. I believe people need people, but it just has to be balanced. You also want to be in a position where you can elevate each other. It is female empowerment in the sense of just loving yourself. The more you love yourself the easier it is to love others. Although Hold Up Wait a Minute, which is my first single, it is edgy and sassy and is about injustice. The guy is taking advantage of her, but because she loves herself, she has to come to a moment to figure out what's right. That's when she puts her foot down. I'm hoping it'll be a call to action for people who are going through something. Anything that is not right is a Hold up Wait a Minute moment. It is just another part of the love yourself message because love is also about not allowing things to be improper. Injustice is improper and needs to be stopped.
iRJ: How difficult is it to maneuver your career now with such notoriety?
 AS: It's not too bad actually. This is especially true when my hair is not blonde, although it is once again.. It's cool. I love people showing their love and support for what I've done. I love to show my support and love because without the people, I wouldn't have a career.
iRJ: What is next for you?
AS: I'm going to go on tour with my music. I have people I work with on both coasts. It's important to note, I've never done audition for musicians. Its always been friends that have come on board. The musical choices or a compilation is the stuff I grew up listening too. I like to call it retro meets future as far as style. The pop soul is some of where the retro comes from and hip-hop is absolutely where the future comes from.
iRJ: How difficult is it to balance both careers in the industries?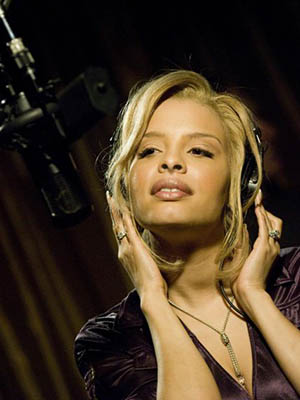 AS: It's not difficult. They both require 100 percent focus. But if I have to shoot something, my energy would have to go towards whatever it is I'm shooting. Right now, my energy is focused on the songs and revealing those songs to the world. That's where all my focus is going towards.
iRJ: Where would you like to see yourself in the next three years?
AS: I would like to see hold up wait a minute with millions of downloads. My album will be out and it will have more messages on it. I've been working with the best in the business and it has been a blessing because we are independent. So, it's a labor of love. In addition, expect to hear more music from me in the next three years along with a couple of movies here and there.  But right now I'm excited about everyone hearing the music.
iRJ: Antonique, is there anything else you would like to add to this interview?
AS: To all my supporters and fans, thank you so much. I love you all. I'm giving you 100 percent Antonique on this music and I can't wait for you all to hear it. Thank you for coming on this journey with me. It's going to be a beautiful ride.
by Shonna Hilliard