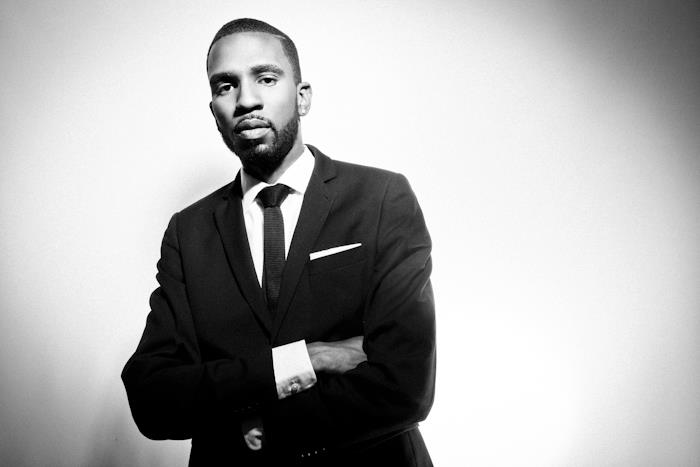 iRock Jazz recently interviewed vocalist and film maker Brandon Bain, the creator of Capsulocity, an online video series. Originally from Brooklyn, New York, Bain emerged on the Jazz scene just a few years ago with an understanding that whether an artist is in New York City, or somewhere on the other side of the world, every artist would like to imagine his or her work, art, and creation, as timeless It is the hope the talent they present to the world will be remembered.  Capsulocity is the result of a young man guided by his instincts, talent, luck, or perhaps destiny. Bain has a vision far beyond his years, making way for his dreams and the dreams of other artists to become a reality.
 In 2009, Bain entered the Jazz scene of New York City. He began to realize that there were many underserved, up-and-coming artists within the Jazz community of New York City. Bain came to the conclusion it would be cool to document the work and stories of these artists giving them the exposure they deserve. A friend also suggested to him to do documentaries and Bain decided that his new endeavor would be a video project, feeling that visual media was the direction the industry was headed.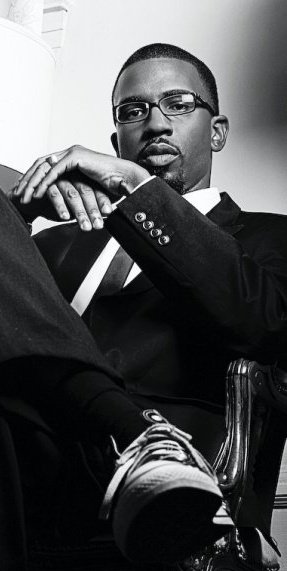 Knowing he would need a camera for his video project, Bain asked his friend for advice. He suggested a Canon model which would cost $2,600. He was unable to afford to pay that amount. Deciding to play the lottery, Bain asked his friend to name four numbers between zero and nine.  Within a few weeks, those same four numbers won Bain a lottery winning of $2,600. With the money he won, he purchased the Canon.  He felt winning the money was God's way of letting him know to start Capsulocity. His new camera put him in a position to help the up-and-coming Jazz artists in New York by documenting their talent. In addition, it would also help Bain to document his own work.
 Bain does not consider himself a film maker. Yet, he believes in the power of video. Bain feels that if something is not documented through photographs, written word, or video, it can be as if it did not happen. He learned this lesson in 2004 when he decided to video tape an interview with his grandmother, who was a storyteller. He thought this would be a great way to archive her stories and the information revealed.These videos could then be shown at a later time. Bain said he believes the taping of his grandmother was one of the best things that he has ever done during his lifetime. In 2007, his grandmother died. However, with the use of video, he and others can continue to see and hear the stories she told.
In terms of Capsulocity making money, Bain said that although there is an option to place advertising on the videos, he felt it would not be something he would do in the early stages of Capsulocity Bain also said he would rather people watch the videos, which are doing fine within the Jazz community. However, he would like the videos to reach not only the Jazz audience, but music lovers in general. That is, by showing the Jazz tradition is alive and well and that up-and-coming artists still choose to play Jazz. Although Capsulocity does not make money at this time, Bain is looking into creative ways for this project to continue moving forward.
 Capsulocity is divided into Season 1 and Season 2.. Bain indicated, Season 1 is the Jazz Cap series featuring episodes of interviews and performances by some of the top up-and-coming artists. Also, there is a series called Capsulocity Presents, which is solely a performance series. There is also a segment called, "That's Killin," a term used within the Jazz community describing a Jazz artist who does something on stage that is considered to be "amazing." "That's Killin," features amazing performances by two artists playing on the same instrument at the same time. It is the first time the two musicians will have played together. For a long time, Capsulocity's top rated video featured an excellent performance by Christian Sand and Kris Bowers. With the new season approaching, this model will continue with an extended series.
 The second season began with the very talented drummer, Grammy-Award winner, and up and coming producer  Ulysses Owens. Bain said Capsulocity is looking forward to featuring many talented artists new to the Jazz scene in addition to featuring more first-time duets.   The company is very excited about starting volume 2 of "That's Killin," which will be a weekly series featuring new talent that will air every Wednesday.
 In terms of finding new talent, Bain said, it is not difficult because he is on the Jazz scene. New talent can be discovered almost every night of every week. Although some people say there are not many places for Jazz artist to play, there is a lot going on in New York City.
 Bain indicated that the work involved in the project includes editing and scheduling. Capsulocity, being a young production company, can choose the artist who works with them. As a vocalist, Bain said he is very thankful for all the venues, like Jazz Lincoln Center, and Smoke, that still give many up- and-coming Jazz artists the opportunity to perform. He is also happy to be in New York City. Capsulocity is trying to show the world through video that Jazz is still happening, making a way so that young people of all nations will dream even harder to come to New York City.
 Bain said he is  very happy with his work and people have been very supportive of Capsulocity. The company just received its first award nomination from the Jazz Journalists Association in the Short – Form Video of the Year for a video titled, "What is Scatting?" The video featured three tremendous vocalists, Charenee Wade, Charles Turner, and Brianna Thomas. Social media is very important to Bain, as is having the ability to document his work. Great people of the past, who are still admired, did not have the opportunity for their work to be documented. Now, with the benefit of social media, Bain is grateful to groups like YouTube, Facebook and Twitter because artists can upload their work and be seen.
 All media becomes part of a time capsule and Capsulocity, which means Capsule of the City – New York City, is a time capsule of sorts. Capsulocity sheds light on a community of up-and-coming artists, whom may not have otherwise been seen nor heard.
 Words by Marian Tucker / Jonathan Pitman