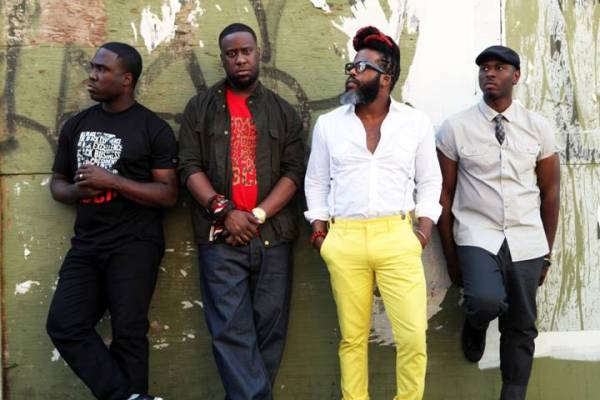 I remember hearing Bitches Brew for the first time. I was new to the Jazz scene and it seemed appropriate to first navigate Miles Davis. Up to this point in my travels, I had made stops at Kind of Blue, 'Around Midnight,' and Sketches of Spain, but the moment I arrived here, I knew that I was a stranger in a strange land. As the mind does, I attempted to situate this place into something a bit more familiar. It didn't take very long for me to realize that I couldn't.
Your mind can't truly capture something which it's never heard nor which seems to contradict itself. And that's exactly what Bitches Brew is—an unprecedented musical paradox. It is a beautiful cacophony of electric instruments, not yet discovered. Miles Davis had quite literally organized chaos. There's simply no way to capture that—even with words.
From the pens of critics oozed a systemic vitriol. For his noble pursuit of spreading this new gospel, Davis was linguistically crucified. But Davis was not alone. Accompanying him in this lineage was Herbie Hancock, John Coltrane, Donald Byrd, George Duke, and just about every other Jazz artist who has attempted to push the envelope.
 In fact, it would seem that being told that you are "not Jazz" is the highest compliment of them all. The supposed insult might be as old as Jazz itself. It has been bestowed upon seemingly every great artist that the genre has birthed, before then and long thereafter.
 Today, we recognize the next generation of troublemakers. This is not a list of the great, young players of Jazz (a list too expansive to even consider), but instead an acknowledgement of those making the next Head Hunters, Ascension, Places and Spaces, or From Me To You. These are the progressives:
Robert Glasper
What else is there to say about Robert Glasper? Simply put, he is at the forefront of the progressive movement. His sound has become so expansive that the Grammys didn't even know what to do with it, so they gave him an R&B award. You don't have to like Glasper or his music, but either way, he's winning and he's doing it on his own terms.
Derrick Hodge
Derrick Hodge's recent release, Live Today, is a seamless blend of musical archetypes that sounds exactly like what you'd expect from someone that's worked with Common, Donnie McClurkin and everyone in between. His bass play is elite, but his ability to move across styles is even more remarkable.
 Christian Scott
 If we are to define his sound, let us go directly to the source. In the words of Christian Scott, his art can best be described as "stretch music," a mode in which he is stretching the imposed boundaries of Jazz to encompass all. It is this egalitarian approach to music that makes his one of the most distinctive voices on the scene.
Gregory Porter
Gregory Porter occupies a very unique space. His voice conjures flashbacks of the great male vocalists of yesteryears. Yet there is a certain level of modernity at play in what he is doing. Is it his penchant for writing thoughtful original material? Perhaps, even if we can't put our fingers on it, Porter is one of the most understated radical minds in Jazz today.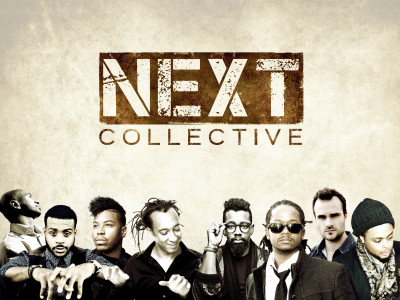 Next Collective
Translating contemporary sounds through a traditional lens can be both hackneyed and overambitious. With Next Collective, it's as if the two languages are one in the same. Their debut project, Cover Art, is a great introduction to Jazz for the next generation of young listeners.
Esperanza Spalding
 Spalding deserves recognition if for nothing else than her mainstream success. Winning a Grammy for Best New Artist over Justin Bieber, Drake, and Mumford & Sons is beyond reason and speaks volumes to the ways in which she has made the medium wholly more accessible. With gigs at the Roots Picnic and the White House, Spalding is poised to move Jazz beyond its antiquated profile.
Esperanza Spalding – We Are America from ESP Media on Vimeo.
Gretchen Parlato
Her take on contemporary compositions carries a two-fold excellence. Firstly, it showcases one of the most graceful voices Jazz has heard in quite some time. Secondly, she manages to appropriate the works of SWV and Mary J. Blige as if they were stalwarts of the Great American Songbook. These are our standards and she's presenting them in a refreshing new manner.
 Trombone Shorty
Every time I listen to Trombone Shorty's Say That To Say This, I can't help but smile as I think about just how angry the traditionalists must be when they hear the young trumpeter tackling such a broad range of sounds. And he seems to do this whilst maintaining that underlying tradition of New Orleans Jazz. He is quickly becoming one of the most significant figures in a region that can be understood as the birthplace of America's musical tradition.
BadBadNotGood
 BadBadNotGood is the Odd Future of Jazz—egregiously frank to the point of near disrespect and that is why they succeed. Their engagement of both Jazz and hip-hop carries an indifference to conventional thought and standard practices. They simply do what they want. More than most, BadBadNotGood embodies the counterculture identity that embodies both forms.
Jose James
The influence hip-hop has had on the work of Jose James is undeniable. The greatest of which, is the unapologetic way he has presented innovative sound to the game. He boasts the confidence of a rapper with the pipes of a classic Jazz vocalist. From collaborations with Flying Lotus to funk rhythms featuring Pino Palladino, there is simply no comparison to what he has done thus far in his career and I don't expect to hear one anytime soon.
The Rest:
Mark de Clive-Lowe, Jonathan Batiste, Gizmo, Jaimeo Brown, ERIMAJ, Casey Benjamin, Ben Williams, Kris Bowers, Takuya Kuroda, Lionel Loueke, Chris Dave, Maurice Brown, Kendrick Scott, Cecile McLorin Salvant, Jaimeo Brown, Lauren Desberg, Snarky Puppy, Soil & "Pimp" Sessions.
 Here's to the tastemakers, those that disregard the antiquated pathologies of aging critics. But instead, embrace the timeless tradition of progressive thought. They join a lineage that boasts the greatest minds music has ever seen. At different points in their careers, they were told that what they were doing was not Jazz. That's alright, because it's not about making Jazz, or funk, or soul, or whatever other label we're trying to force on their sound. Instead, it's about making great art. Try as we may, there is no labeling an abstraction as beautiful as that.
 Of course, there are individuals that have been and will continue to create timeless works within the confines prescribed to this genre. We respect their work and it is no less deserving of praise..But sometimes it's worth applauding those that are doing something different. It's beyond thinking outside the box. These individuals have disregarded the box completely. I recommend paying close attention to what they are doing. Because once upon a time, there were some people that dismissed Miles Davis. Don't be that person.
Words by Paul Pennington