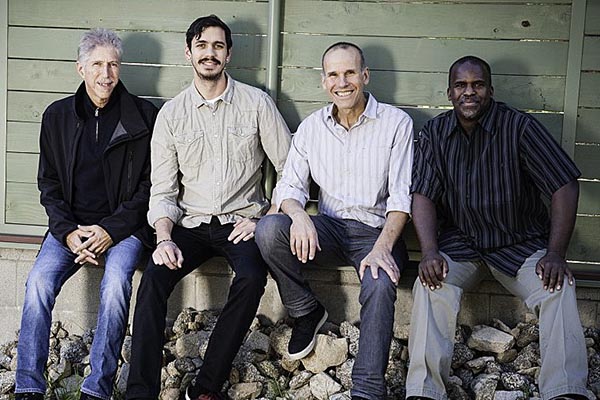 In 1977, a group of talented musicians were assembled to record Robben Ford's album. There was a certain chemistry, and musical affinity, between keyboardist Russell Farrante, bassist Jimmy Haslip and drummer Ricky Lawson. While Ford's record label wanted to record more pop and vocal-oriented albums; the group, known as Robben Ford Group, preferred to pursue taking a more instrumental route. And a band within a band was formed; the Yellowjackets were born. Their debut album made waves in jazz radio. Given rise to public and critical acclaim, they began to flourish.
In 1984, they played the Playboy Jazz Festival, which led to their success both on the Billboard Jazz charts, and at concert venues around the world. An iRock Jazz writer had the pleasure of sitting down with Russell Ferrante to talk about his career, and his contribution in helping to form the Yellowjackets.
iRJ: How has your background, of growing up in the church, impacted your music? And how did that later impact you on becoming the foundation of your music, and the band, Yellowjackets?
RF: My father was the musical director of Evangelical Protestant Assemblies of God, a small conservative church located in San Jose, California. A large part of the music I heard was traditional hymns. My father sang with a Gospel quartet, the Blackwood Brothers [Legendary Blackwood Quartet, winners of nine Grammy Awards, and Hall of Famers], and the Imperials who backed Elvis.
iRJ: Your parents were molding you and your siblings into the music ministry of the church, when you decided to take a different turn, how did doing that affect your father?
RF: Amazingly, my parents were very understanding, opened minded, and non-judgmental about it, when I look back, I kind of marvel at it now. They respected my choices. After high school, I stopped attending church; it wasn't anything I wanted to pursue any further. They've encouraged my interest in music. I owe a great deal to my parents.
iRJ: You dropped out of college to pursue your musical career. In retrospect, do you have any regrets?
RF: Early on I was interested in Jazz, and couldn't see really beyond that. Now, if I could do it over again, I would pursue studying music in a university setting. Now, as I look back, I would have learned: evolution of Western music; orchestration; legitimate composition techniques; conducting…great skills for any musicians to have regardless of genre. I've since studied, on my own, some of that stuff; written and conducted a few times. I took the "long way around;" there was a more direct route to gaining those skills.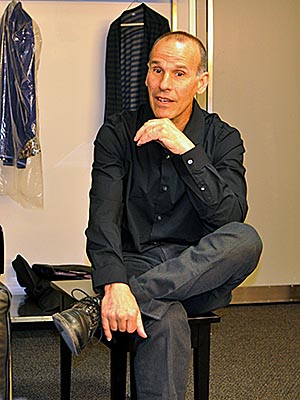 iRJ: Had you finished taking those studies; learned those skills early on, how would doing that have changed you as a musician? Do you think you would be somewhere else today?
RF: It's hard to say…it might have opened up some other career doors; more arranging, writing or orchestration opportunities. My philosophy always has been to throw myself 100 percent into whatever I'm doing at that moment; charging forward. I was more interested in the small-group Jazz playing. I started out listening to Miles Davis and Coltrane, and when Weather Report hit, and some of the fusion groups, I found that interesting. But my focus has always been on small-group jazz and improvisation; that's where I've but my energy. I've done some Big Band things, like with GRP. I enjoyed it, was glad to have the experience, however, I have no extreme regrets.
iRJ: Yellowjackets came about at an interesting time when individual artists and groups were coming together to create fusion bands independently; thus, the evolution of Smooth Jazz. Was the Yellowjackets' success the perfect accident of talented musicians being at the right place at the right time?
RF: None of us ever gave any attention to the business side of things or followed music trends. We've always followed our noses musically; creating music that excited us; that was intriguing, discovering new things. That's been our driving force. We have been fortunate enough to have good record companies, honest managers and booking agents; [having] that allowed us to focus on the music. Thirty two years ago, in 1981, our first recording was released. Back then, there was no Smooth Jazz. At the time, there was a Quiet Storm format played on radio stations; it was a precursor to Smooth Jazz. They would play some R&B stuff; melodic pieces; some Lee Ritenour and Spiro Gyra, [using] this format had a lot of success. Our music intersected with the Quiet Storm format, and Smooth Jazz emerged; it was a tighter format, larger stylistically; a little narrower; not in that zone. We've always been a live band. At times, the music alone intersected with what people liked; [with] what was more popular. And, sometimes, we've fallen off the map when acoustic music disappeared from Jazz radio. After 20 years, we still get air play. You're never self served by chasing what you think people would like, just do what your instinct tells you to do, and let the "chips fall where they may."
iRJ: How have the Yellowjackets remained relevant after 20 years, avoiding being pigeonholed as a Smooth Jazz?
RF: We have kept our focus on the music; it doesn't make sense to deliver the same thing over and over. When we play live, 30 or 40 tunes make a set. We try to play the tunes differently; not "canned," it is real; live, and in the moment. We are always playing live in front of audiences. That's where you get immediate feedback. The music changes; it morphs; it's road tested. People connect with it; we connect with our fans. It's incredible! There is a nice relationship with the fan base of people who support the band. That's one of the keys, which has contributed to the band's longevity.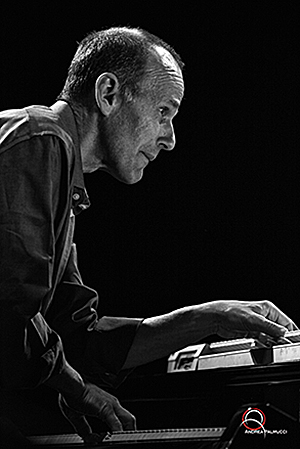 iRJ: How difficult is it for you, as an individual musician, to maintain your own artistry, and relationship with the other band members, when members swap out of the band?
RF: When the members change, the music changes; it actually opens the door to explore another kind of music. Will Kennedy, who we brought into the band to replace Ricky Lawson, had some unique talents we could utilize when writing music. Bob Mintzer, who came in for Marc Russo, had a different voice and musical attributes, which helped us move into a different direction. It kind of unleashes music, opening the door to a period of transition. Trying to figure out where you are trying to go kept the music moving forward with different ideas. Thus, keeping it from becoming stale and stuck in a certain thing, infusing the band with different ideas, and different possibilities
iRJ: How did you come up with your latest album A Rise in the Road, and what's your favorite song?
RF: This recording was the first one we've done without Jim [Jimmy] Haslip on the Bass; that was a big change for us. Jim and I, we are the last two guys from the original band. In losing Jim, that was a big part of the Yellowjackets; his sound, presence, leadership, writing; playing. That led to the title of this recording A Rise in the Road, being a metaphor for a big challenge. We've lost a really key person with whom we've had a really strong connection. Now what's going to happen? We peddled up that rise in the road, and were fortunate enough to find Felix Pastorius to fill the Bass chair. This last recording was his first with the band. We had been playing for about a year before this recording; we had a lot of time to gel musically. The normal process for us is: different guys will write songs, we'll send around demos, like the MP3s that we make and charts, because Felix lives in Brooklyn; William [Kennedy], our drummer, lives in Houston; Bob [Mintzer] and I  [based] are in Los Angeles; we just can't all get together on a whim. We have to really make it count. So, we sent out charts and music to everyone…everyone did some listening, and their homework. Then, we got together here at my house, in Los Angeles, a few days; went through everything. Then, everyone went home for 10 days to work on the music; then we came back together and recorded a couple of weeks later. That's a typical process for us. We always play live in the studio together, unexpected things happen, things you could never have scripted. The unique talents of the individuals in this band still have their unique signatures, which shine through continuously, whether delivering hot fusion or full-blown acoustic jazz.
The foundation of what the Yellowjackets is, [still] remains after maintaining a 32-year-history. There is a strong sense of collaboration among the band, as they continue to transform musically, expressing themselves as a reflection of who they have become today.
Words by Sharlene F. Bynum